Planters, bins or pots… No matter what container you choose, as long as it is large enough to allow your plants to develop optimally. If some species require only a shallow pot depth (such as parsley or thyme), it is preferable to avoid flat surfaces. A depth of 15cm will be ideal for crops that are not too greedy. Enemy n°1 of condiments, excess humidity must be avoided as much as possible.
So rely on terracotta, which thanks to these micropores, will allow better evaporation of water than plastic. With several holes drilled, your container will finally optimize the drainage of the water used for watering. Finally, be aware that good exposure remains the key to success for well-functioning herb gardens. So count on your best ally in the garden: the sun!
In the garden or on the balcony, aromatic planters will be able to blend in discreetly. They will accommodate even the smallest spaces. For a beautiful visual effect, group pots and planters in a specific corner of the garden or balcony. Arranged in steps or gathered in large, highly-designed bins, they will contribute brilliantly to the overall aesthetics. When choosing plants, trust your taste buds. Thyme, a bay leaf or rosemary, all tastes are in nature…
But if you are a beginner, avoid falling into the madness of greatness. A few sachets of seeds sown in the first year will allow you to observe the behavior of your plants (pruning, growth, etc.) according to their environment and the exposure you have defined. If the expected result is achieved, do not hesitate to expand your production in the following years.
Tin Cans Into Kitchen Countertop Herb Garden
A simple idea to recycle old aluminum cans that normally end up in your recycling bin and turn them instead into a nice looking herb garden in your kitchen!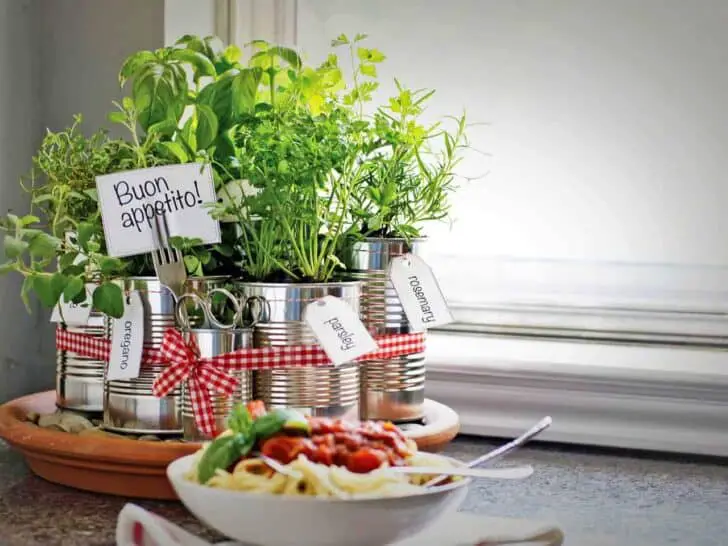 This compact kitchen herb garden ensures all the fresh seasonings you need for a savory dinner. Six hours of sunlight a day and minimal care are all these hardy plants require to provide tasty herbs year round.
Great Indoor Gutter Garden Idea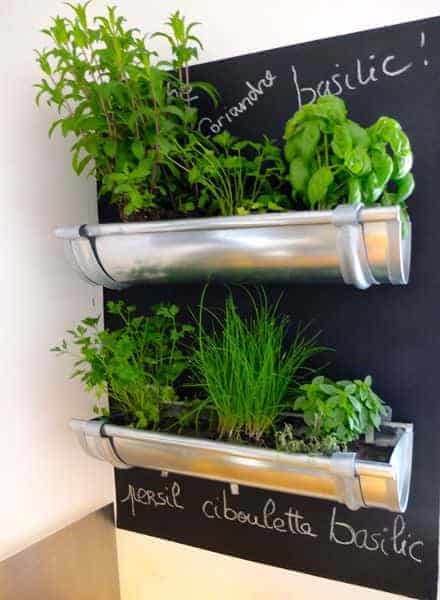 The simple planter of aromatic plants is outdated? The current trend is the"kitchen garden" or "herb garden": when technology and interior design meet the food garden, the result is a hi-tech kitchen garden.
Outdoor Spiral Herb Garden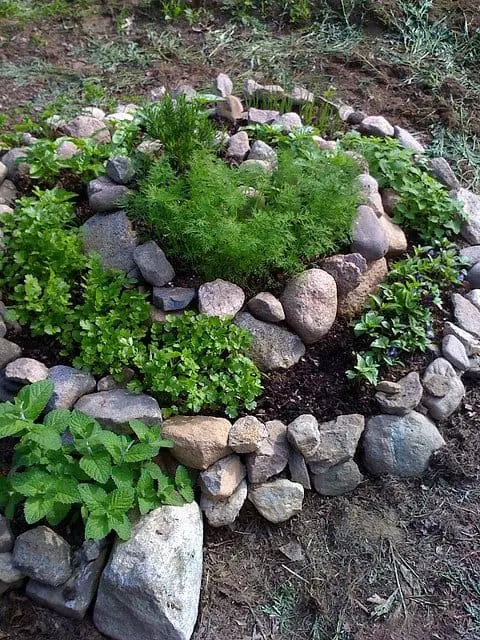 What a great useful and decorative idea.
A Hanging Basket Can Harbour a Productive Garden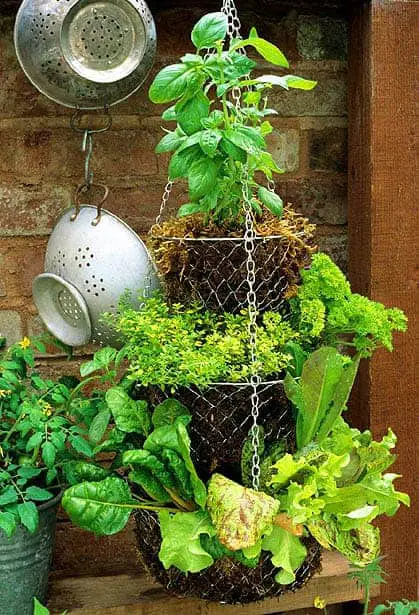 Suspended Bottles Herb Garden
If you don't have enough place to have a big herb garden, you should inspire you of this smart idea, a suspended herb garden made with reused plastic bottles!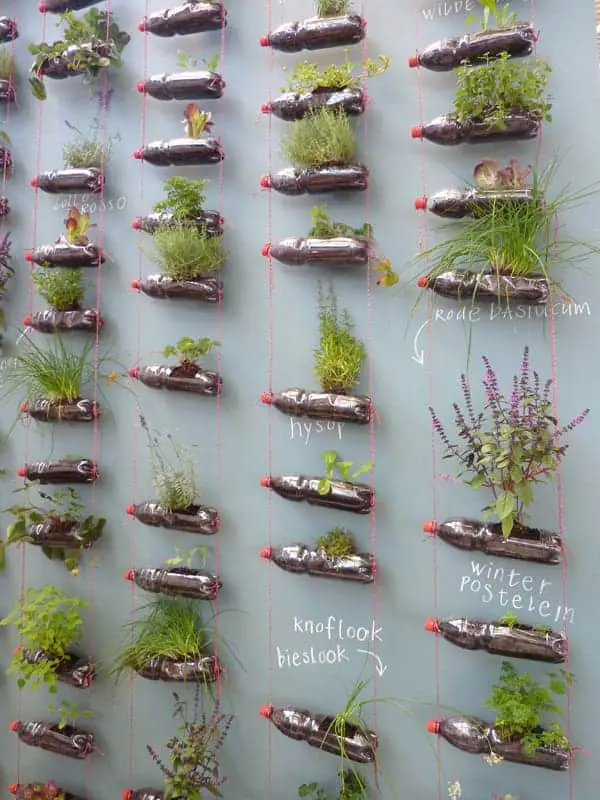 Rolling Garden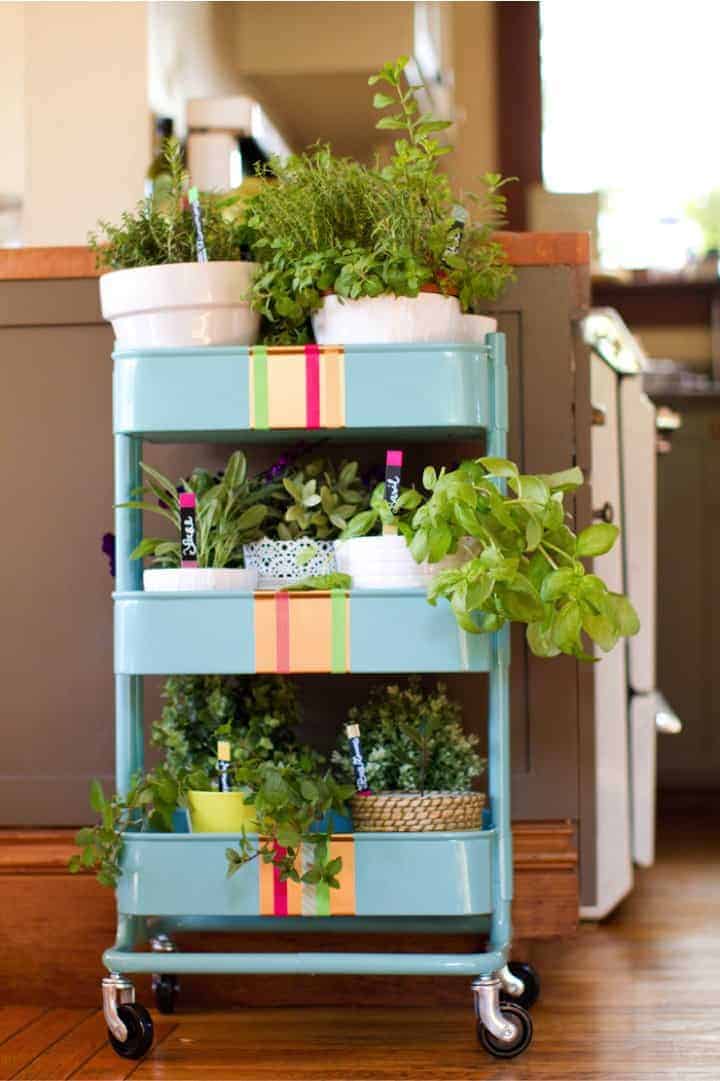 Nothing more to say, all is in the title and in the pic! love the idea of this mobile indoor herb garden!
Herb Garden in Wine Boxes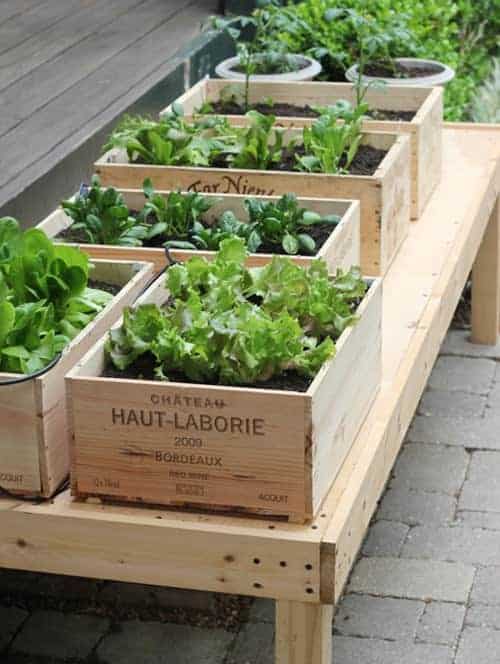 Hanging gutter planter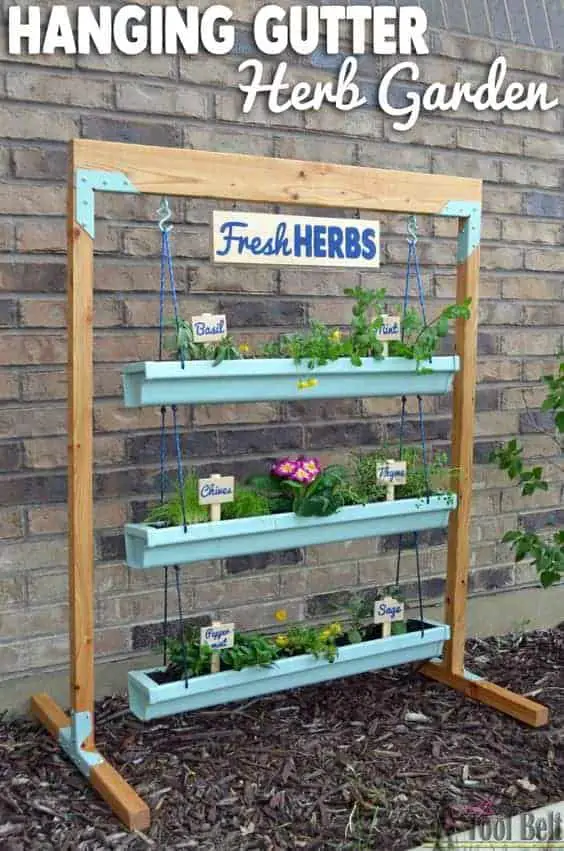 Spice up your dinners with fresh herbs! Build a simple stand to make a hanging gutter planter and fresh herb.
Old soda cans as herb garden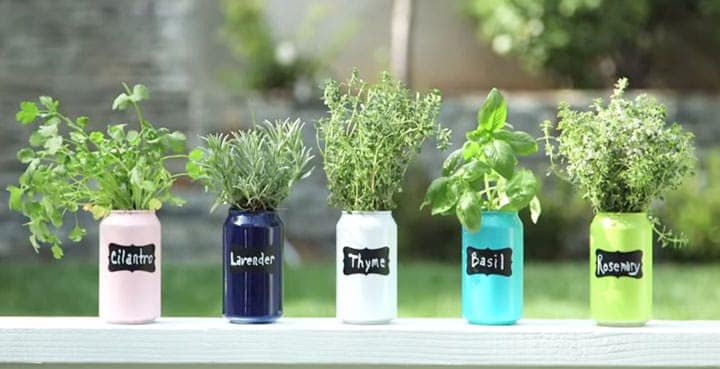 After washing out an empty can, use a can opener to remove the lid…Then, using your favorite color, spray paint the can until the entire can is covered.
Vertical herb garden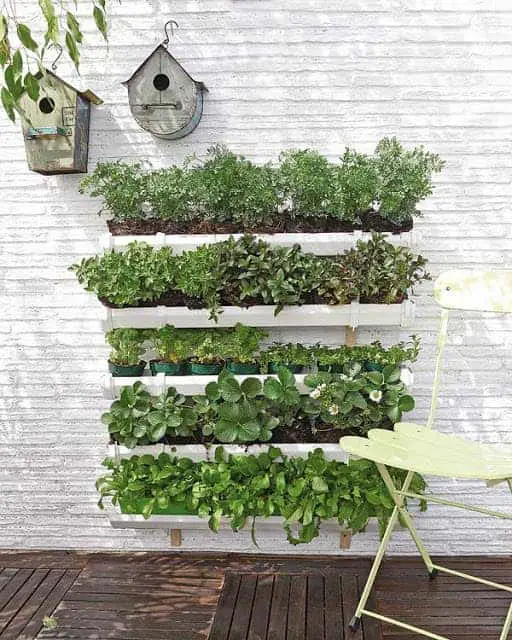 Here is an easy DIY Gutter Garden tutorial we found for you to recycle a gutter into a vertical garden.
Upcycled Basket Into Hanging Herb Garden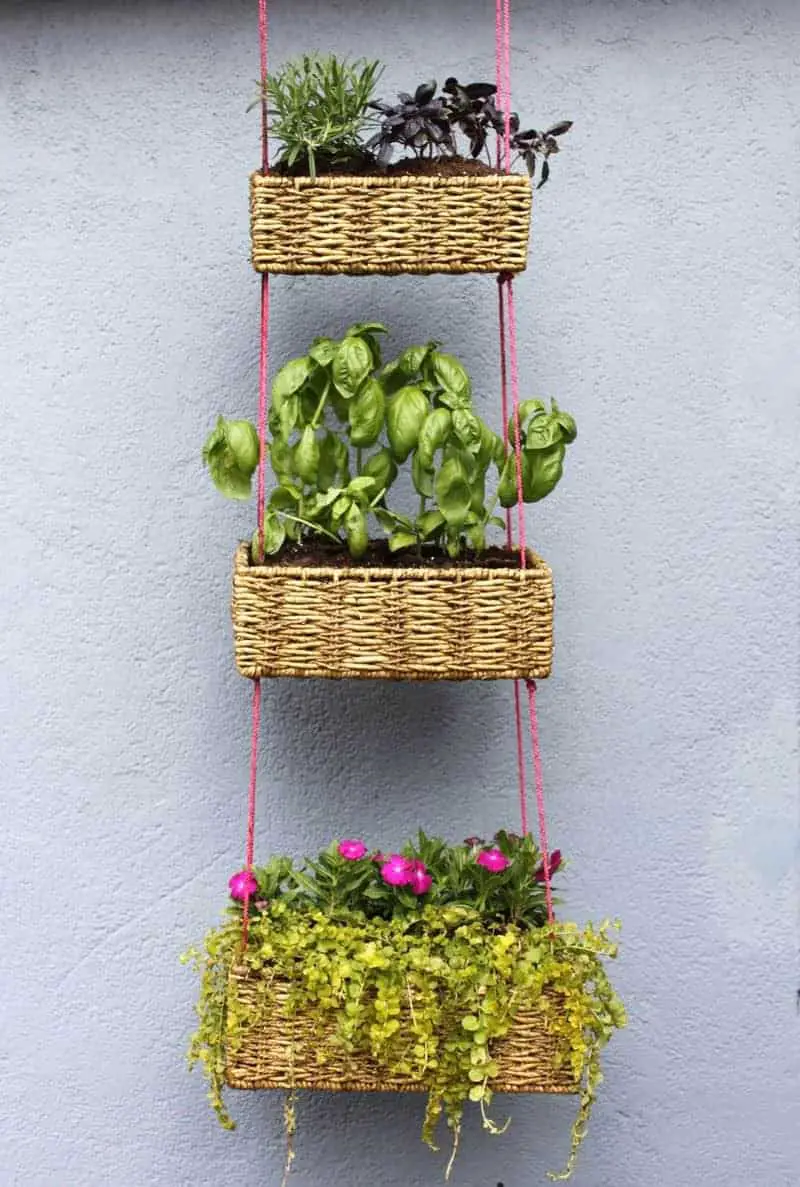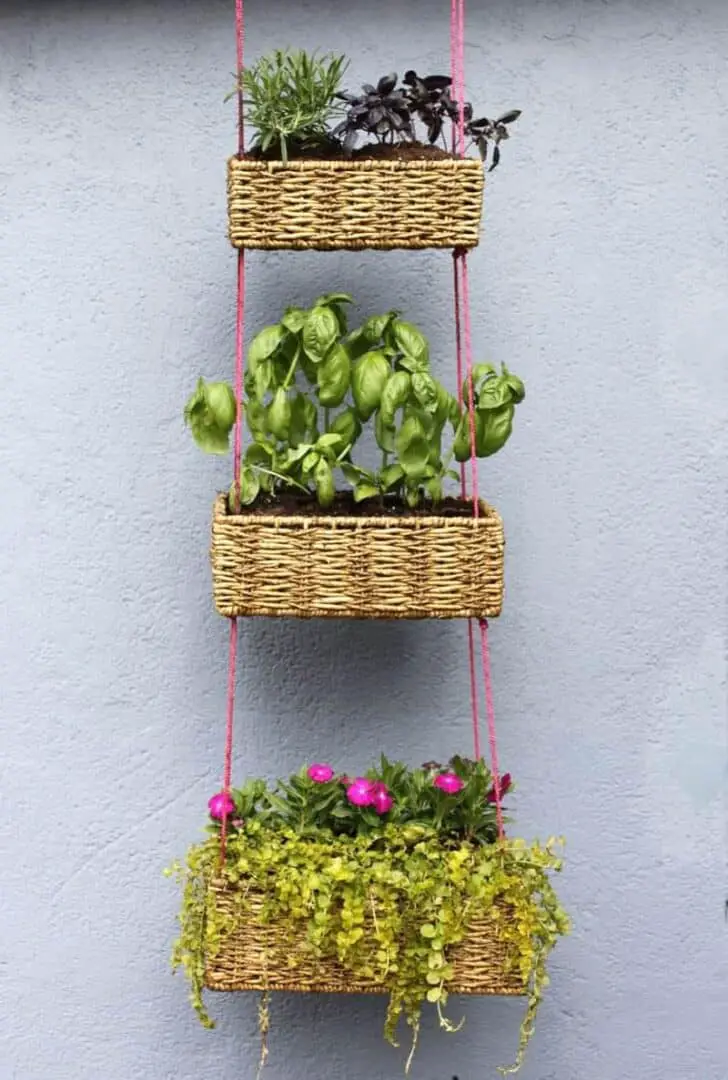 This hanging garden will be perfect in your backyard for having a suspended vertical garden.
Recycled Teacup Herb Garden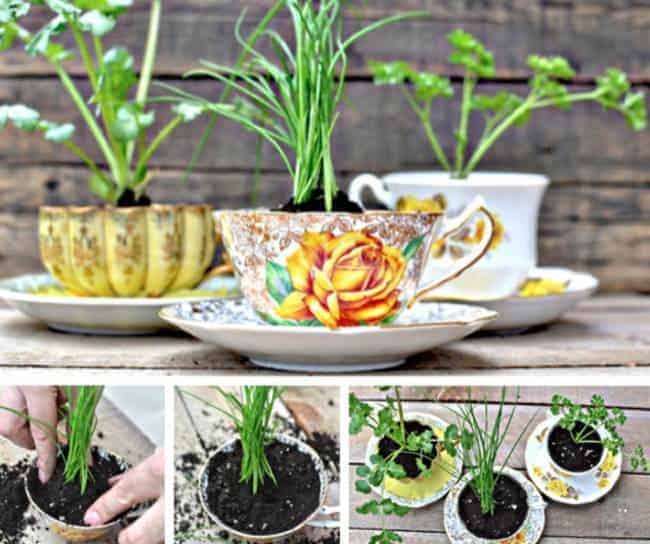 Upcycled Garden Dresser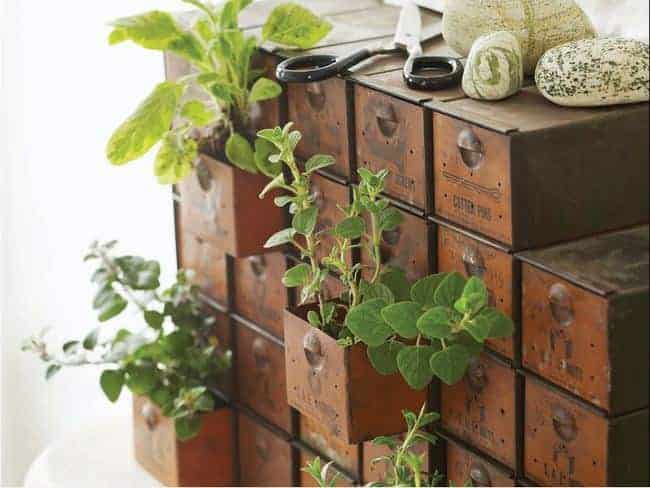 Pvc Gutters Recycled into Garden Planters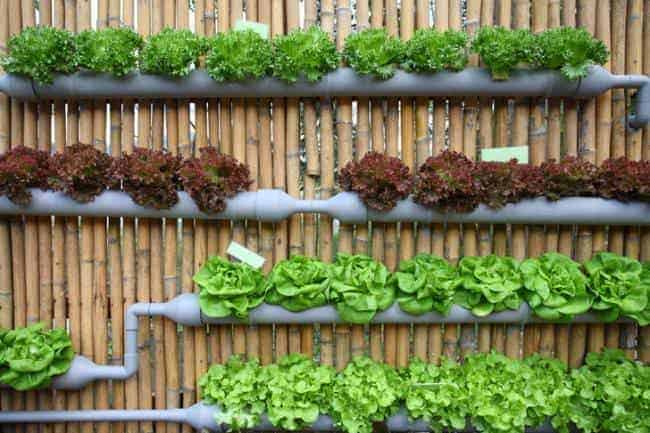 You can grow plenty of food and plants in PVC gutter gardens! You can attach them to the side of a building or fence or hang them one above the other on chains or rope which makes a nice "green screen" gutter garden like a vertical garden. Make sure you drill some holes into the bottom of each section for adequate drainage.
Designing the Ultimate Eco-friendly Garden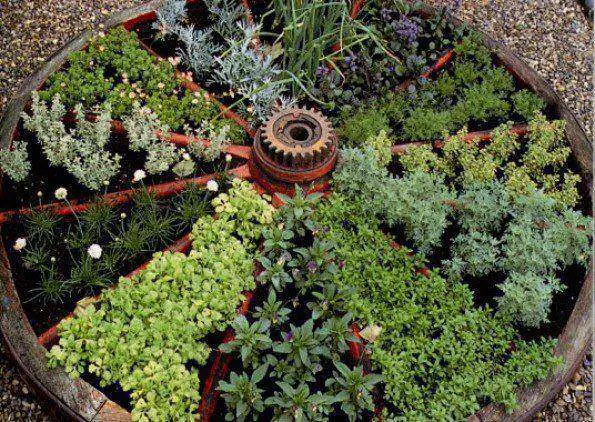 The modern idea is to create a garden that grows fruit and vegetables while also being ornamental, a place that is harmonious for plants, wildlife, and people. The good news is that, with a little planning and care, this is increasingly possible, even for amateur gardeners.
Recycled Garden Dresser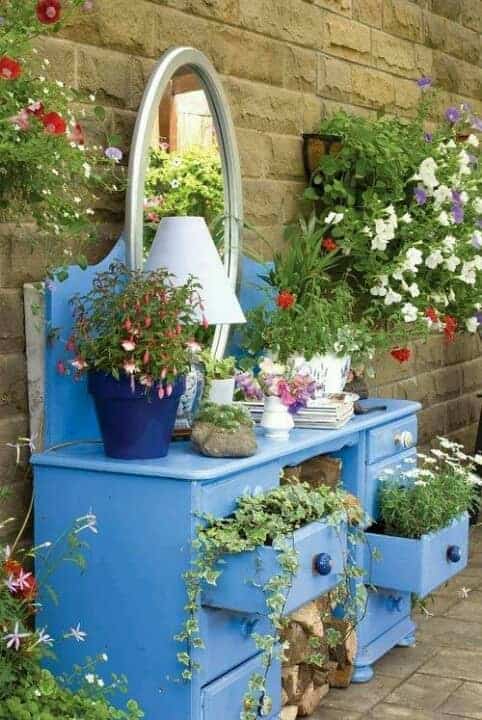 This project is pretty easy, the most difficult part of the job is to find an old dresser! After finding it, you will only have to pull the drawers out in tiers and then plant your favorite plants or herbs inside the drawers…
Pallet Herbs Planters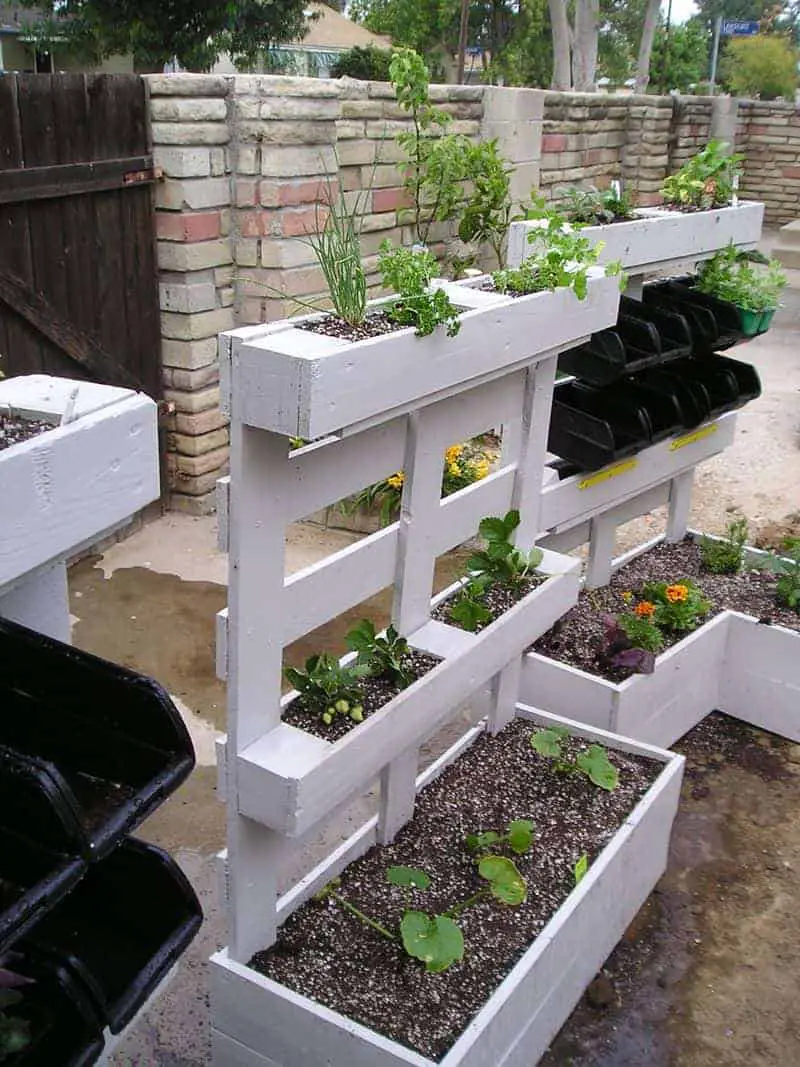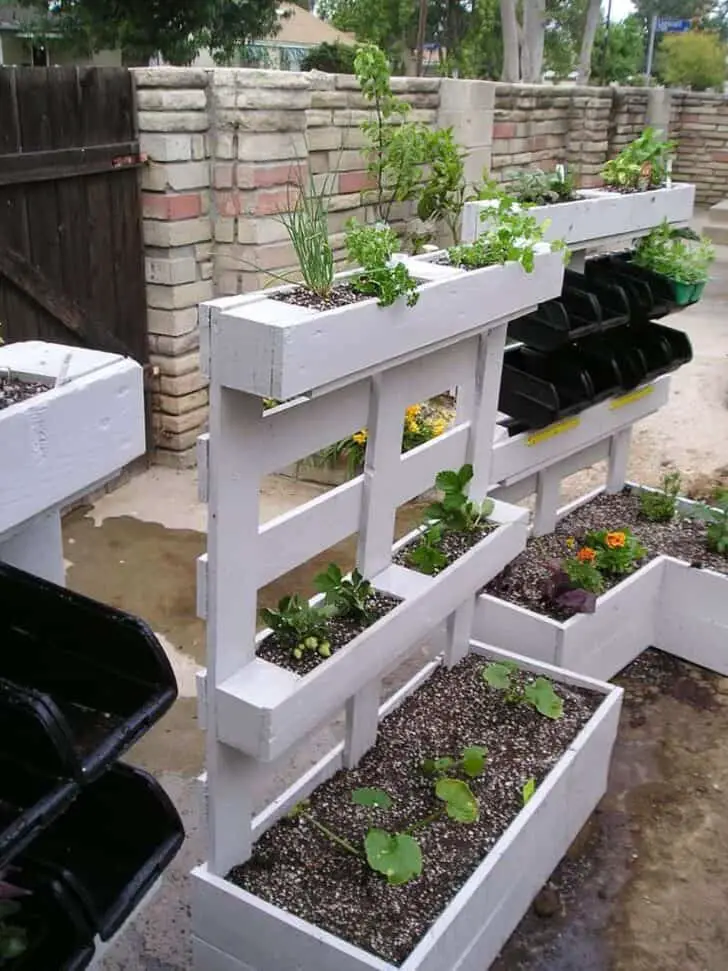 Wooden Vertical Herb Planter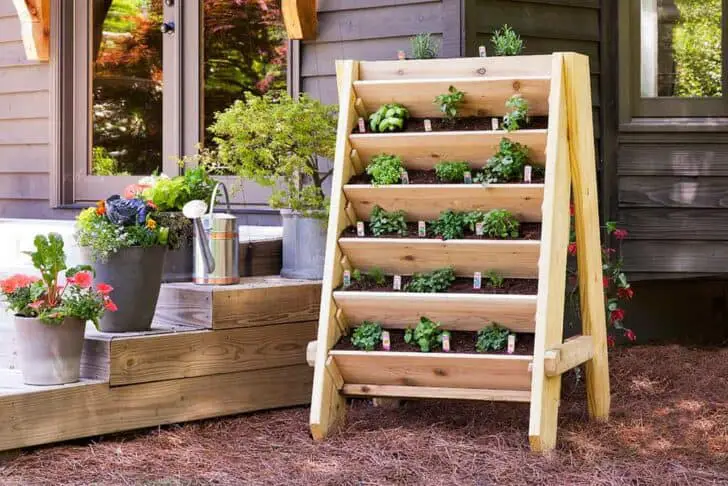 Garden Wagon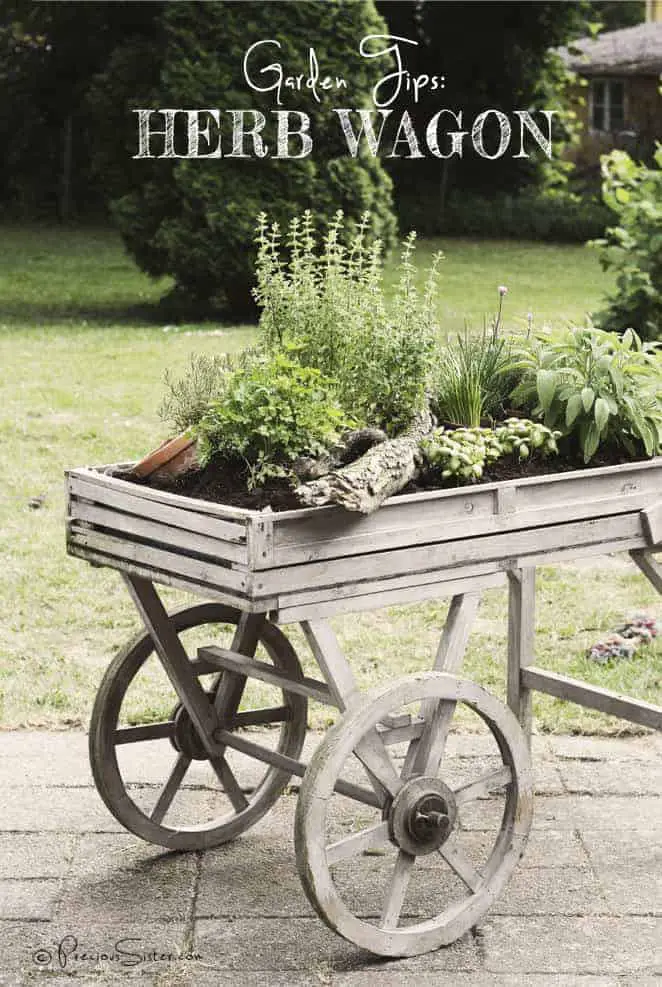 A little herb garden made from an upcycled old broken wagon!
Upcycled Pallet as a Vertical Garden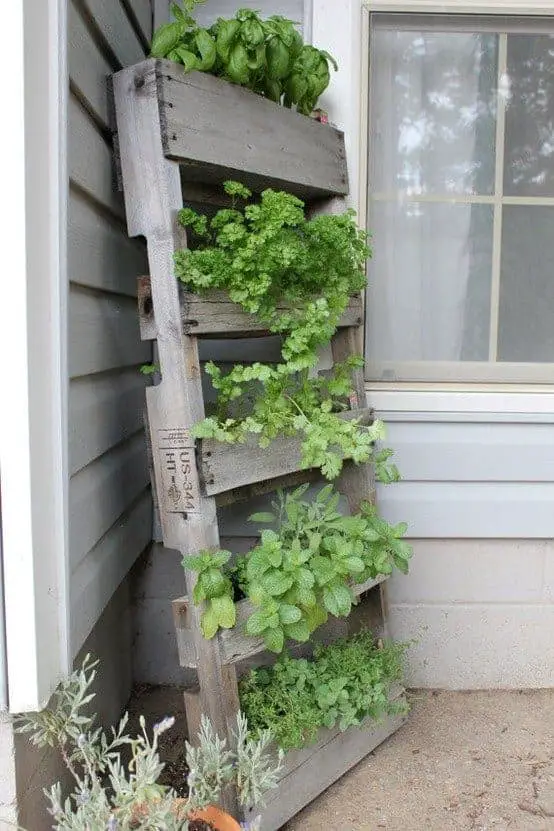 Here is a perfect example of how to use small spaces to grow your herbs in a vertical garden. There are many ways to use pallets!
Hanging Coffee Cup Garden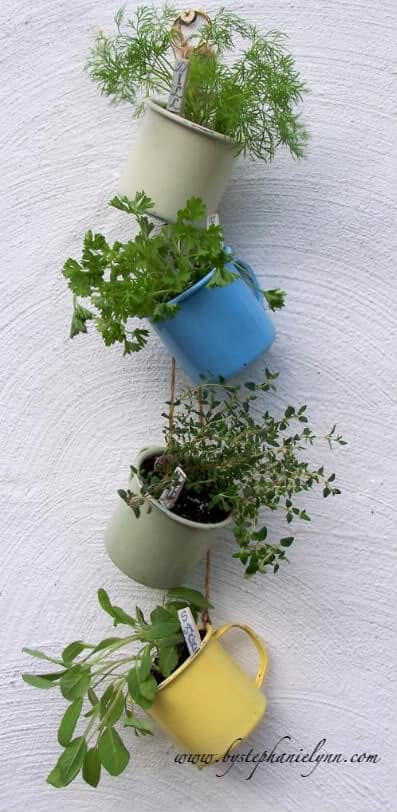 A nice DIY idea to make this little hanging garden with reused coffee cups!
Mosaic Cinder Block Planter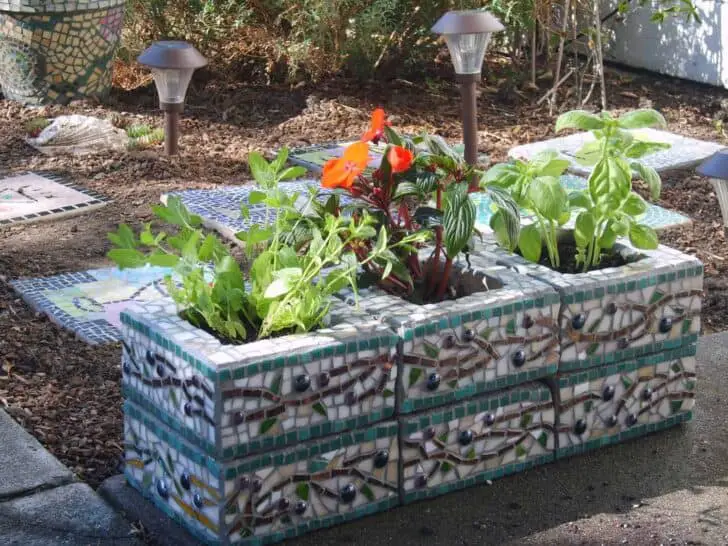 Amazing recycled cinder block planter made from mosaic with olive branch pattern. Concrete footing blocks are perfect to make a great little garden. The white glass was repurposed from a broken "Tiffany" style glass lamp shade. The olive branch pattern was created from vitreous glass tile, stained glass, and marble gems.
Old Window Repurposed Into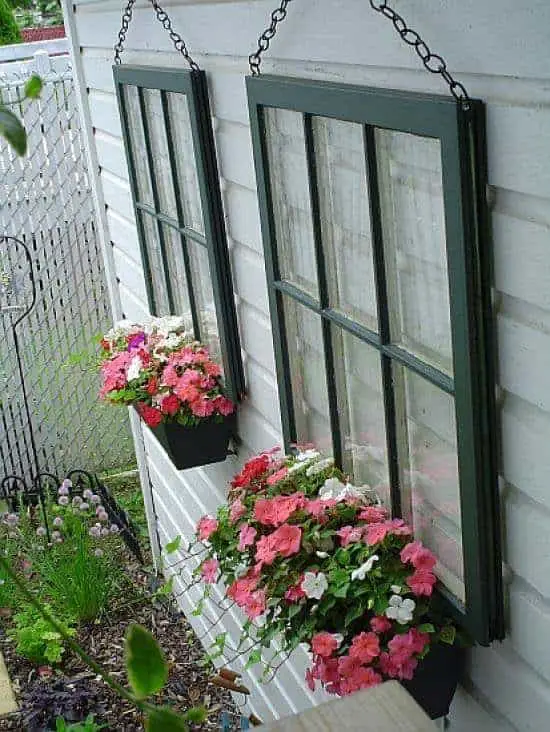 Repurposed Window Planters – These rescued window panes have been repainted and restored as feature planters and hung on the side of a garage to dress it up above a herb garden.
Teacups and Coffee Mugs Upcycled Into Mosaic Board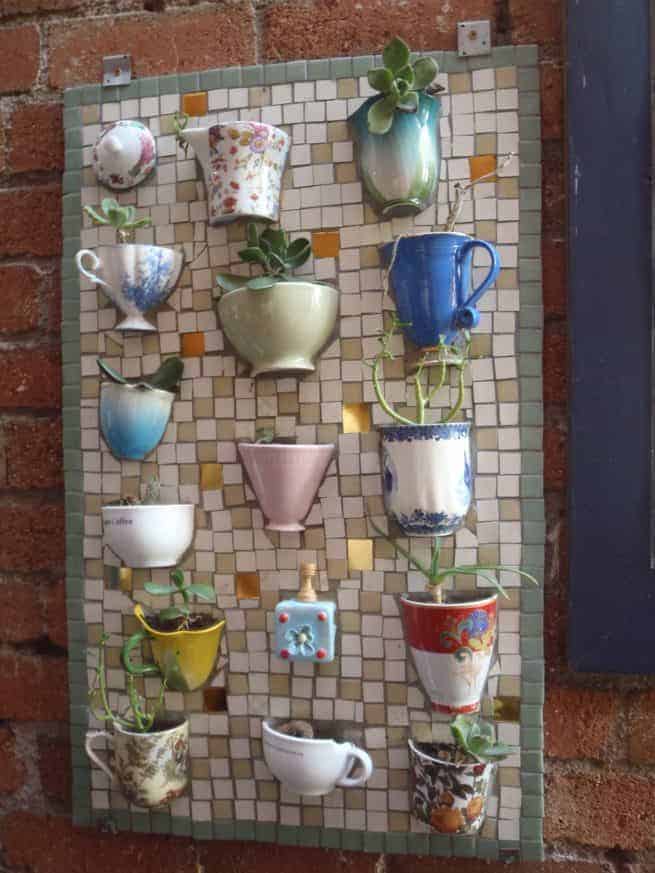 A mosaic board done with half-teacups and coffee mugs to plant succulents and/or herbs! A nice and unique garden!