Cinder blocks can be repurposed in numerous ways to create interesting things such as media units, planters or… Amazing concrete DIY cinder block benches!
Spring is at our doorstep. Do you have lots of ideas for your terrace or garden? If you think you're running out of money to create a bench seat, planters or outdoor bar, why not use cinder blocks, also called hollow concrete blocks or concrete bricks?
They didn't ask to end their lives in a pile of rubble… Cinder blocks have the right to resurrect in a beautiful way. Help them become a nice garden cinder block bench.
If you don't have cinder blocks, you can search for them on the free donation sites. Gravel and embankments are often found there, bricks can be part of these "falls" of work that one tries to get rid of.
Starting materials to make a cinder block bench
How much does it cost to make a cinder block bench?
These materials used in construction and masonry are very economical. Another advantage is that they are weatherproof, strong and relatively light. Here are some sustainable improvements you could make…. with a mini-budget!
Cinder blocks
Standard wooden garden posts (square: 7cm x 7cm)
Exterior facade paint. We recommend a light color for the exterior of the blocks, a darker color for the interior, but in fact, it's the way you want it.
Exterior wood paints, if you wish to paint the seat of the bench.
Floor protection (tarpaulin or plastic)
Possibly for comfort, a wood board for the seat of the bench to be fixed on the posts.
Tools
Brushes and a small roller of paint
A screw, and screwdriver (if you choose to add a board to the seat)
Steps
Set up near the site of the future bench to avoid having to carry everything at the end of construction. Cinder blocks are heavy!
Assemble the blocks: place three blocks next to each other. The third is turned in the opposite direction, the opening facing what will be the front of the bench. Place a few glue joints between the blocks. Reinsert three blocks on the first layer, oriented and glued in the same way. For the third and last layer of blocks, all must be in the same direction, so as to be able to slide the garden posts. Glue.
Repeat the operation with the other blocks, placing you at the distance equivalent to the length of the bench. To determine the ideal length, place a garden pole on the ground.
Paint the cinder blocks with the chosen colors. Finish with a brush. While you're at it if you want to add color to your garden poles and possible seat board, do it now!
Place the wooden posts (painted or unpainted) in the top three blocks.
If you want to add a board to the seat, now is the time. Put it on the seat. Make sure that the board is on board with the garden poles. Screw the board into the three posts at each end of the bench. To do this, use the twist to make a small pre-hole, then screw. You have the right to use a screwdriver for convenience and speed!
Add the cushions on the bench and decorative elements in the openings of the blocks.
Sit down!
Now, find 10 amazing cinder block benches to get some inspiration!
DIY balcony outdoor bench AD cinder block project
If you are a DIY lover, all the amazing and money-saving projects must be able to draw your keen interests.
DIY: Outdoor seating with basically cinder blocks, 4×4 lumber, and pillows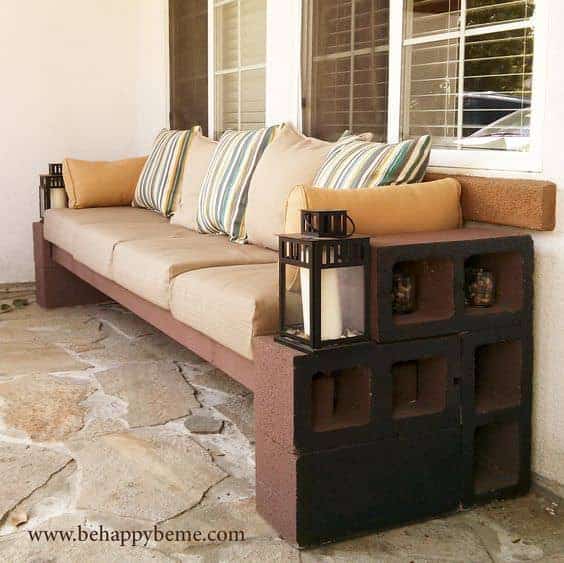 Autumn is around the corner and it's probably my favorite season. Wouldn't it be nice to sit outdoors at twilight and just chill?
Blue cinder block bench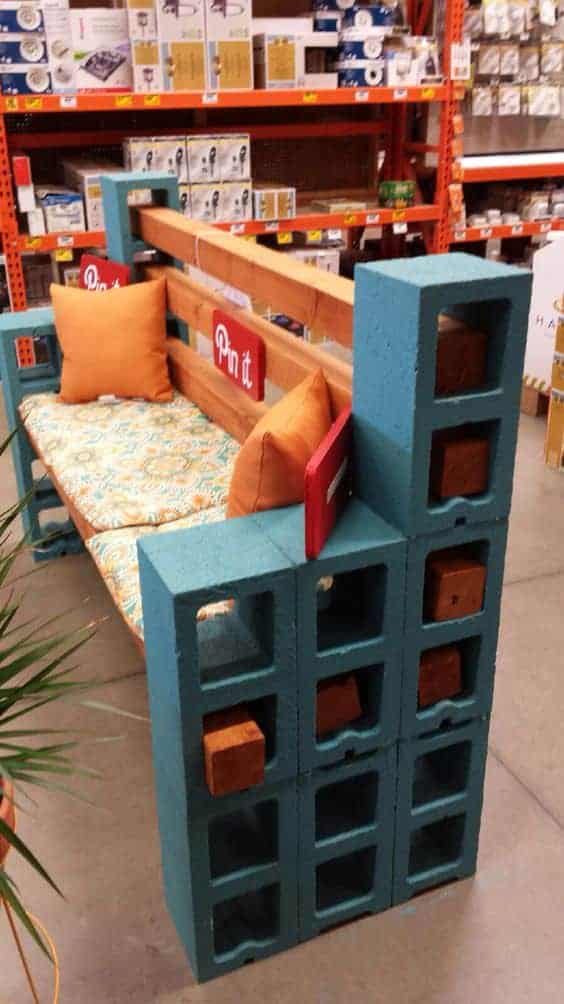 Cinder block bench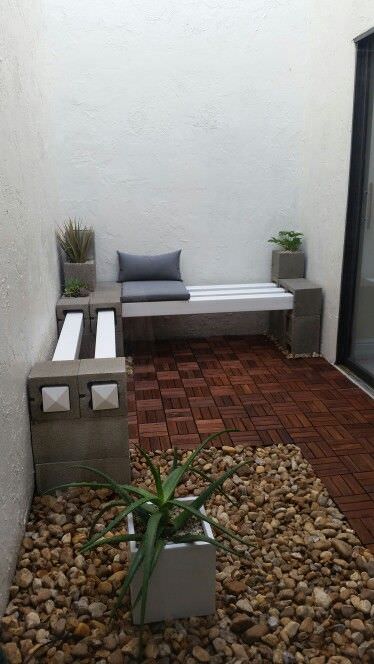 Added IKEA patio flooring and a couple of succulents for ambiance.
How to use cement blocks in a practical outdoor project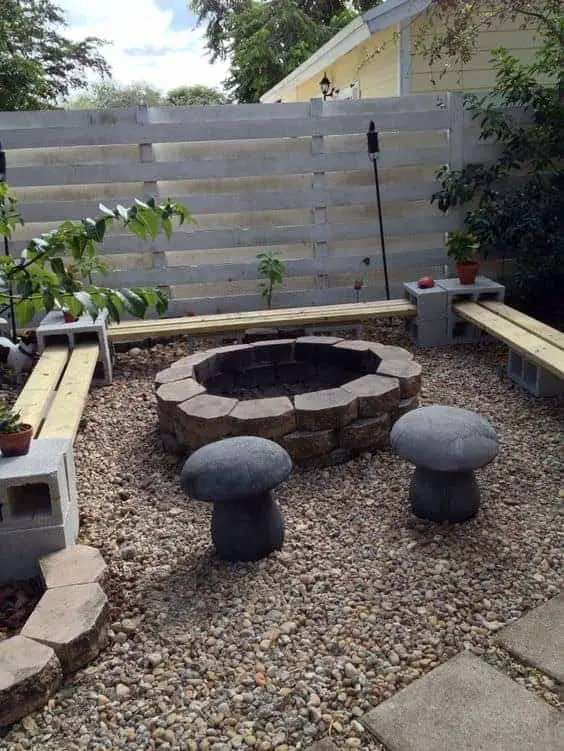 How To Use Cement Blocks In Practical Outdoor Projects Also, you can use wooden boards and cement blocks to build a nice seating area around the firepit in your backyard. It's really simple and you can customize and adapt the design in lots of different ways so it suits your space.
Great DIY ideas to bring your patio furniture back to life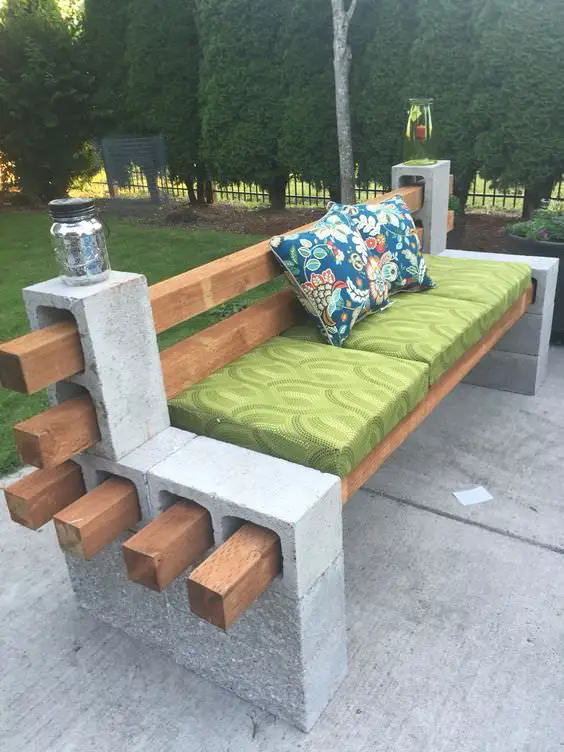 DIY cinder block cement sectional sofa with wood beams on a paver patio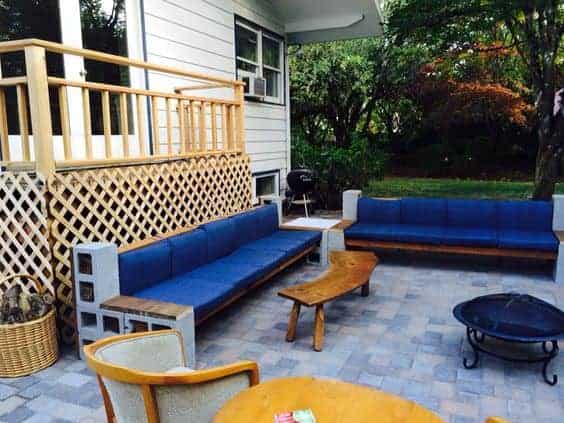 Simple cinder block benches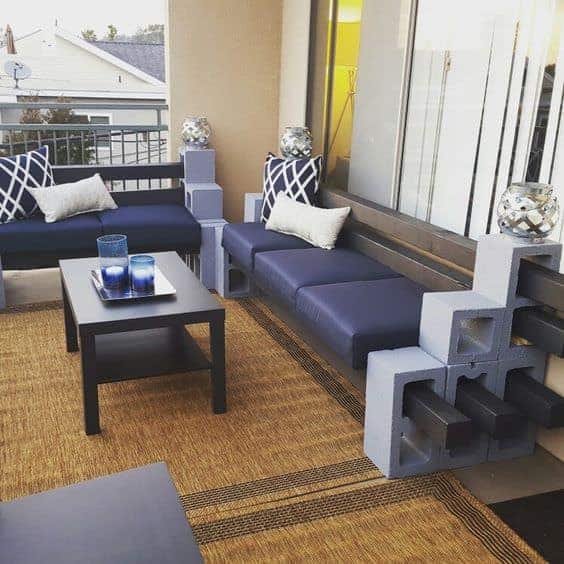 Zen cinder block benches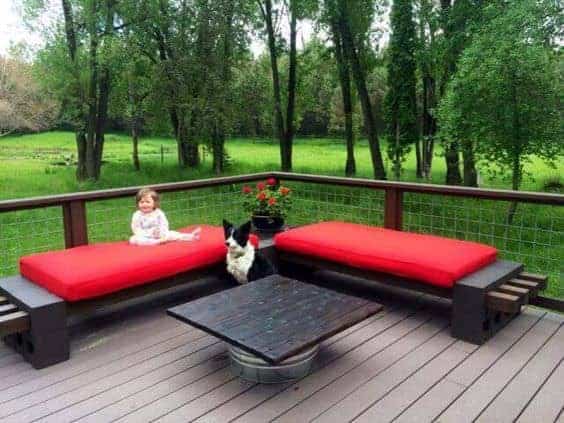 Simple outdoor bench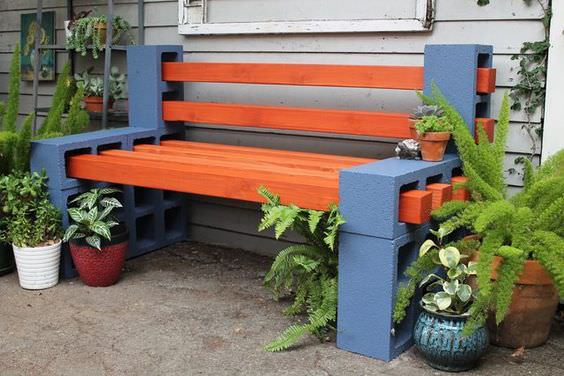 Build a simple outdoor bench with concrete cinder blocks and 4×4 wood posts. Other ideas with cinder blocks: Easy Outdoor DIY Firewood Rack from Cinder Blocks
And if you want to play a bit…
Updated on 2023-11-27 - Images from Amazon API. Logos are trademarks of Amazon.com, Inc. or its affiliates. 1001Gardens is a participant in the Amazon Services LLC Associates Program, an affiliate advertising program designed to provide a means for sites to earn advertising fees by advertising and linking to Amazon.com.