Landscaping ideas to create a harmonious and well-kept front yard landscaping to highlight the architectural beauty of the property and inspire the admiring eyes of passers-by and welcome visitors!
Which plants to choose? How to create an alley? What is the difference between backyard and front yard landscaping? Where to place the pool? The landscaping of the garden, a small garden, a terrace, and even a balcony can quickly turn into a nightmare, without knowledge or expertise. Advice from a landscape designer or landscape architect is always welcome and appreciated.
Trained in the creation of tailor-made green spaces, the professional studies each case and proposes according to the desires, tastes, and budget of his customer's various possibilities which range from the choice of plants to materials (stone, wood, metal…) to be privileged to build a terrace, for example.
Depending on the scope of the work and your skills, it is up to you whether you prefer to be guided by the (billed) plans of the landscaper or entrust your project to him/her. In the meantime, imagine the different backyard and front yard landscaping ideas possibilities of your garden.
Front yard landscaping ideas: Exploit small spaces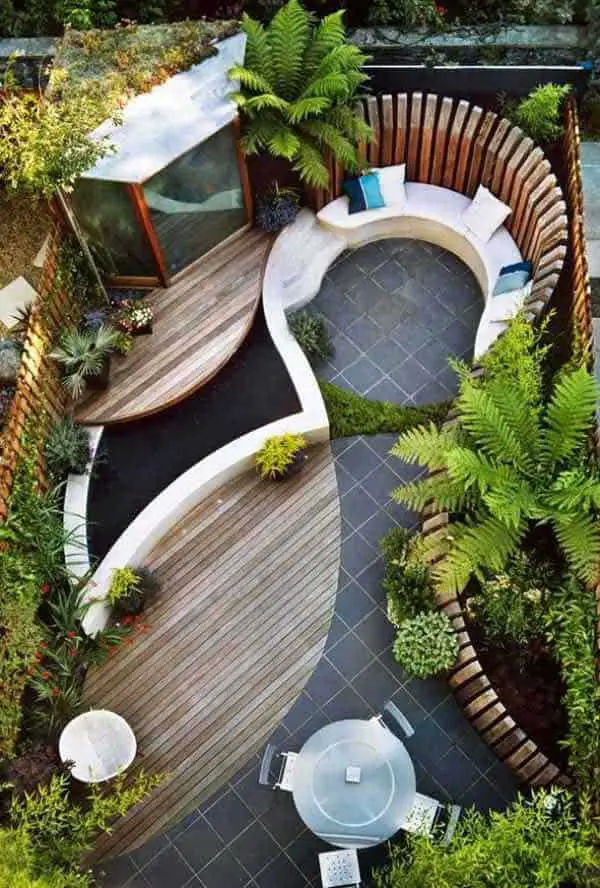 Small spaces can also be used wisely to create multifunctional gardens and living spaces that will allow you to enjoy the beautiful season longer.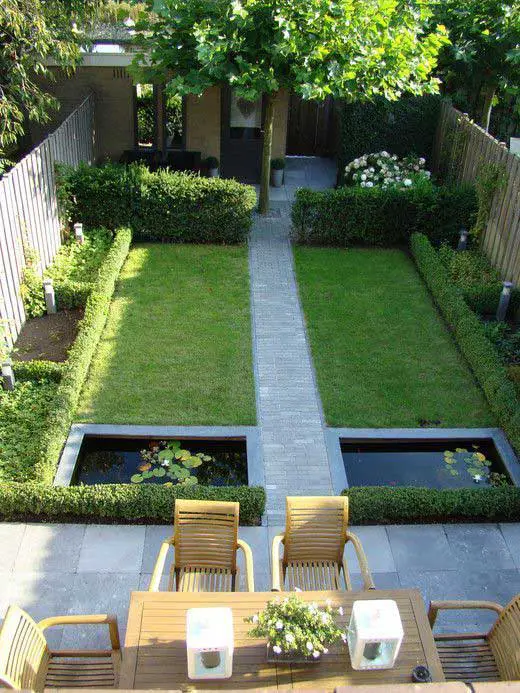 Your little corner of the garden could become your oasis with a bit of landscaping.
Modern front yard landscaping ideas
As for modern landscaping ideas, you need to know all the tricks of the trade to create an attractive design. Landscape architects have a thorough knowledge of garden features such as the terrace, front yard, dining area or outdoor lighting as well as the appropriate plants to achieve impressive results. They use a few basic principles to create simple, but effective and impressive designs.
It may seem like something reserved for professionals, but in fact, you may have already used some of these rules in the design of your garden, without taking them into account. Take a look at the following photos of garden designs, designed by real professionals to inspire your own modern garden project.
Evolve with the seasons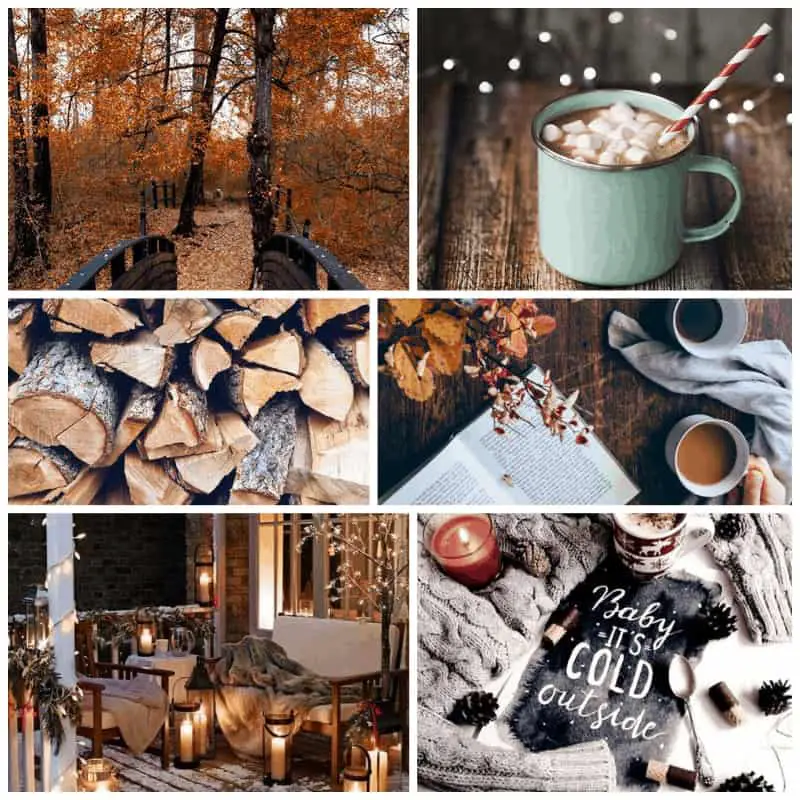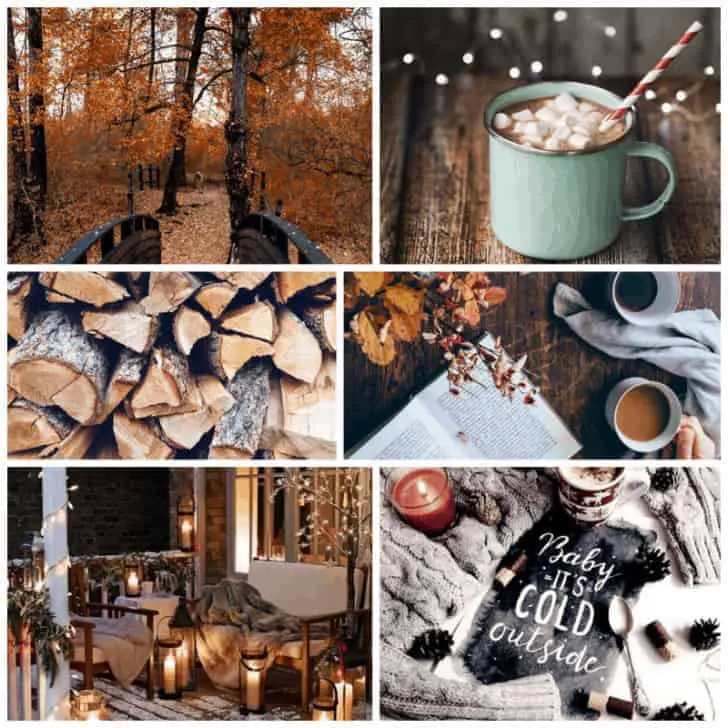 Plan your outdoor spaces so that whatever the season, you have a living picture that evolves before your eyes. Some shrubs or flowers are at their peak in spring, while in summer their foliage will add a touch of green. By varying the flowering times and adding accessories such as heating lamps or a fireplace, you will enjoy your outdoor spaces more than once a year. You can also add blankets outside in cold weather to enjoy the fire, even in winter.
Landscaping optical balance
The optical balance in the garden is essential. For example, many landscape architects use simple but effective ingenuity: they design two identical gardens on both sides of the entrance to the building. In this way, they set up the visual balance and draw attention to the entrance door. This method is widely used in the design of houses and gardens in colonial style. Symmetry is a very fashionable technique in modern backyard and front yard landscaping ideas. The repetition of similar elements in different areas of the garden is also very common in contemporary design and links its components in a natural and smooth way. The geometrical shapes are also very contemporary and create an elegant and modern effect.
Rethink the dining area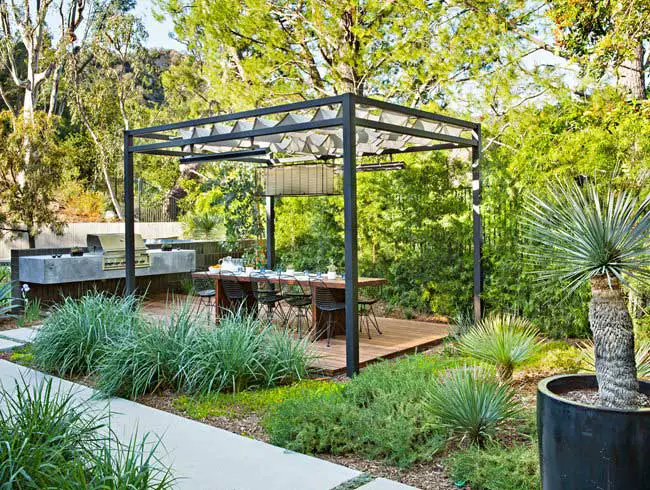 Garden Magazine
Although traditionally the dining area, with table, parasol, and chairs is glued to the house for the practical side, installing it in the garden or under a large tree, will certainly ask you to take a few more steps, but will bring magic to your decor and give you a more immersive experience.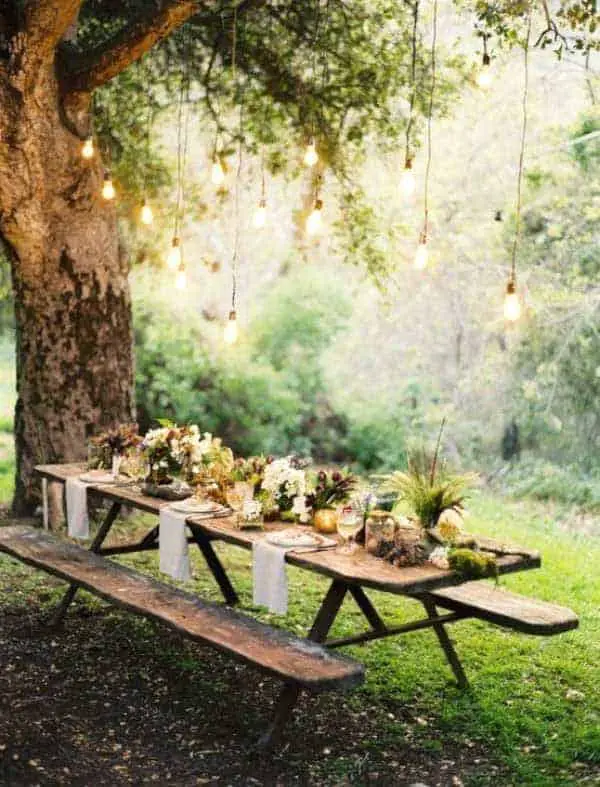 One only has to think of the large country tables with the al fresco meals organized by several chefs. Think of accessories such as a wheeled trolley or cabarets to transport dishes, cutlery and food, then install small lights or paper Chinese balls all illuminated on festive evenings. Rodier's outdoor furniture collection will match all your decorations.
The principle of continuity in modern landscaping
The principle of continuity suggests that in nature things gradually change. However, as for the layout of the garden, it consists in the development of the garden as a whole whose elements are inseparable and not of a certain specific landscape detail. A garden, based on this principle, creates a sense of order and coordination between its components by using plants, shrubs and trees in harmony, a palette of colors and matching materials.
Using vegetation instead of fencing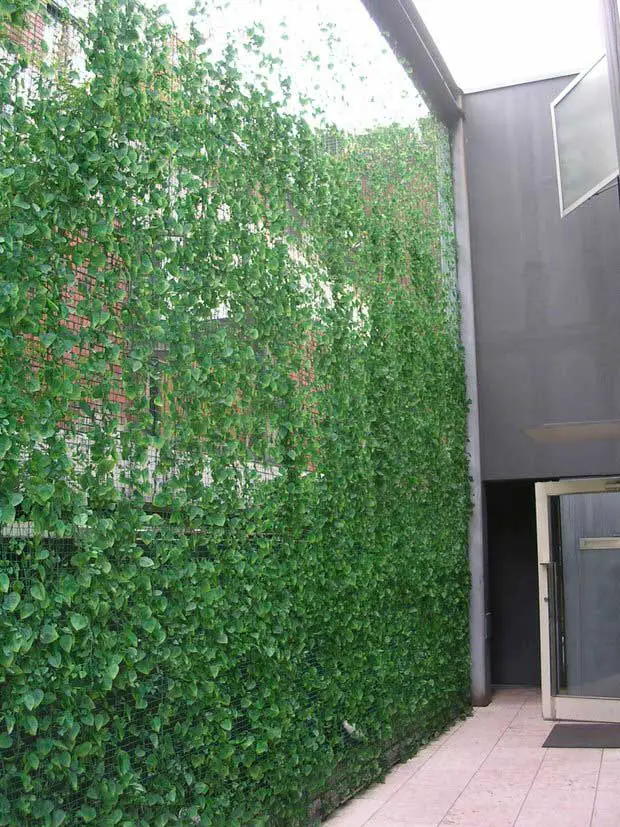 thegardenglove
We forget the traditional cedar fences and hedges and use vegetation instead to create a natural screen and have a little more privacy. Front yard landscaping experts such as Rodier can be asked to create beautiful flowerbeds or high plant areas that will harmonize with our décor.
If you have young children, animals or even a swimming pool, fencing is still a must, but you can, for example, define areas by putting a fence with glass panels around the pool to give an illusion of space or you can opt for materials such as iron or dark wood. One can mix styles and put a more intimate part with a very high wooden fence and complete with more open areas.
Colors and textures to use in modern gardens landscaping ideas
The color scheme that you are going to use in the garden is one of the most powerful tools that you can use for successful modern landscaping ideas. Multicolored flowers and shrubs immediately attract attention and create a welcoming atmosphere. Specialists recommend using the two-tone or three-color model and repeating the colors in detail.
The question of texture is often very complicated, even for the experienced landscape gardener. It consists of the different types of plant foliage and the choice of materials for the various surfaces of the garden. Evergreen plants are very different from annuals or perennials. Combine one or two favorite types of plants with one or two types of materials, preferably natural, that you can repeat in several parts of the garden.
Personalised and customized garden furniture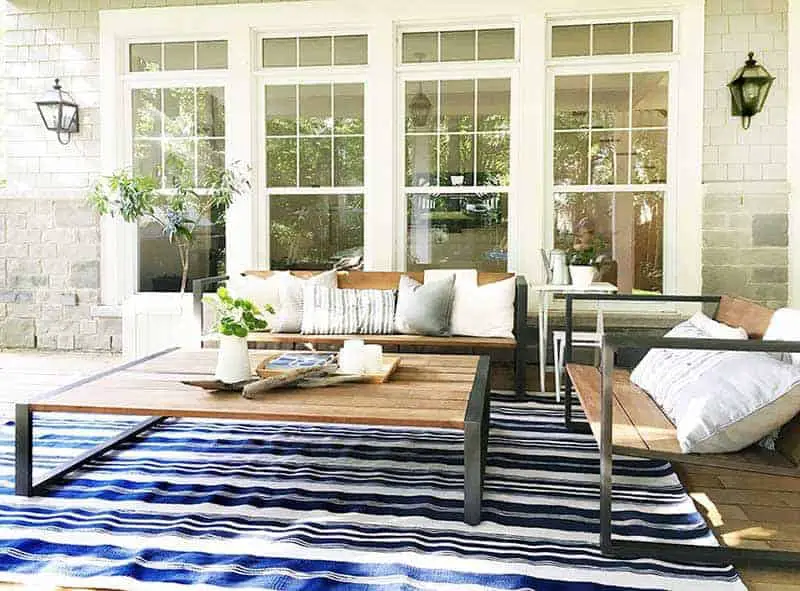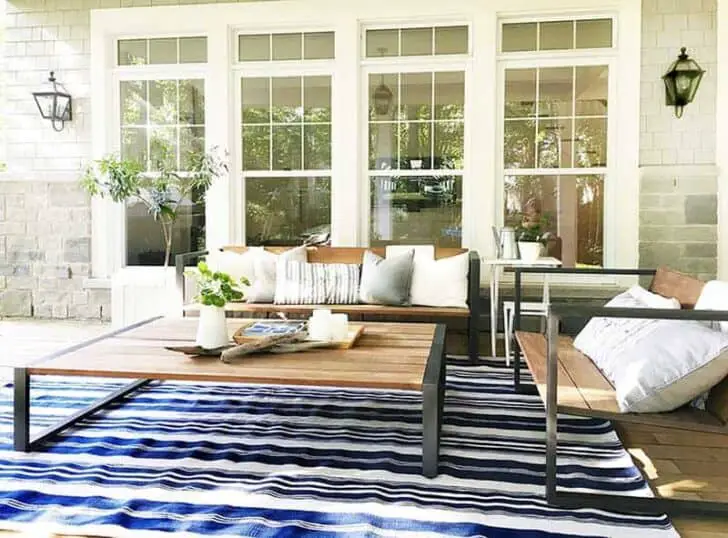 Tailor-made landscaping makes all the difference to a property. Not only does it enhance the value of your home, but it will make all the difference in your everyday life!
Since it is not always easy to find furniture that reflects our image, the solution is to use the expertise of Quebec artisans to make your furniture to measure.
What do you think of this garden furniture and the warmth that emanates from the ipé wood to have a good time this summer?
Contemporary zen garden design
Once you've learned the fundamentals of a modern backyard and front yard landscaping, all you need to do is take action. Regardless of the size of your property, you must first define the style of your garden. Japanese, Chinese, Zen or exotic, this palette of varied styles have the ambition to satisfy all your wishes.
People looking for a peaceful living environment need only choose Japanese landscape design. On the other hand, for those who dream of an outdoor space with the charm of yesteryear, the specialists' opinion is unequivocal: the French garden is for you!
Integrating nature into the heart of the design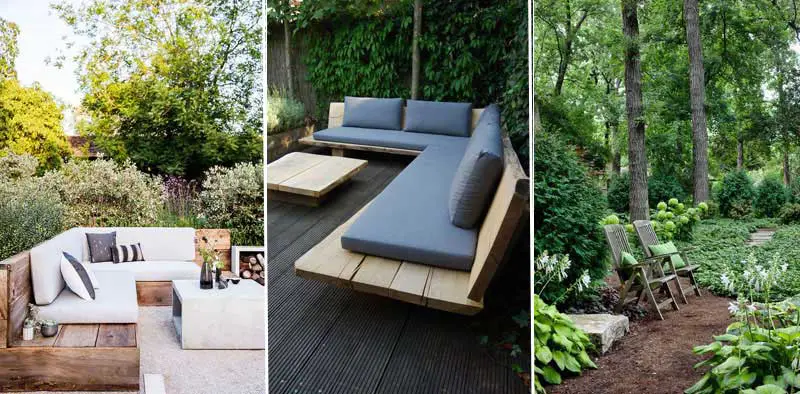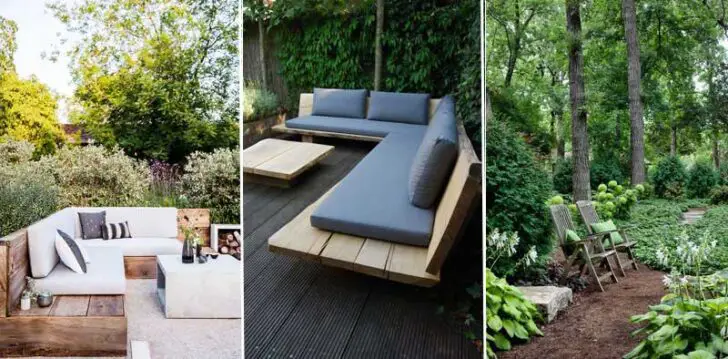 The trend is towards more natural integration of elements in landscape design. Trails in grating or logs, interspersed with moss, zen gardens that invite you to relax, reconnect with nature will do you great good. You can also integrate garden furniture into the heart of your furnishings instead of just the patio.
Front yard landscaping vegetation tip
Vegetation control, symmetry without false notes and strict lines: these are the main characteristics of the classic garden. Have you decided to transform your outdoor space into an oasis of old-fashioned tranquillity? Then, you will be obliged to respect the principles inherent in the creation of a classic garden. If you don't feel the courage to embark on this large-scale project on your own, don't hesitate to contact an experienced professional.
Landscaping lighting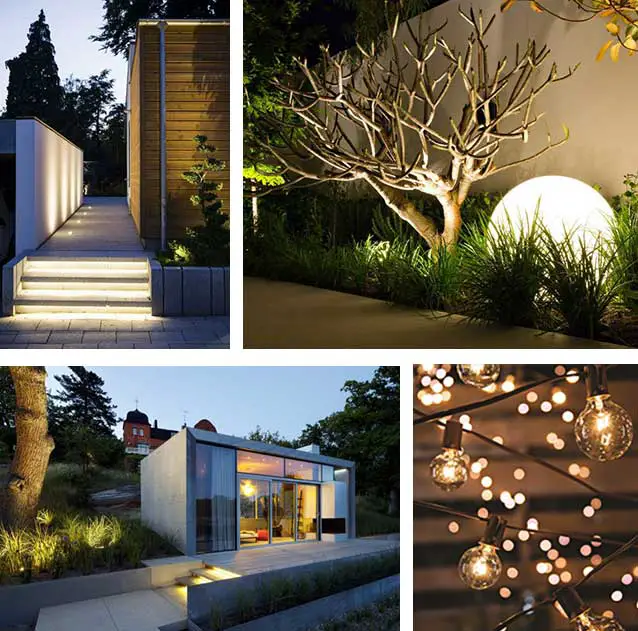 pinterest
Outdoor lighting will make all the difference in your garden. It will have very useful functions to illuminate an address or steps. But lighting up your landscaping can reconnect you with nature will do you great good. You can also integrate garden furniture into the heart of your landscaping, rather than just confining it to the patio to make your experience even more immersive.
It is possible to have decorative wall lighting or lighting based on luminaires that can be moved according to your needs and desires or permanent ambient lighting that will delimit certain areas, for example around a swimming pool or in a lounge area.
Front yard landscaping ideas
What do the principles of modern landscaping say about creating a front yard landscaping? If you want to plant your sloping land but don't know how to develop it, we invite you to take a look at the photo above! The creation of a front garden is probably the best thing you can do to embellish the exterior entrance of your home. Flowers, ornamental grasses, grass, lawns, stones, pebbles, gravel, water points… it's up to you to decide the look of your outdoor space.
Water in landscaping design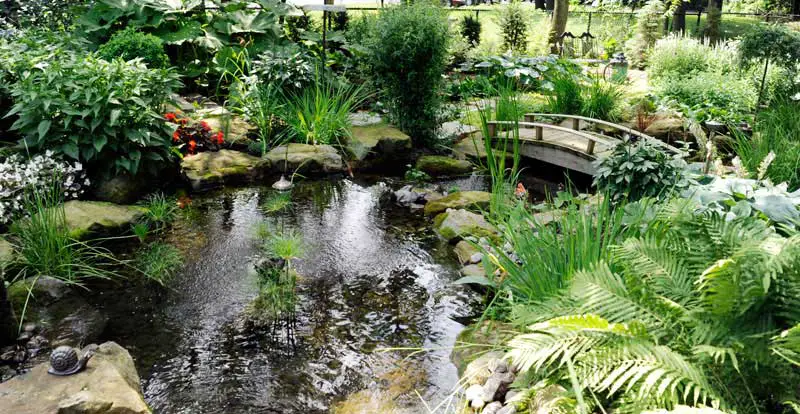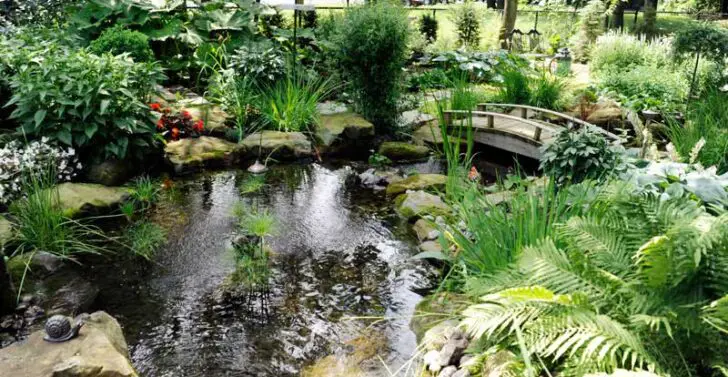 Can we talk about modern front yard landscaping ideas without mentioning the importance of the water point? No. No. An essential element of any modern garden, the water source can take the form of a small fountain, a rock waterfall or a large water basin. It is up to you to adapt its size to the surface and the specificities of your land.
From the outside shower to the infinity swimming pool to the bathing or decorative ponds, water will bring an element of calm or playfulness to your environment. The small, narrow swimming pools are also popular and can be fitted out even in small courtyards.
For those with a large outdoor area, we recommend that you consider the creation of an asymmetrical water basin. In the image of this marvel decorated with a wooden pontoon, your pond will have the vocation to give a zen touch to your modern garden.
Outdoor furniture in landscape
After having mastered all the tricks and principles of modern backyard and front yard landscaping ideas, you must think about furnishing your outdoor space. To adorn a range of furniture worthy of the name is not always easy. Due to the lack of space for a real garden furniture, it is often necessary to review the exterior furnishings.
This does not mean, however, that you should deprive yourself of the comfort provided by outdoor furniture. A wooden bench seat and a few compact armchairs will do just fine.
Integrate succulent or edible plants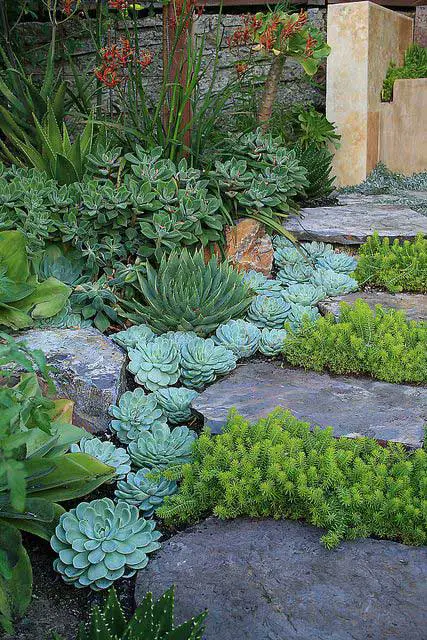 Oily and succulent plants need well-drained soil. They will give an exotic look to your terrace or yard. They do not require much water and often change color during the seasons. We can also integrate edible plants through our landscaping instead of confining them to the garden. For example, we will be able to access our basil or rosemary in our flower beds, which will also smell wonderfully good. Curly cabbage, also known as Kale, is also very beautiful in landscaping. It exists in several colors and shapes.
Backyard landscaping ideas
Modern landscaping rhymes with structured vegetation. Full of tricks to enhance the outdoor space, whatever the shape and surface of the ground. The boxwood cut into a ball and the ornamental grasses are always necessary to bring a touch of modernity to the outside space. Angel's hair, decorative gravel, and Japanese pasture: this is the magic recipe for concocting a pretty garden.
Draw inspiration from the modern landscaping ideas shown in the picture above and offer your garden a beautiful composite wood deck! Simple but always effective, the wooded terrace will also allow you to create a small corner of rest in the heart of your garden. A functional corner sofa, soft cushions, and a watering hole will suffice to create an Edenic paradise. Incredible but true!
Fireplace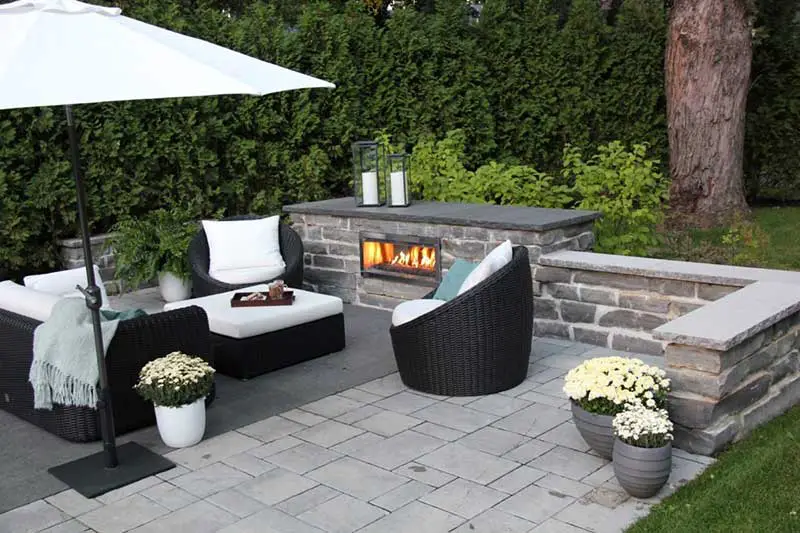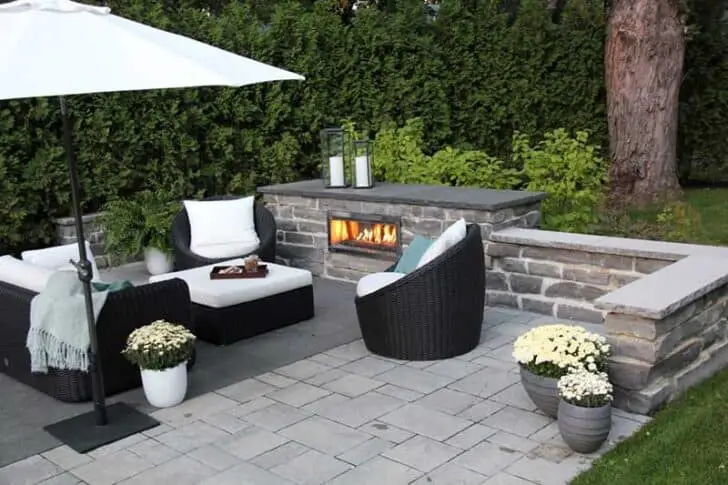 A small fireplace to create a cozy atmosphere on the terrace? There's nothing more pleasant than sitting on a comfortable sofa to admire the beauty of a natural pond. To do this, simply decorate the terrace with an outdoor fireplace is the trick.
Fire spaces or table fires are very trendy at the moment. They adapt to all types of spaces, large and small, and will bring a warm and inviting side to the relaxation. Depending on where you live, they are allowed in the open air or not, so you will have to choose a model or build a structure that will comply with the regulations in force. Around the fire, we can put small rocks or even sand to make us feel like we are by the sea and from the cold season, we put cushions and blankets on our chairs to prolong the season.
We hope that these front yard landscaping ideas will help you decorate your garden!