The white picket fence has become a symbol of the ideal American home. Besides providing privacy and protection, a nicely constructed and maintained wooden fence can enhance the appearance of your property. As a fencing material, wood is versatile, but it can be time-consuming to take care of. Excellent for building privacy fences, wood can be painted to match or contrast your home, or can be stained. Still, wooden fences have their drawbacks.

Wood fence alternatives
Vinyl and Trex are possible alternatives to wooden fencing. You have heard of vinyl but must be wondering, "What is Trex?" Trex composite fencing is a low-maintenance, wood-alternative solution. Trex looks exactly like wood but offers advantages wood doesn't. We will talk more about that later.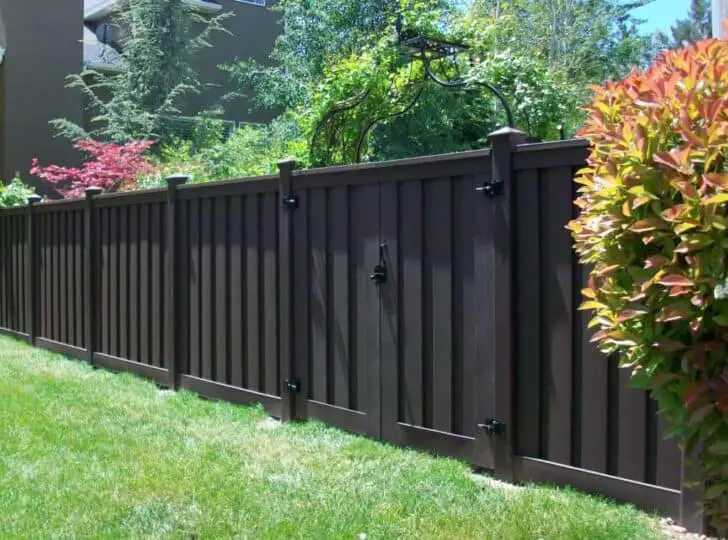 How Trex Fencing is Made
First introduced in 2005, Trex Fencing is a composite material made from recycled plastic film, recycled wood, and sawdust covered with a simulated wood finish. Trex is committed to protecting the environment. In addition to using 95% recycled materials, the company's production methods are designed to reduce Trex's carbon footprint.
How Trex Fences Are Assembled
Trex is designed so that a steel or wooden internal support is unnecessary. The interlocking pickets are supported by an aluminum support rail and held together by concealed brackets. Top and bottom rails form what Trex describes as a "picture frame". The "picture frame" coupled with brackets and support rail make a Trex fence more durable and more visually appealing.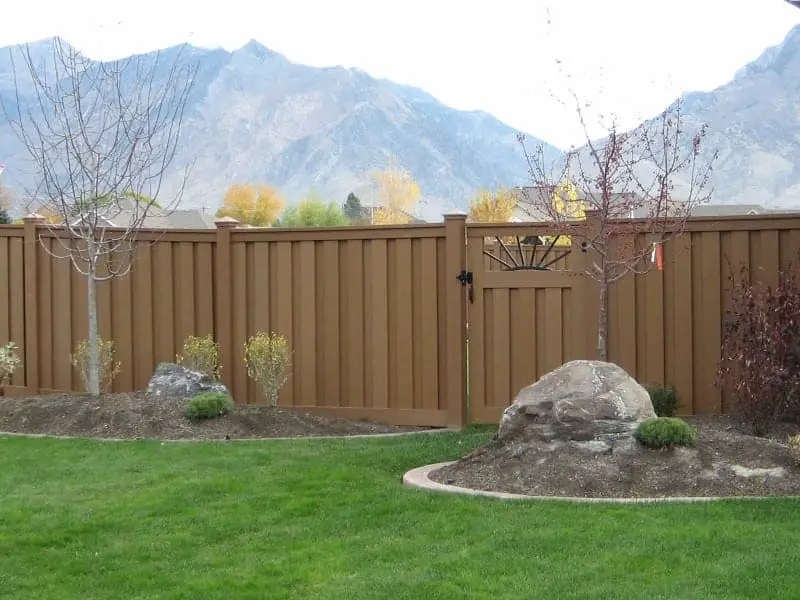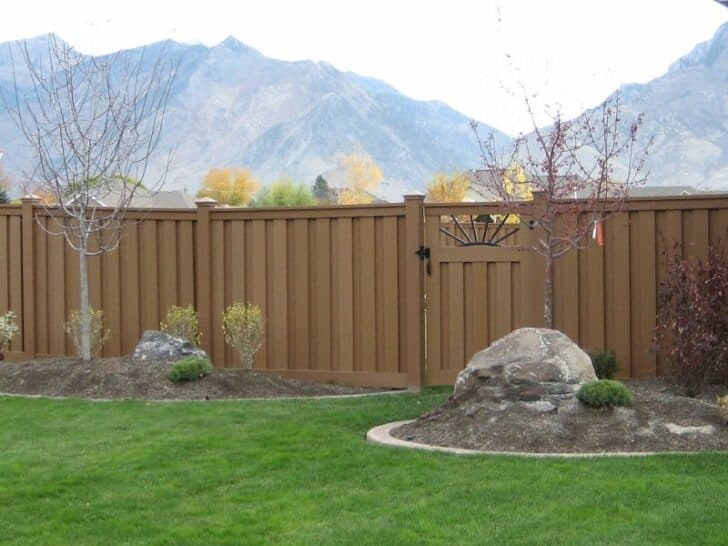 The Upside of Vinyl and Trex Fencing
The upside of building fences out of wood was mentioned in the first paragraph.
Vinyl fencing is relatively inexpensive and easy to install, they could be a wood fence alternative. Unlike wood, it won't rot or warp. Vinyl is available in a range of colors. Some vinyl fencing has an aluminum core for increased strength.
Trex fencing will not warp. The factory finish will fade but does not need regular painting. Trex holds up better than wood and comes in a variety of colors. Trex can be painted or stained using the same paints and stains you use on wood. Manufacturing Trex does not cost the planet a single tree and it can stand up to wind speeds reaching 130 mph.
Both vinyl and Trex are immune to infestation from termites, carpenter ants, and alike. As regular maintenance is not required, both materials cost less money in the long run.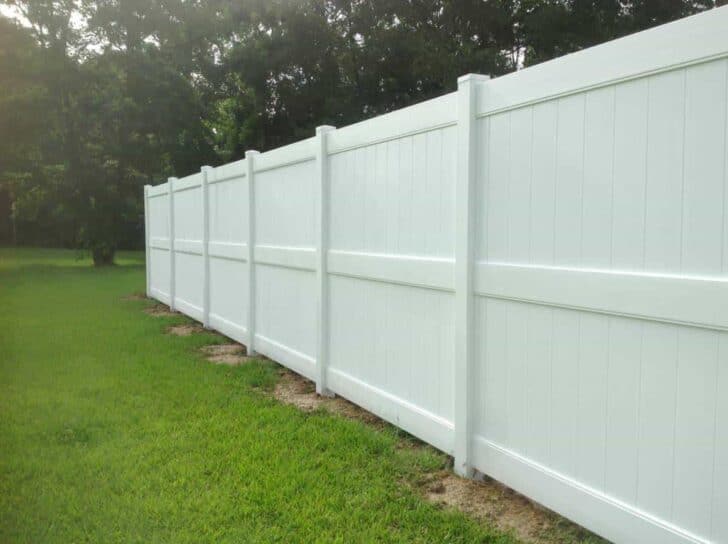 The downside of Wood, Vinyl, and Trex
There are a lot of factors that mar the beauty of wood fencing and even destroy it. Harvesting wood means cutting down trees. Wood will warp, crack, and rot.
The initial costs of a vinyl fence tend to be higher. Strong as it is, there are materials stronger than vinyl. In areas with high winds, vinyl is not the best choice.
Altering the height and width of Trex panels is difficult. Modifications to the fence components may void the warranty.
Cleaning a Wood, Vinyl, and Trex Fence
Cleaning a wood fence can mean repainting or re-staining. Before any paint or stain is applied the wood has to be prepped. A fence or deck cleaner has to be applied and allowed to sit for 15-20 minutes. After that time has passed the pickets are gone over with a scrub brush or power washer. Now, the finish can be applied.
Exposure to precipitation and other moisture leads to wood getting moldy and mildewed. The cleaning process will eliminate mold and mildew. Vinyl and Trex will also gather mold and mildew. Rot and warpage mean wooden pickets have to be replaced.
Vinyl fences usually require little more than a hosing off. Stains, mold, and mildew can be cleaned with bleach, water, rags, and elbow grease. Dish detergent can clear up lite staining.
For build up of dirt and even mold, Trex can be cleaned with a hose, soft brush, and soap and water.
Summary
Wood fencing is versatile and attractive but needs regular attention. Trex and vinyl cost more up front but save money because they do not need constant maintenance. Trex is the more durable off the three options because it does not warp, rot, or become brittle.
Trex Fencing is probably the easiest fence available in terms for size adjustment. You can quickly cut the individual components with a common miter saw and make a 3′ fence for example, or stack two panels together to make a 10′ or 12′ fence. It's designed with these height adjustments in mind. Also, switching fence components won't affect the warranty. For example, some people buy the Trex fence posts exclusively and use iron panels, the warranty for the posts is still 25 years and the customer gets the benefit of a strong post that won't leak preservatives on the ground and kill the surrounding vegetation like a treated wood post or rust like an iron post.
Updated on 2023-11-27 - Images from Amazon API. Logos are trademarks of Amazon.com, Inc. or its affiliates. 1001Gardens is a participant in the Amazon Services LLC Associates Program, an affiliate advertising program designed to provide a means for sites to earn advertising fees by advertising and linking to Amazon.com.