Repurposed Window Planters - These rescued window panes have been repainted and restored as feature planters and hung on the side of a garage to dress it up above a herb garden.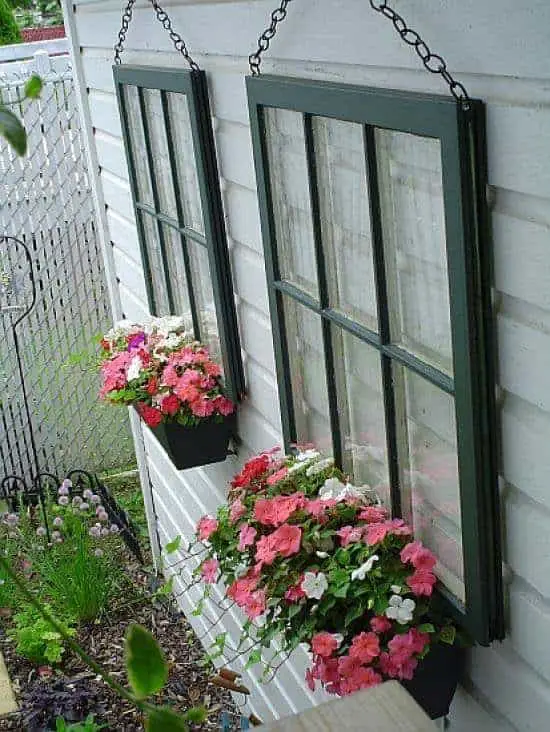 My two windows that were tossed to the side of the road. I brought them home put on steel chains for hanger and painted them. I hung them on the part of my garage that has no windows that overlooks my herb garden. I found window boxes and hung them under it.
We are sorry that this post was not useful for you!
Let us improve this post!
Tell us how we can improve this post?