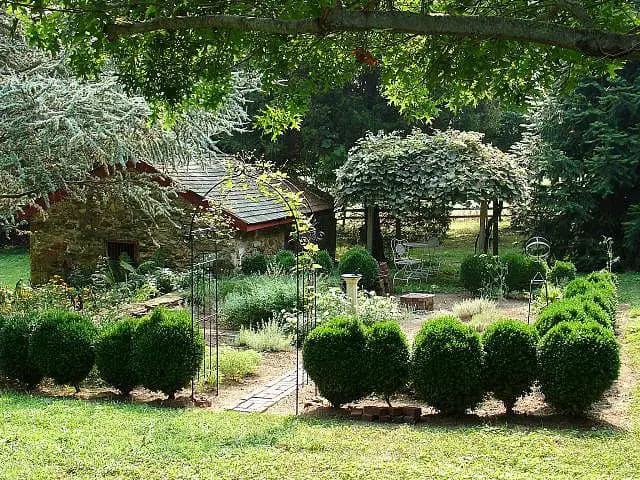 This little garden is full of ideas. I love the stone building in the background, the brick pathway (used bricks that were given), grapevine arbor to provide fruit - shade - and structure.
We are sorry that this post was not useful for you!
Let us improve this post!
Tell us how we can improve this post?