You can grow plenty of food and plants in PVC gutter gardens! You can attach them to the side of a building or fence or hang them one above the other on chains or rope which makes a nice "green screen" gutter garden like a vertical garden. Make sure you drill some holes into the bottom of each section for adequate drainage.
Use some compost-rich soil and ensure that the plants you choose don't require a lot of root space. Aim for assorted lettuces and mixed herbs rather than root vegetables.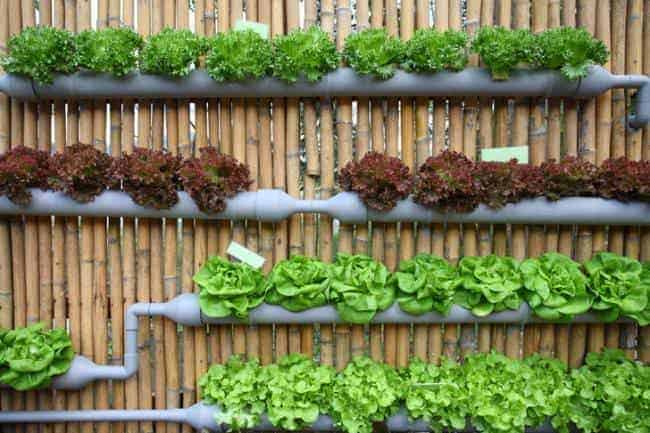 How useful was this post?
Click on a star to rate it!
Average rating 5 / 5. Vote count: 1
We are sorry that this post was not useful for you!
Let us improve this post!
Thanks for your feedback!