Do you admire the hanging gardens of Babylon which is one of the seven wonders of the ancient world? Maybe we cannot replicate the same put you still could make your "small" gutter garden! Designing and growing your herb garden is fun and exciting. You can choose from the simple rectangular patio design to a quarter-circle… No matter how basic your DIY ability, it's easy to create a great feature vegetal wall.
Metal gutters recycled into planters, perfect on the side of a woodshed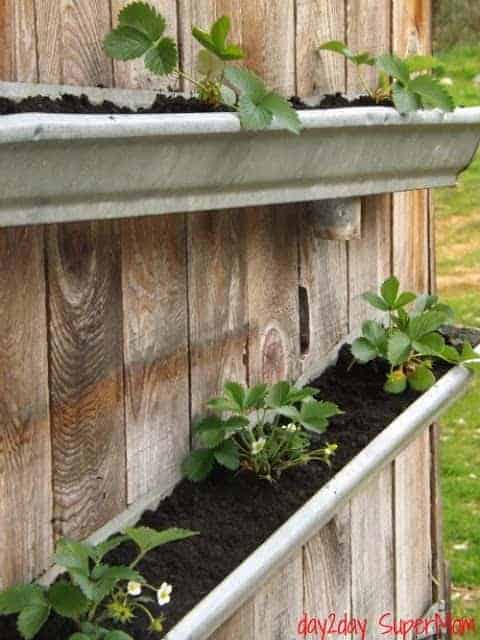 Grow your own "gutter" strawberries, could be made on the side of a shed!
Colored gutter garden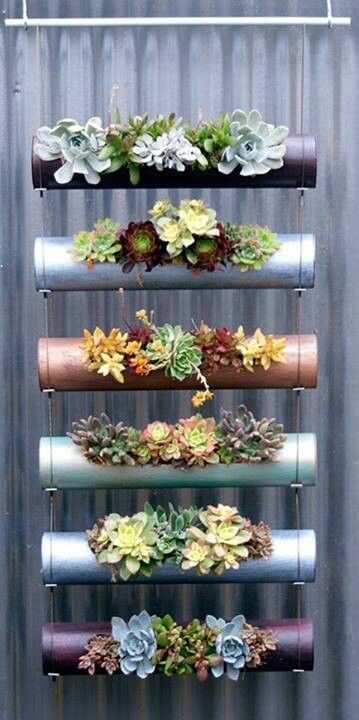 Tier Polka-Dot Hanging Gutter Planter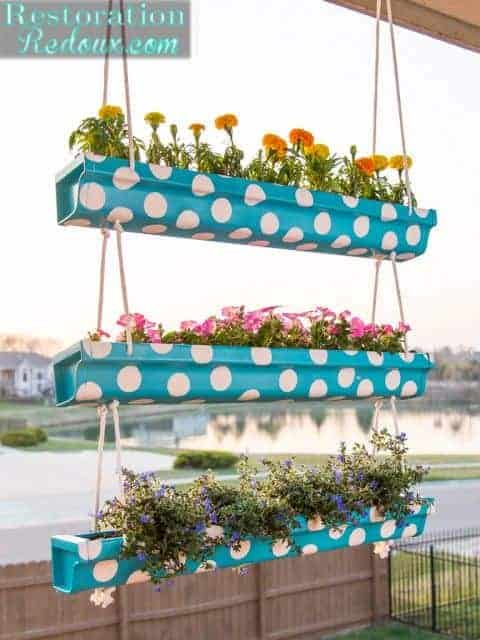 Rustic vintage gutter recycled into a flower planter
This would make a good centerpiece for an outdoor table setting.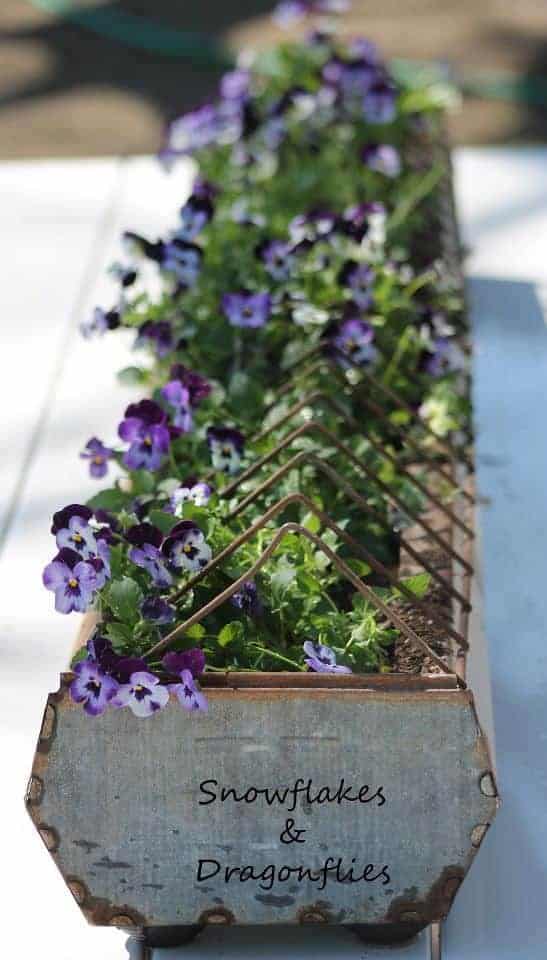 A natural gutter garden made with bamboos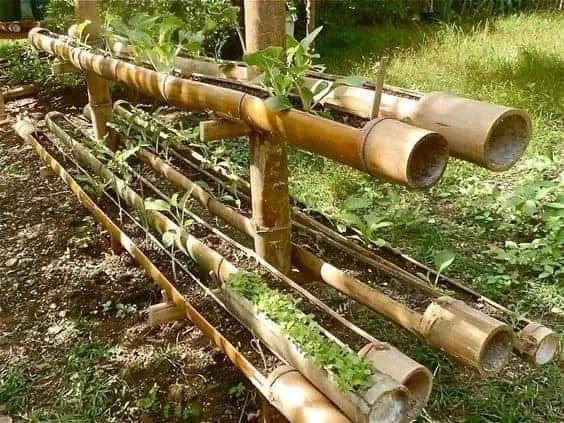 Gutters repurposed for herbs in the kitchen
Strawberry gutter garden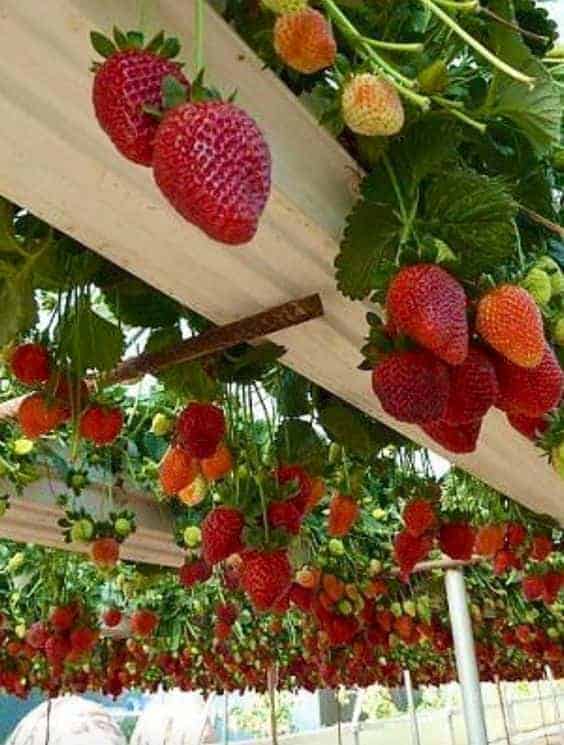 Lettuces and mixed herb gutter garden
Cost-saving PVC gutter garden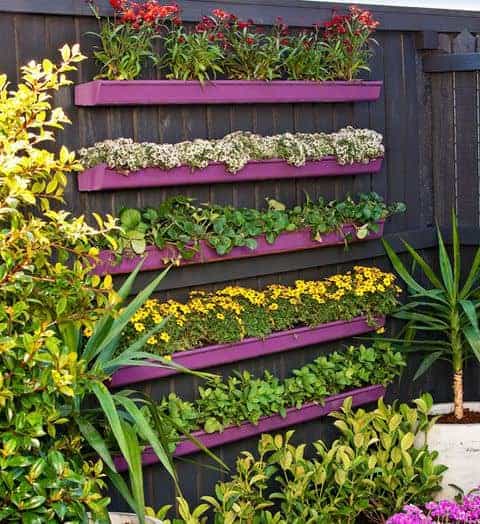 Planter plugged in gutters
A Gutter garden made on a side of a garden shed or retreat made from pallets. Awesome idea!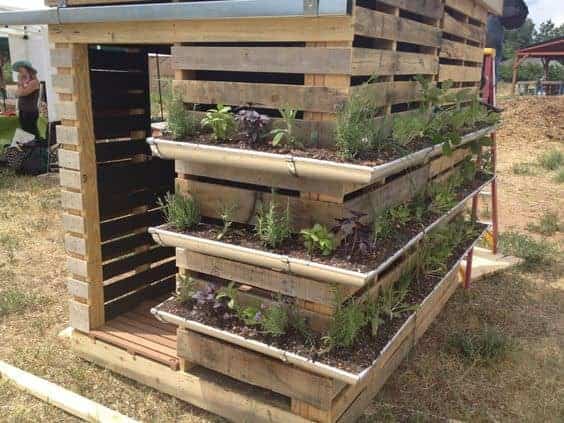 Spice up your dinners with fresh herbs! Build a simple stand to make a hanging gutter planter and fresh herb garden.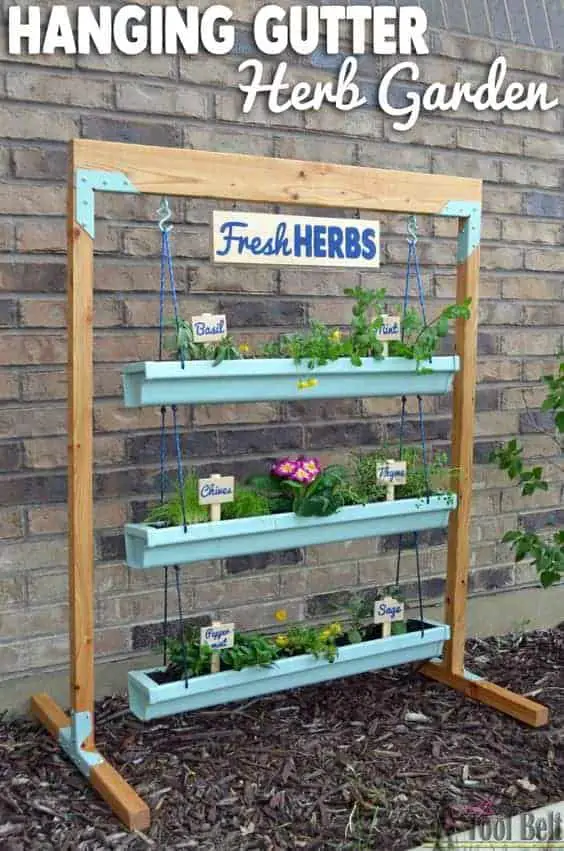 Steel cable or chain design for this gutter vertical garden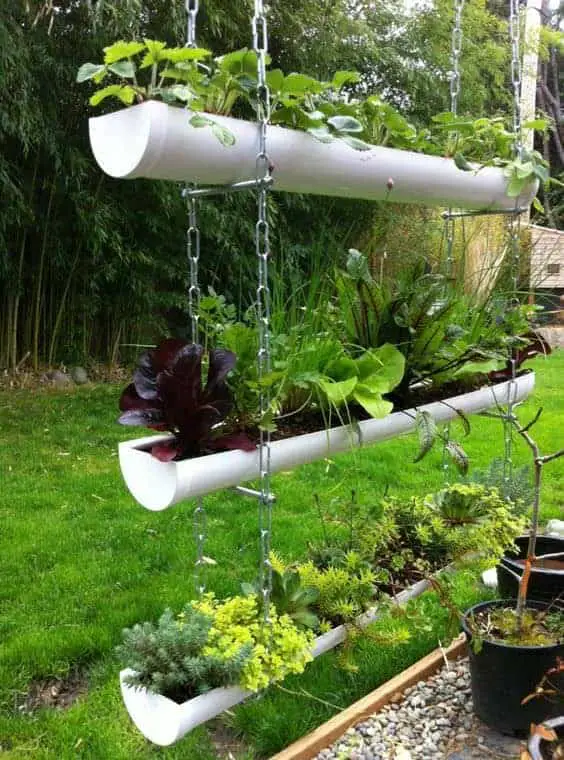 Privacy gutter garden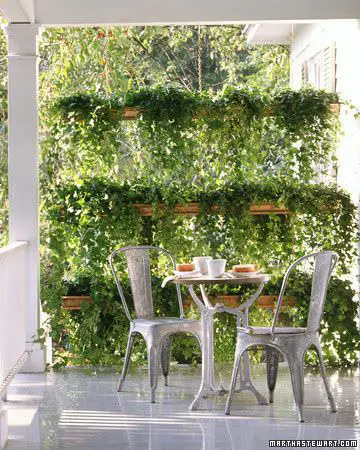 How to make a rain gutter garden in 4 steps

Make a DIY hanging gutter planter for under $20
Vertical gardens are a fun way to inject some refreshing foliage into any space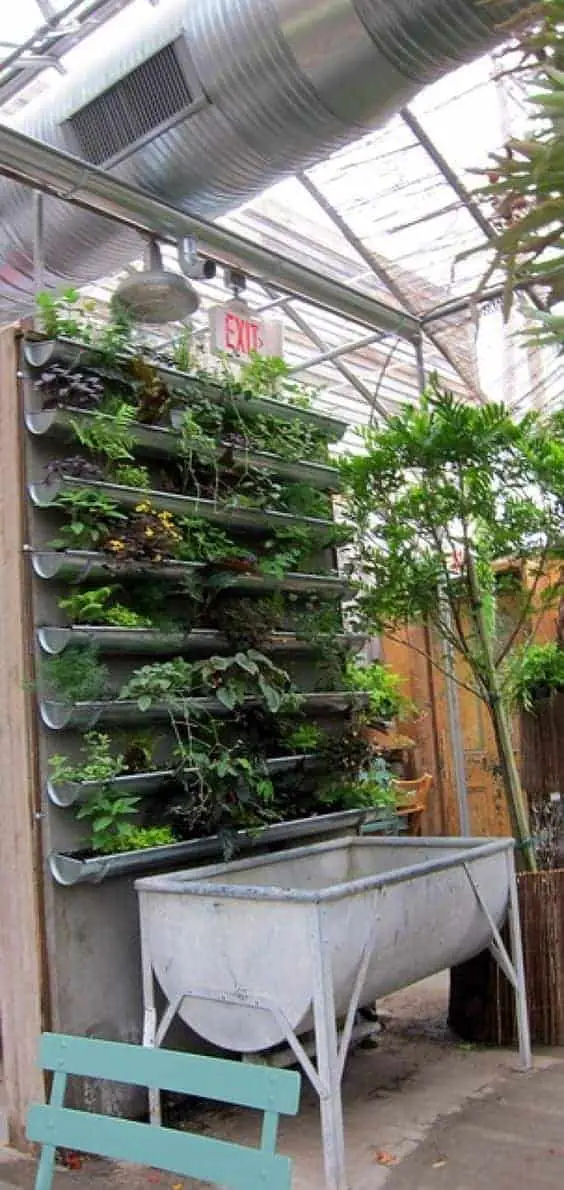 This A-frame is growing strawberries. It holds up to nine to 10-foot gutters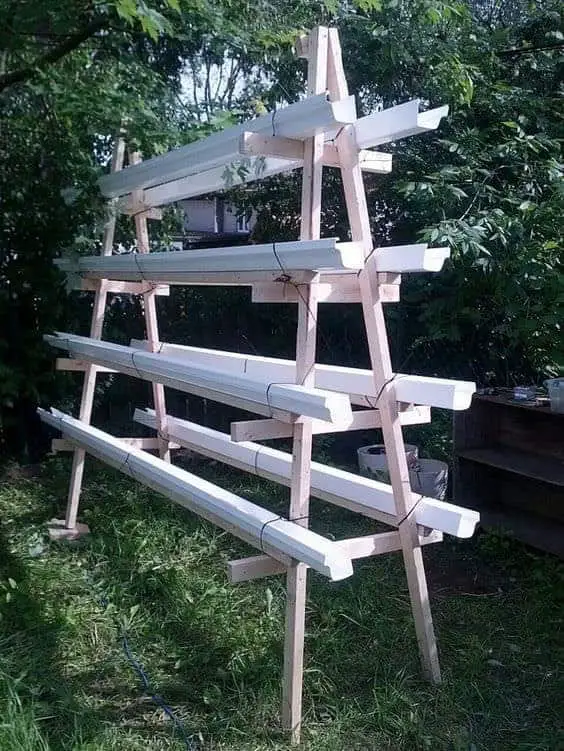 Gutter garden on a colored wood fence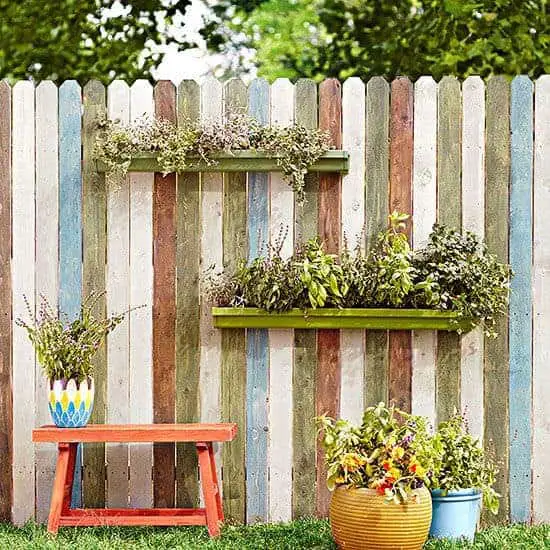 Need more ideas for your garden? Check out this post: 20 Cheap Garden Fencing Ideas