Filling your work surface with fresh herbs in pots, young shoots of salads and mini-vegetables is the new obsession growing in urban kitchens. The herb garden, deciphering a very green phenomenon.
Fruits, vegetables, aromatic plants… city dwellers can also enjoy their own plantations. It is possible to cultivate its mini herb garden inside, in its kitchen or its living room!
The simple planter of aromatic plants is outdated? The current trend is the "kitchen garden" or "herb garden": when technology and interior design meet the food garden, the result is a hi-tech kitchen garden.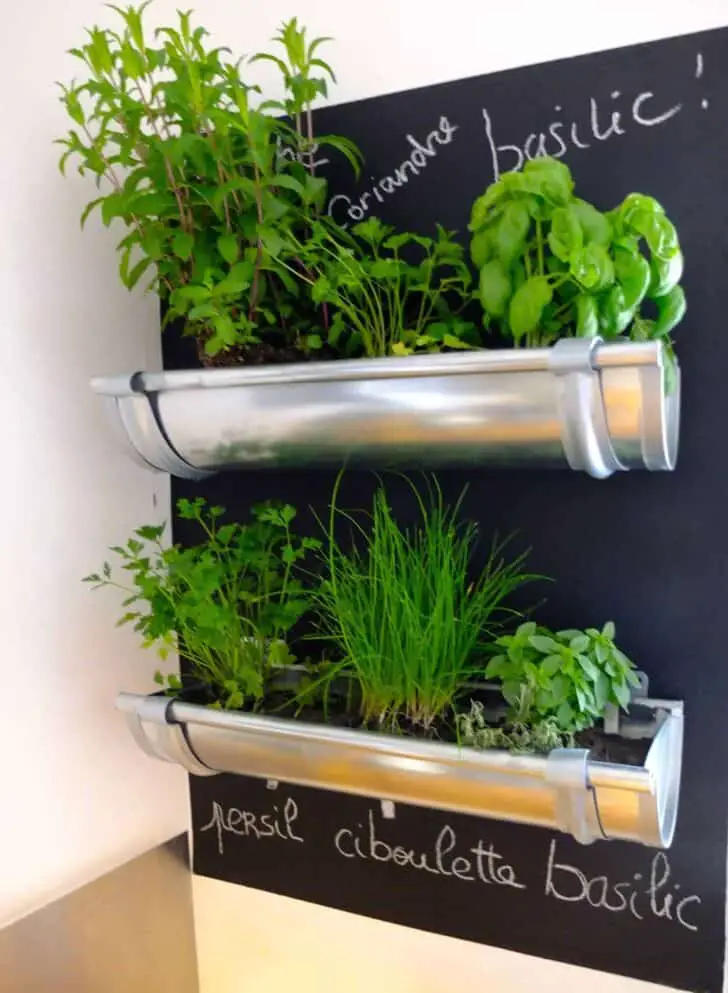 Salads and herbs that grow by themselves
Producing salads and aromatic herbs in the kitchen, even when there is not enough space, light or time to water, is now possible, and is even a very innovative concept: that of"kitchen gardening" (the brand has even been registered), i.e. the"indoor vegetable garden", or"kitchen garden".
This new trend meets several needs: produce your own food, have fresh produce at hand, on demand, grown at home, and without the use of pesticides. Indoor vegetable gardens also make it possible – especially for city dwellers who do not have a garden or balcony – to introduce plants into interior decoration and to enjoy an object that is both decorative and technological or even connected. Lovers of fresh, healthy, design, originality and even geeks without a green thumb will find what they are looking for!
Two types of indoor herb gardens
High vegetable garden: this very practical vegetable garden makes it possible to cultivate at waist height.
Square vegetable garden: ideal for indoors and small areas. You can grow salad, radishes, strawberries, tomatoes, cherries,…
Growing herbs indoor?
It is important to create favorable conditions to cultivate the plantations of your mini vegetable garden. Choose a bright room so that herbs and vegetables can grow. The location must be sunny, bright and airy.
Opt for plants that can grow in balconies or individual pots: peppers, strawberries, aromatic herbs, salads… Renounce fruit and vegetables too bulky.
The bottom of the container will be covered with clay beads to drain the water, and then with compost.
How to start your mini herb garden?
Ideal for beginner indoor gardeners, aromatic herbs, and sprouted seeds will enhance all your preparations in a healthy and tasty way.
Aromatic herbs
Herbs are doubly interesting: they require a minimum of space and require little maintenance. Moreover, they decorate many dishes: with you chives, thyme, basil, mint!
Sprouted seeds
The germinated seeds accompany bread, salads or olive oil, pancakes, pancakes, omelets, soups,… bioSnacky® seeds, of organic quality, are rich in enzymes, proteins, mineral salts, trace elements, and vitamins.
To make seeds germinate in his kitchen, it is enough of a germoir, seeds, light (indirect), air and water. You can start with alfalfa, radishes or mung beans, which are easy to sprout. You will find here the guide to use your germoir and to make germinate your seeds.
The nice recycling gutter garden project, some gutters have been recycled into planters, the perfect hanging herb garden for your kitchen!