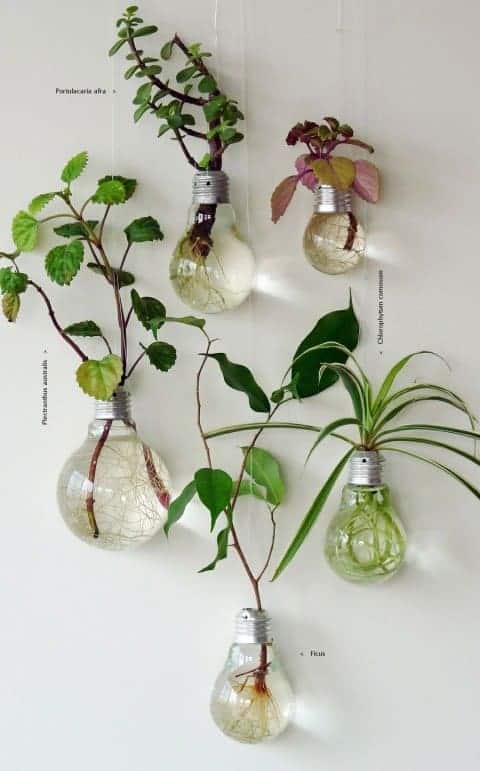 It looks a little bit like Guerrilla gardening ! Lovely way to repurpose lightbulbs. Many plants can adapt to this kind of culture. Following the links, you'll get the varieties that can easily grow roots.
How useful was this post?
Click on a star to rate it!
Average rating / 5. Vote count:
No votes so far! Be the first to rate this post.
We are sorry that this post was not useful for you!
Let us improve this post!
Thanks for your feedback!