A mosaic board done with half-teacups and coffee mugs to plant succulents and/or herbs! A nice and unique garden!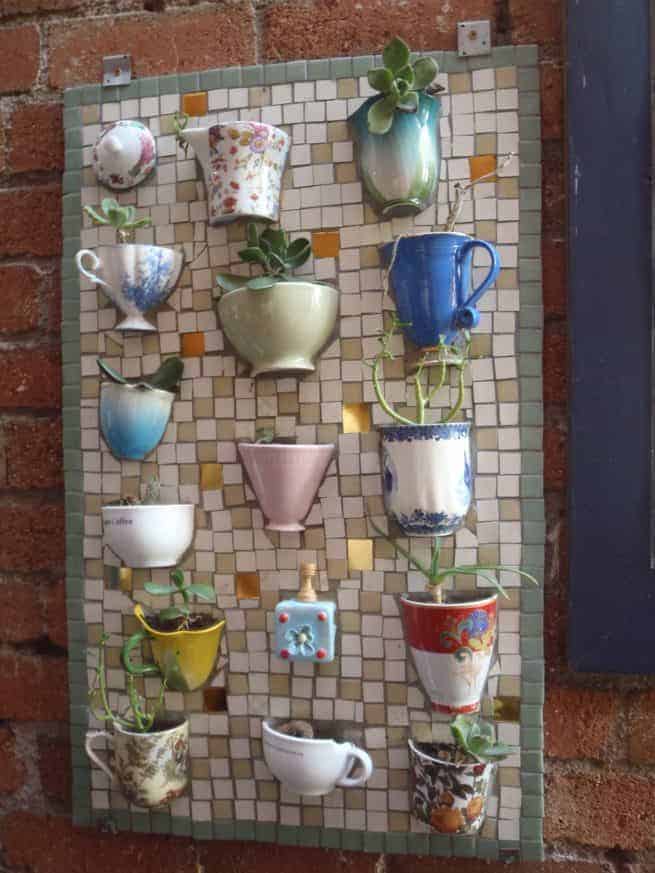 ++ More informatio at DALL'AUSTRALIA CON AMORE !
How useful was this post?
Click on a star to rate it!
Average rating 3.8 / 5. Vote count: 9
We are sorry that this post was not useful for you!
Let us improve this post!
Thanks for your feedback!