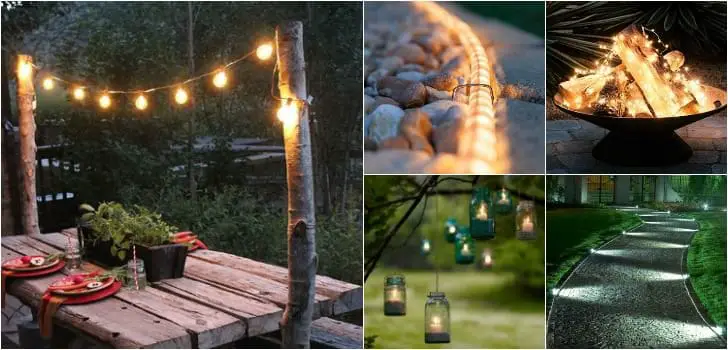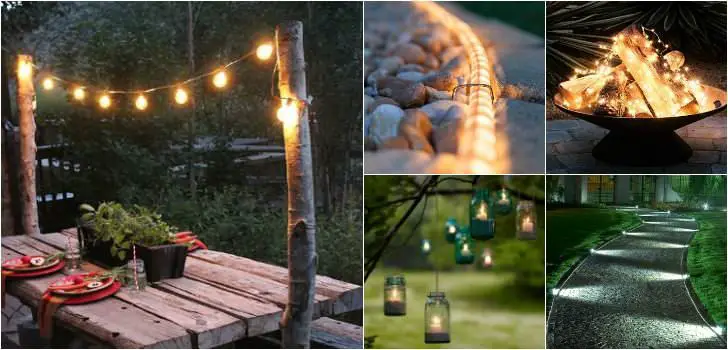 1 – Fire Pit Wood LED Lighting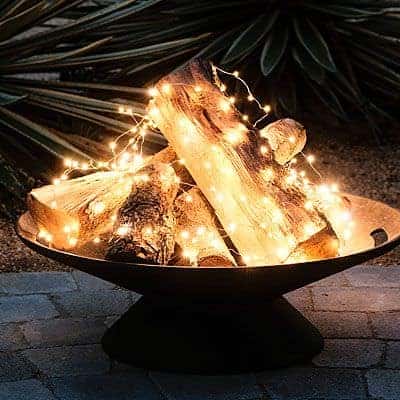 Brilliant ways to amp up your yard or porch for the holidays with a fire pit! If you need a rack: Easy Outdoor DIY Firewood Rack from Cinder Blocks
2 – Rope Lights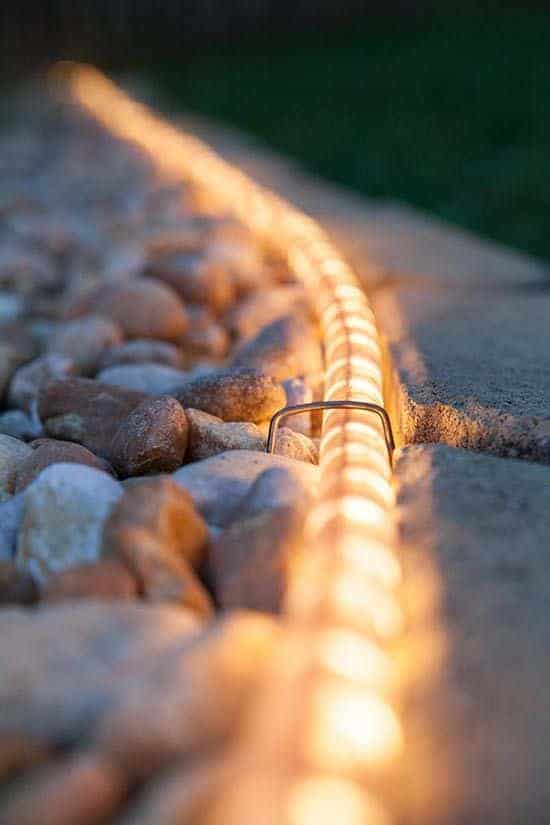 Outdoor spaces lacking in luster? You won't believe the transformation rope lights can make to your backyard, dec, and walkways!
3 – Unique DIY String Light Poles with Concrete Bases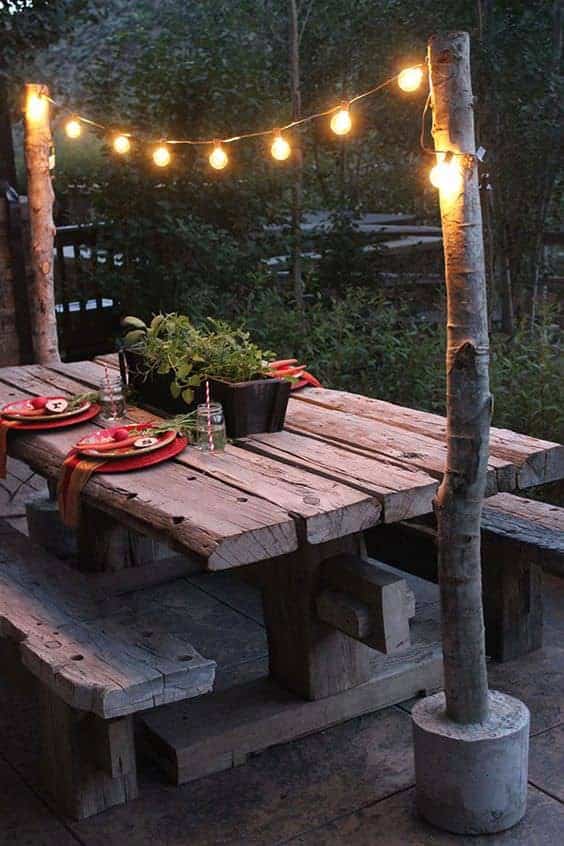 These DIY string light poles are extra sturdy and look unlike any other string light poles we've seen.
4 – Romantic Wood Outdoor Candles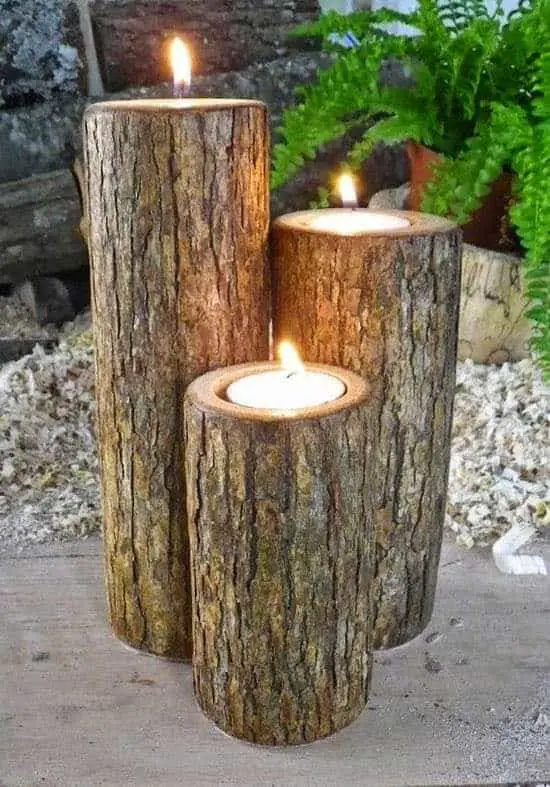 Outdoor Lights look romantic and spectacular at night, decorating yards for a perfect summer party. More ideas here: 15 DIY Wood Log Ideas for Your Garden
5 – Whiskey Bottles Pulley Pendant Lighting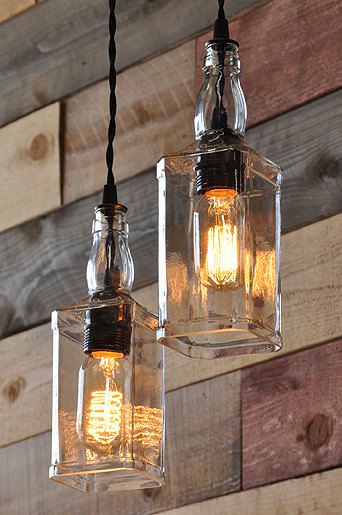 This Whiskey Bottle pulley pendant lamp can be made with any two bottles of your choice, whether they be wine bottles or liquor bottles like Whiskey/Whisky/Scotch one (any brands, Scottish or Irish).
6 – Lighting Ideas for an Outdoor Wedding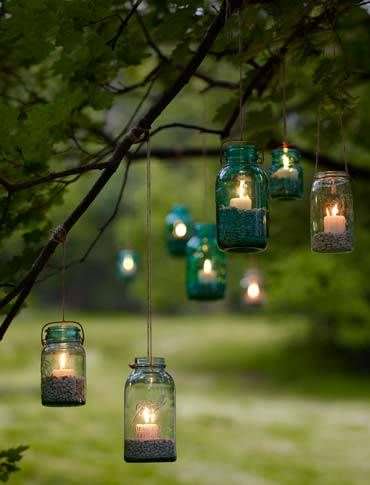 7 – DIY Dried up Stream Beds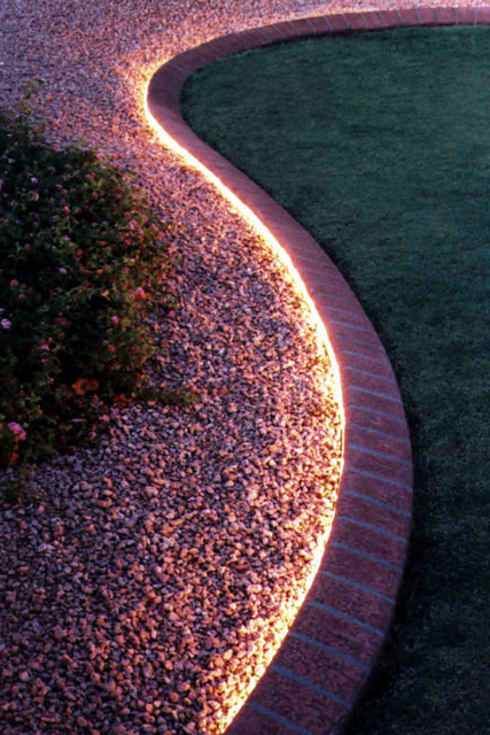 Use rope lighting to line your garden.
8 – Led Walkway Lighting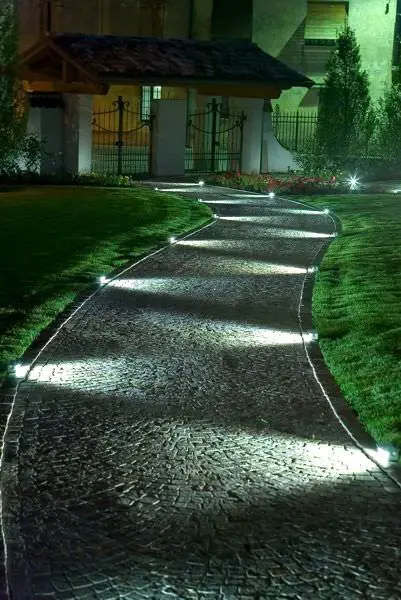 Create lovely patterns in your garden at night with light like this using Led walkway lighting.
9 – Rustic Lanterns Lighting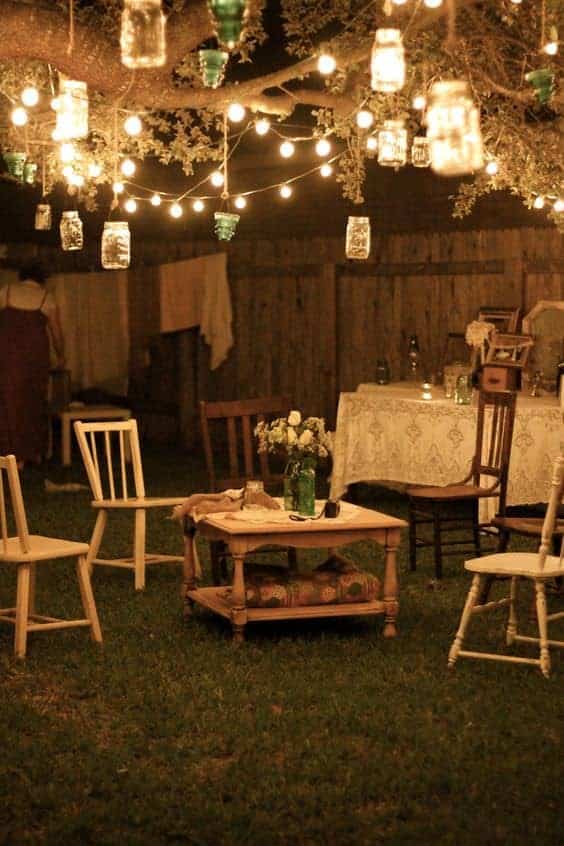 Garden party at night; lanterns hang from tree branches, and rustic furniture with flowers and lace tablecloths give a charming and relaxed feel.
10 – Vintage Outdoor Fan Lamp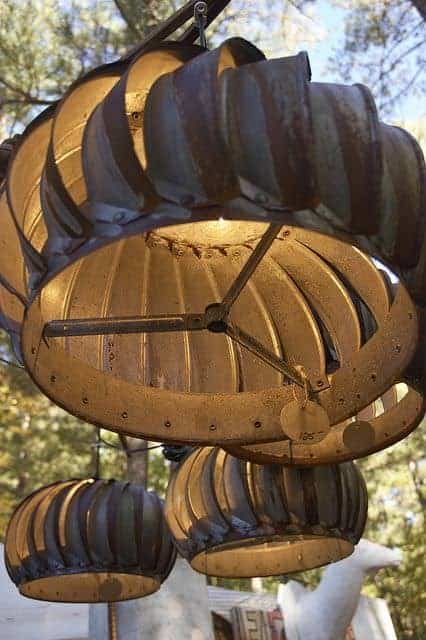 Nice lamp made with industrial recycled fans.
Finish! If you want more ideas, have a look at this post from our friends at iDLights.com
Updated on 2022-05-16 - Images from Amazon API. Logos are trademarks of Amazon.com, Inc. or its affiliates.