Great book with step-by-step instructions to build your own vertical pallet garden.
Groundbreaking Food Gardens (Storey Publishing, 2014) by Niki Jabbour is a stellar collection of unique food garden plans from some of the best gardeners and designers in North America. Choose from 73 plans, each with its own theme and detailed illustration. In this excerpt, learn how to construct a kitchen garden from used pallets that won't take up much space.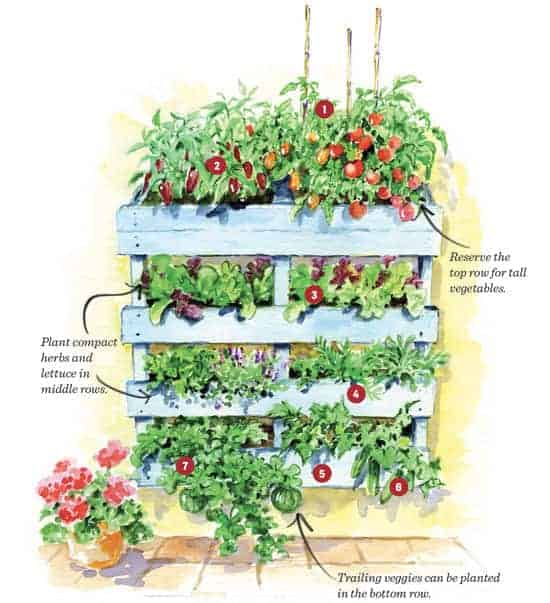 Materials
• 1 untreated shipping pallet, hosed clean
• 4 mounting L-brackets, one for each corner of the pallet
• Weather-resistant screws
• Roofing nails or staples
• Landscape (weed barrier) fabric
• Plastic sheet or other waterproofing material (optional)
• Thin plywood, cut to the size of the pallet
• Potting soil
• Plants
Tools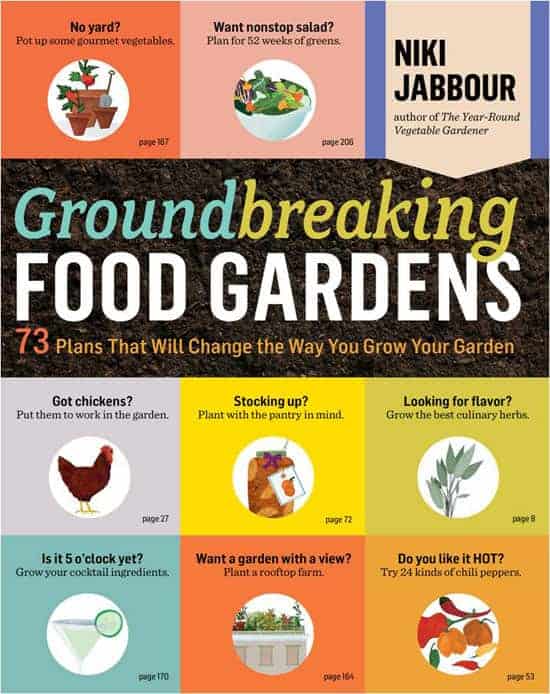 • Hammer or staple gun
• Drill
• Level
• Eye protection (always a good idea when working with tools)

We are sorry that this post was not useful for you!
Let us improve this post!
Tell us how we can improve this post?