Do you have a messy garage? Do you need some clever storage ideas for storing your garden tools without spending a fortune? Make your own DIY Garden Tool Storage Rack!
Now you're in the mood to get everything organized before winter in order to find your tools back in springtime? Here below are easy garden tools storage organizations you can make. This not only keeps them organized and out of the way, but it also allows easy access to the tools when needed.
When the sunny days come back, we can not wait to get back to gardening. Nature awakens and with it, the garden is reborn from its lethargy of winter… A multitude of things is to make and remake every year for the garden looks its best at the most beautiful in the summer. And for this, we must be ready to draw: shovel, rake, hoe, shears, and other garden tools essential for working the land and beautify green spaces.
It's not enough to have the right tools, we also anticipate where and how to store them effectively so that they are more accessible and less cumbersome possible. So some clever storage ideas for storing your garden tools without spending a fortune. A number of found objects you can use to create solid storage platforms and practices that will make your daily life.
A pallet storage as a garden tool storage rack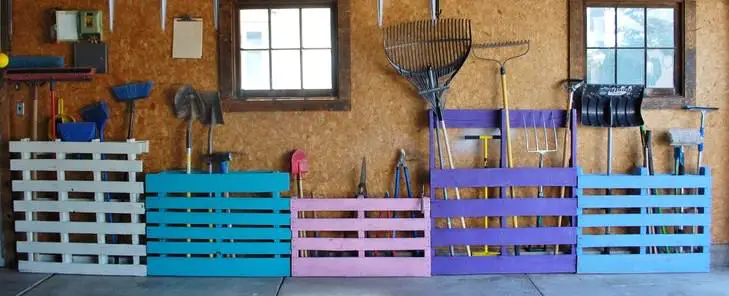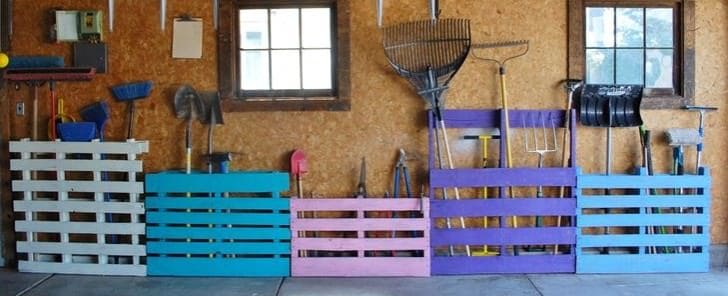 You like them already greatly diverted furniture trend for our interiors, find them transformed into tool holders for equipment of our gardens. Laid on the ground or suspended, pallets really all good! Have a look here: 25 Ideas to Recycle Pallets in Kids Pallet Playhouses, Huts or Cabins
A tool holder to adopt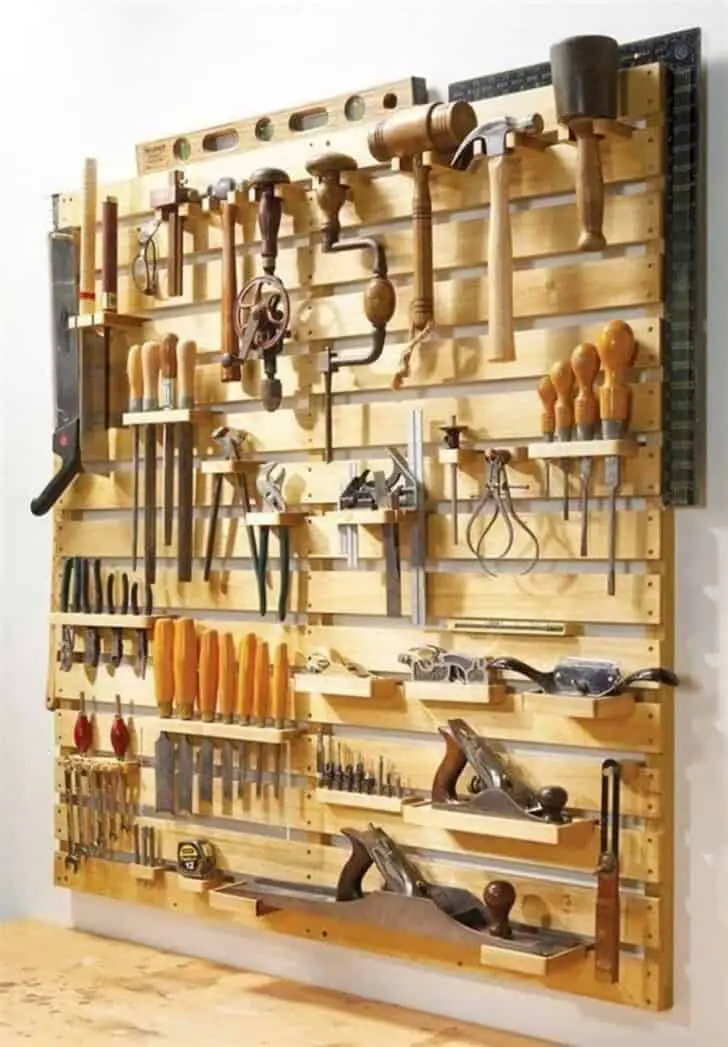 Special mention for this tool holders! His most? It takes into account the specificity of each tool by adapting the structure to the specific characteristics of each.
Zombies garden tool storage rack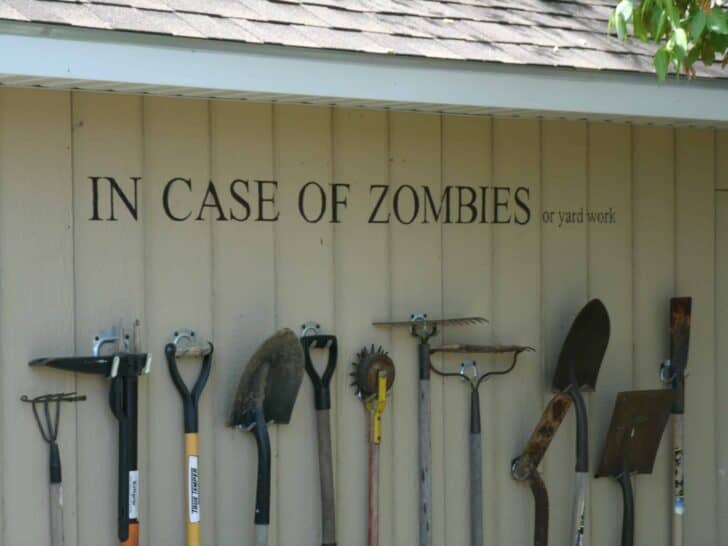 We never know what's happening and should always be prepared ! :)
PVC wall cupboards garden tool storage rack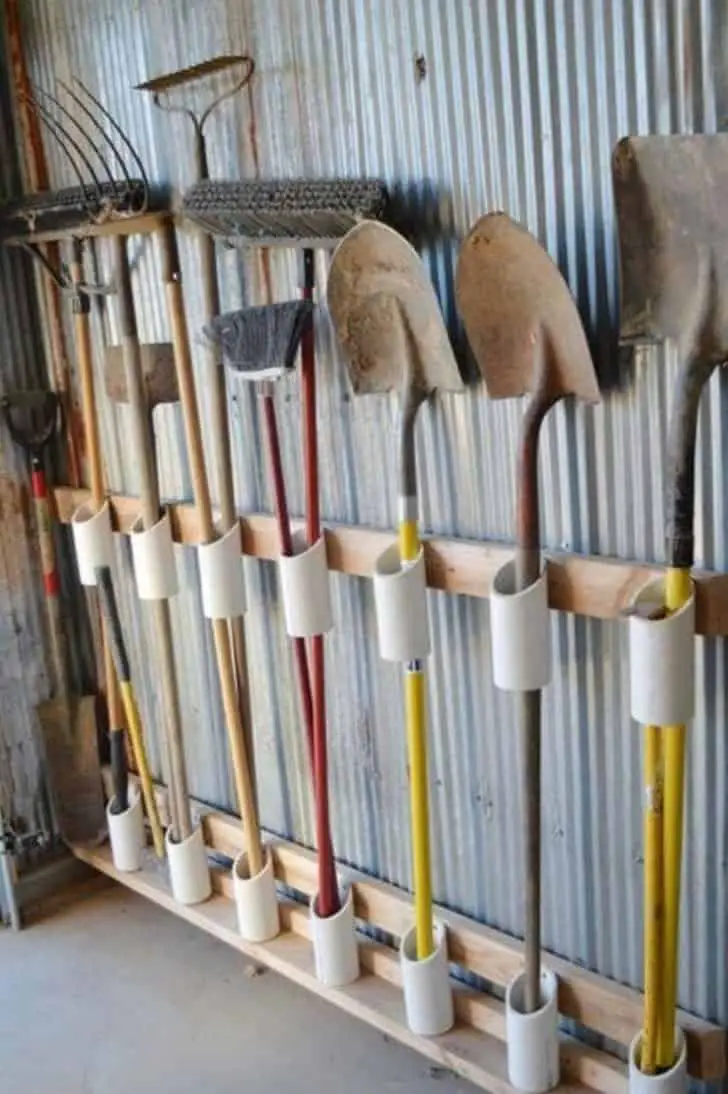 How about finding the shovel you need, right now? There is a solution! Make this clever storage. Necessary tools: PVC pipes and wooden boards.
A robust garden tool rack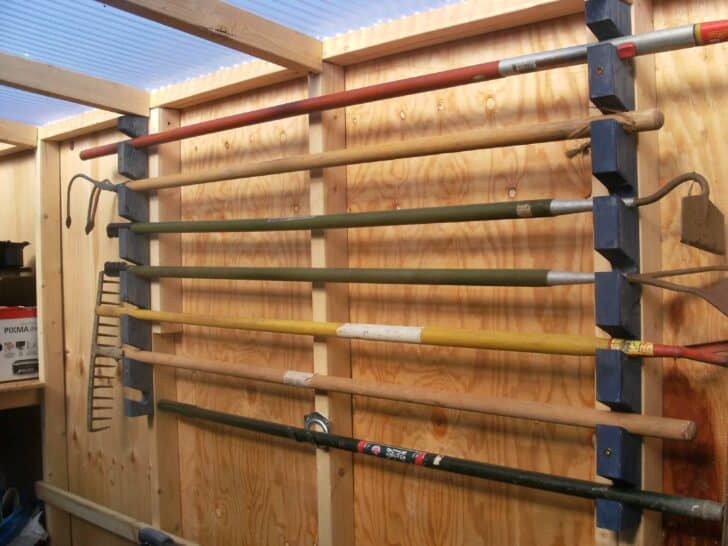 The rack was made from the offcuts from the framework of the shed, a standard stud work timber. And, if you are handy, you probably have some remaining wooden planks, so why not just use them to make you a custom range-tools.
Recycled rake tool storage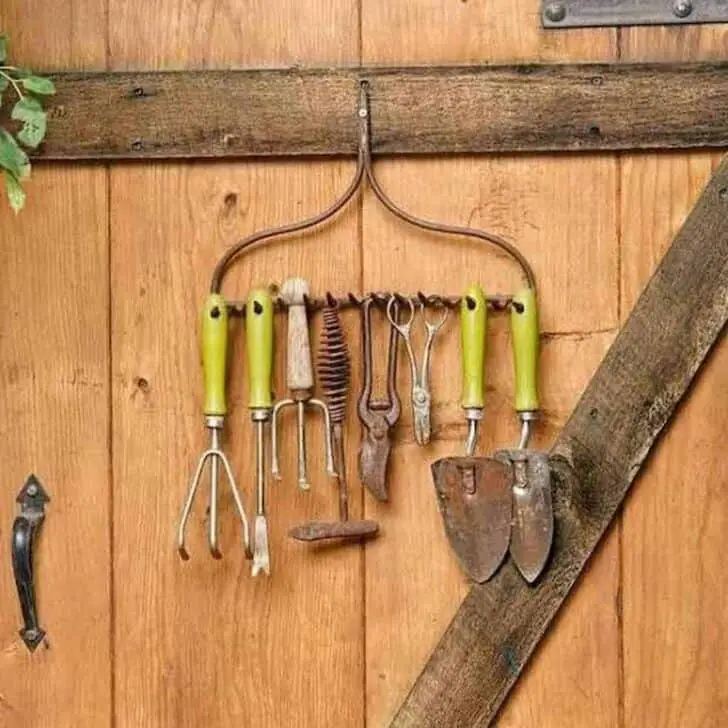 Recycle an old rake wall storage for its gardening tools, here's a good idea! A winning trick to appropriate urgently!
Recycled Coat Hangers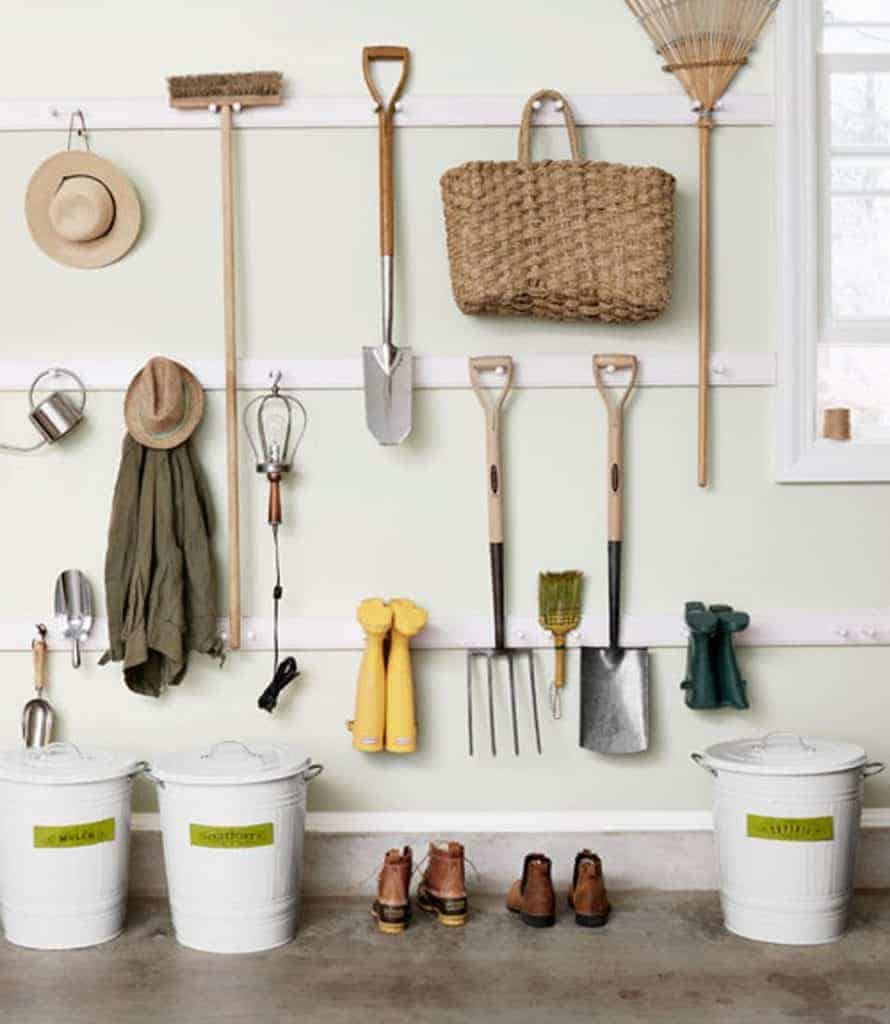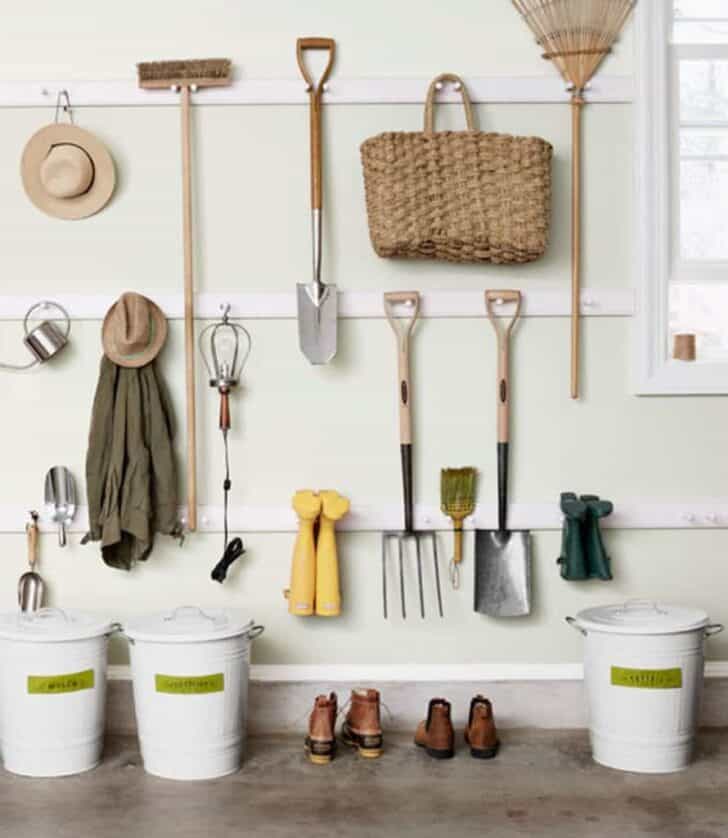 A shelf revisited garden tool storage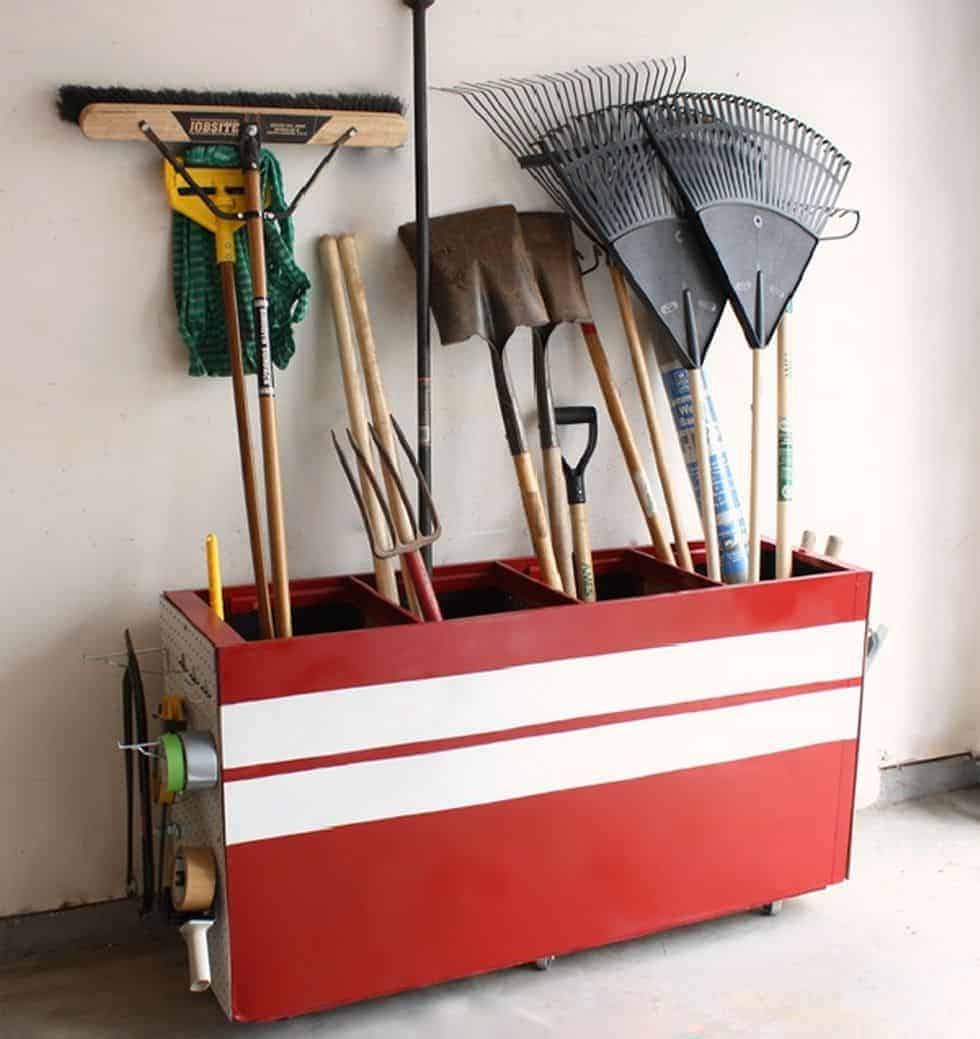 Did you know that your shelves could be transformed into practical storage for your tools? The solution: install your furniture to the ground and remove the drawers. Malin right?
A green storage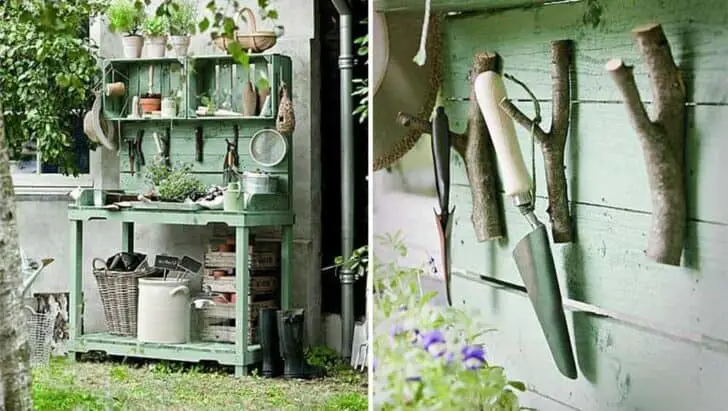 Wood pieces could easily become storage units for our garden tools. Well hung, we find them in a snap. Could be an inspiration for a mud kitchen too…
A handy door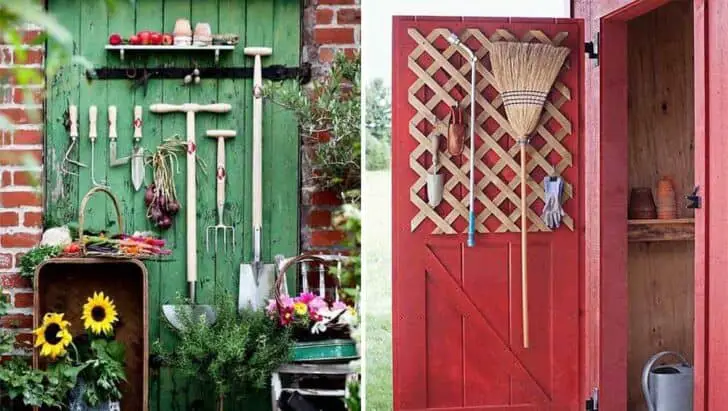 The solution for accessible tools and tidy: fix easily on a door. Good idea: add shelves, screws or hooks for convenience.
Use a pegboard
By installing a perforated sheet metal panel on a wall of your garage or garden shed, you will multiply in a jiffy storage space for your tools. space saving guaranteed!
Rotating Tool Stand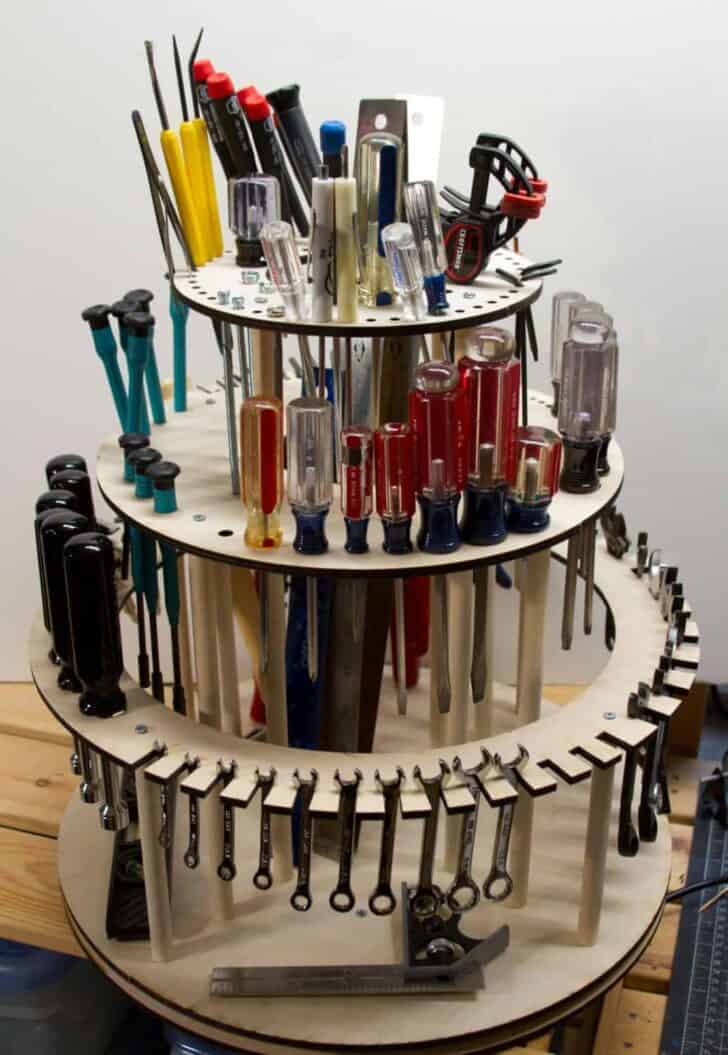 And if you also need a firewood rack, it is here: Easy Outdoor DIY Firewood Rack from Cinder Blocks
Updated on 2023-11-27 - Images from Amazon API. Logos are trademarks of Amazon.com, Inc. or its affiliates. 1001Gardens is a participant in the Amazon Services LLC Associates Program, an affiliate advertising program designed to provide a means for sites to earn advertising fees by advertising and linking to Amazon.com.