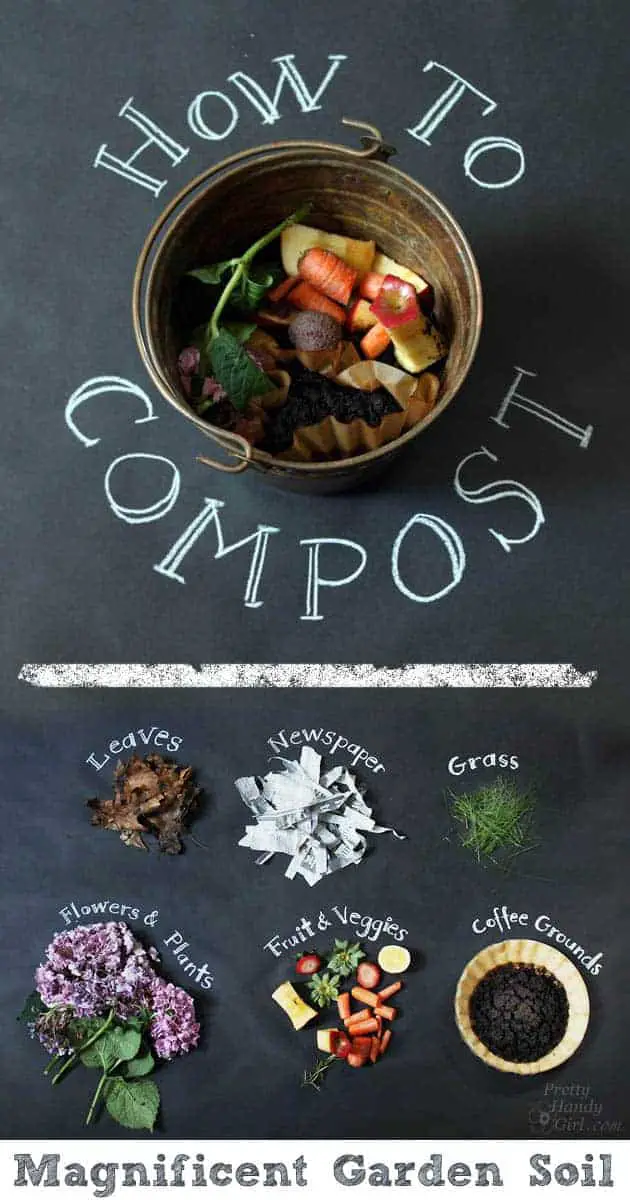 Time or money invested in your garden's soil always brings the best returns: healthy, vigorous plants and great harvests. And when you keep yard waste and kitchen scraps from the landfill you're doubly rewarded. You can buy ready-made, organic compost to get a jump start. But it's easy and inexpensive to make your own with the right materials and proper equipment.
Pretty Handy Girl made a perfect guide for beginners.
So what can be composted? Only raw fruits and veggies (and eggshell) kitchen scraps. Here is the basic list:
Kitchen scraps

raw fruits
vegetables
eggshells

Coffee grounds and the filter
Newspapers, non-glossy cardboard, paper towels
Leaves (brown for carbon and green for nitrogen-rich)
Grass clippings
Plant and Flower clippings
Yard waste
What can't be composted?
Meats
Dairy products
Processed foods
Plastic
Man-made substances
Metals
Of course, we suggest you build the perfect compost bin from pallets. Now you can start to get a beautiful garden soil next spring: