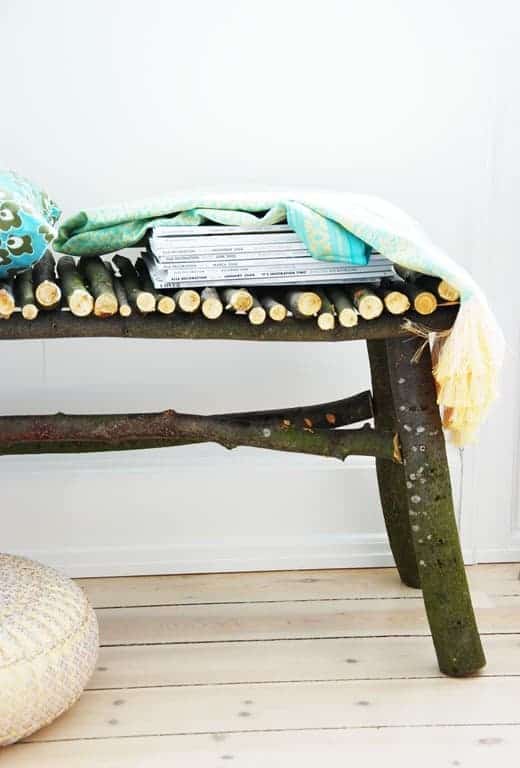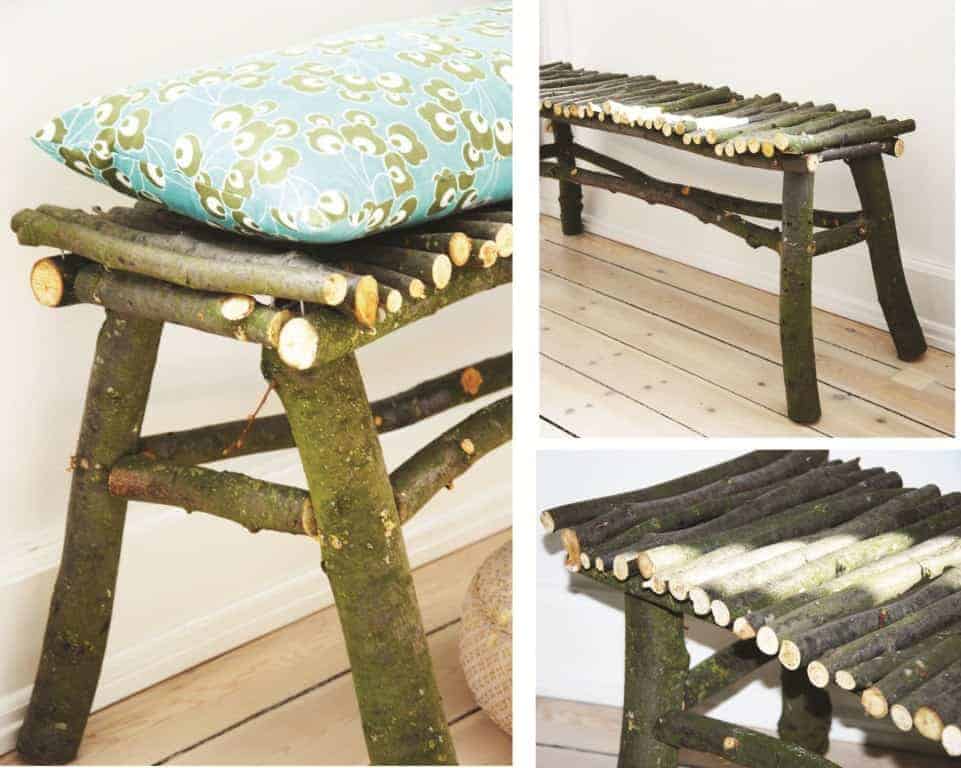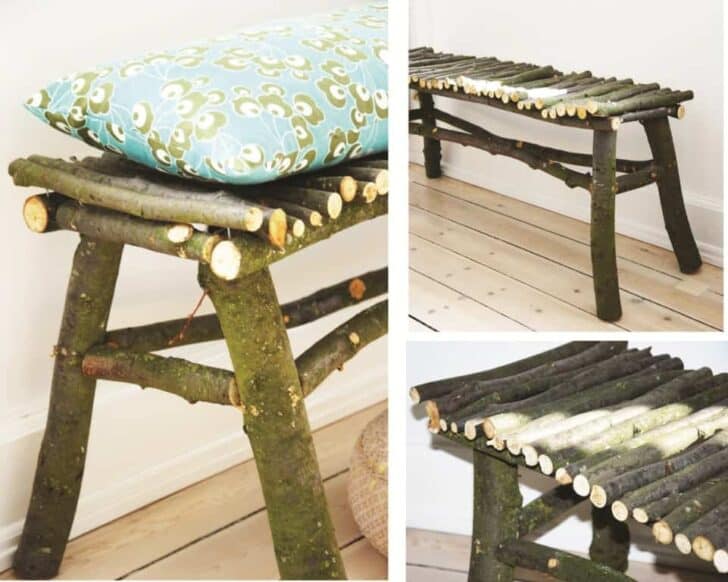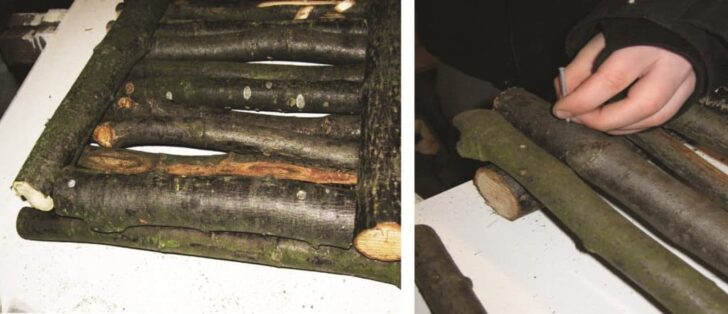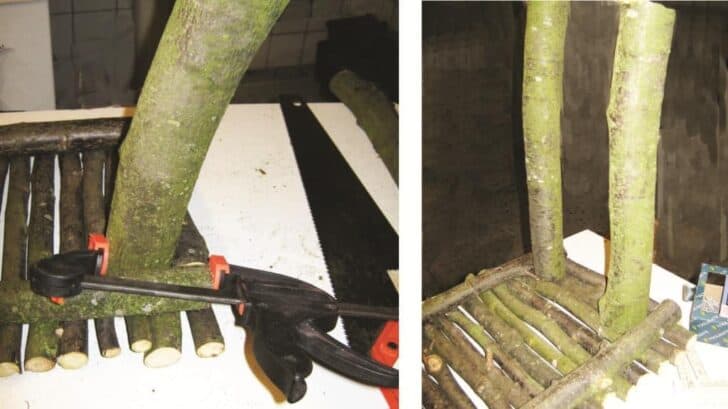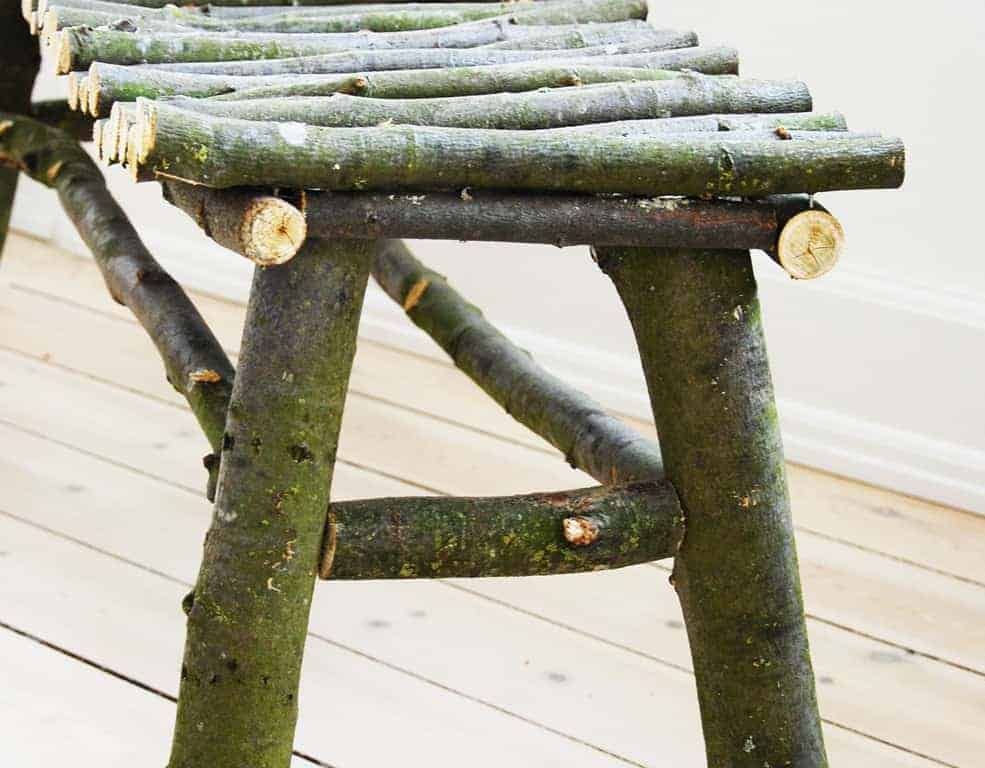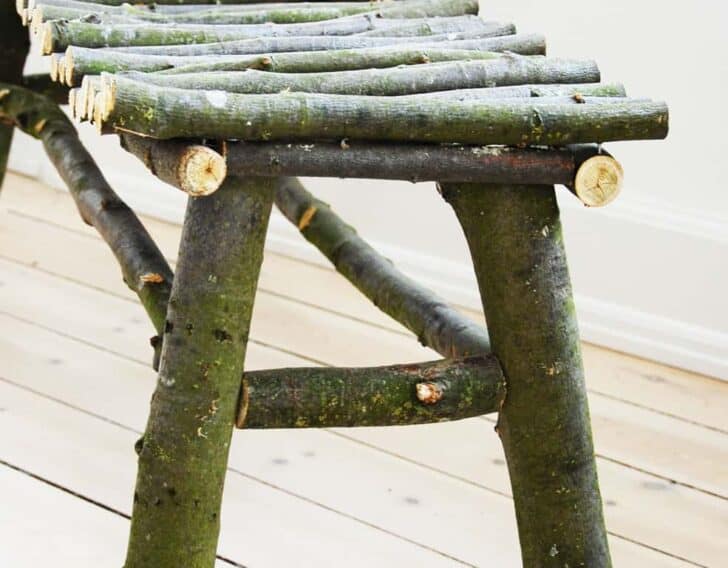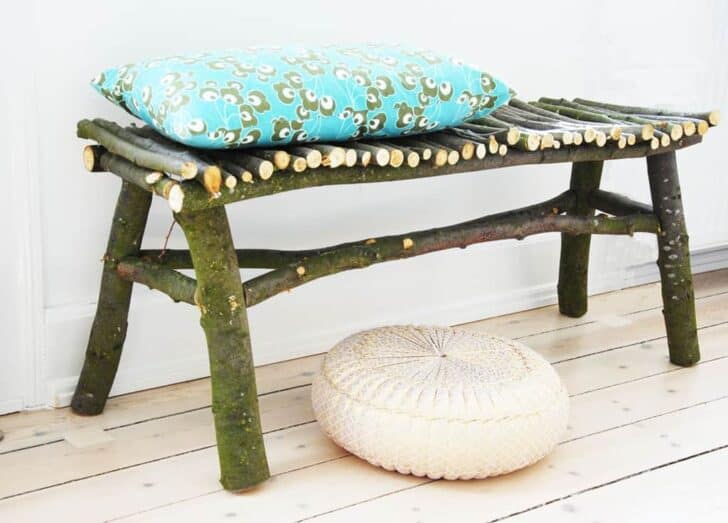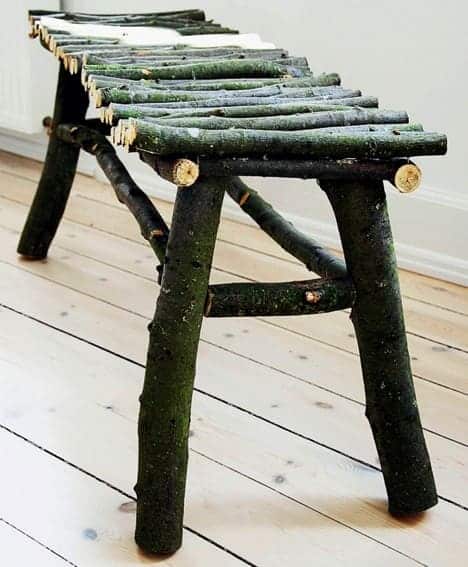 What you'll need to make your wooden bench:
A pile of branches in different thicknesses. In this case it's basswood, but it could be beautiful with birch as well.
Saw
Ruler
Hammer
Nails
Screws
Directions:
Make the frame with 4cm diameter branches. Dimensions of the frame are 110x40cm
Nail smaller branches (1,5-3cm) in width and around 45-50cm long
Saw on the edge to level everything
Cut 4 legs on bigger branches (8cm diameter and 50 cm height)
Screw the legs in the corner of the frame
Cut new 4cm diameter branches and screw them  (15-20cm under the frame) to strenghen the legs
Now you can enjoy you new garden bench!