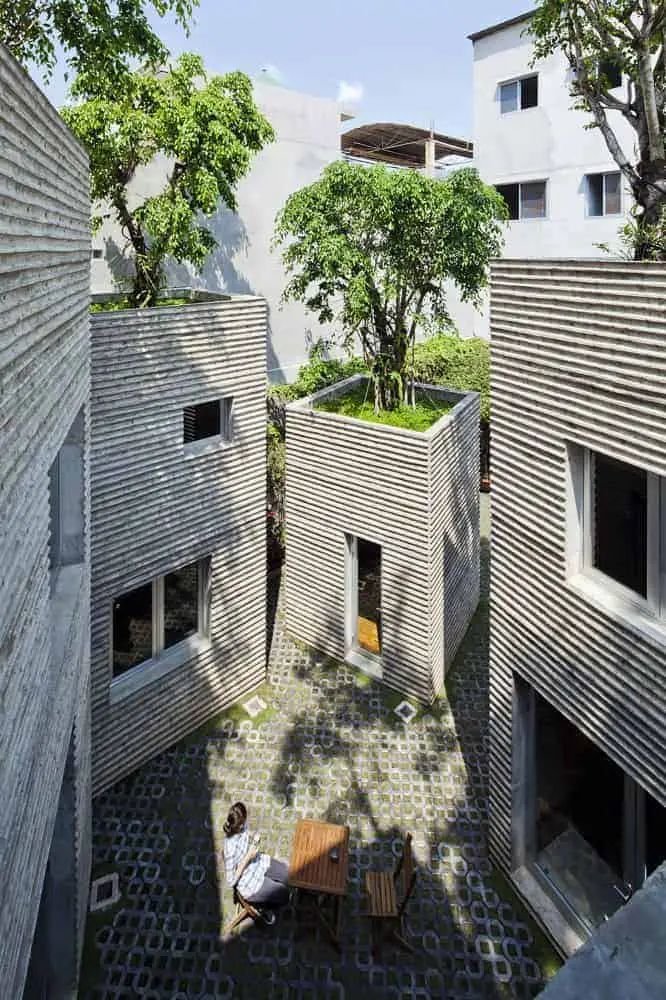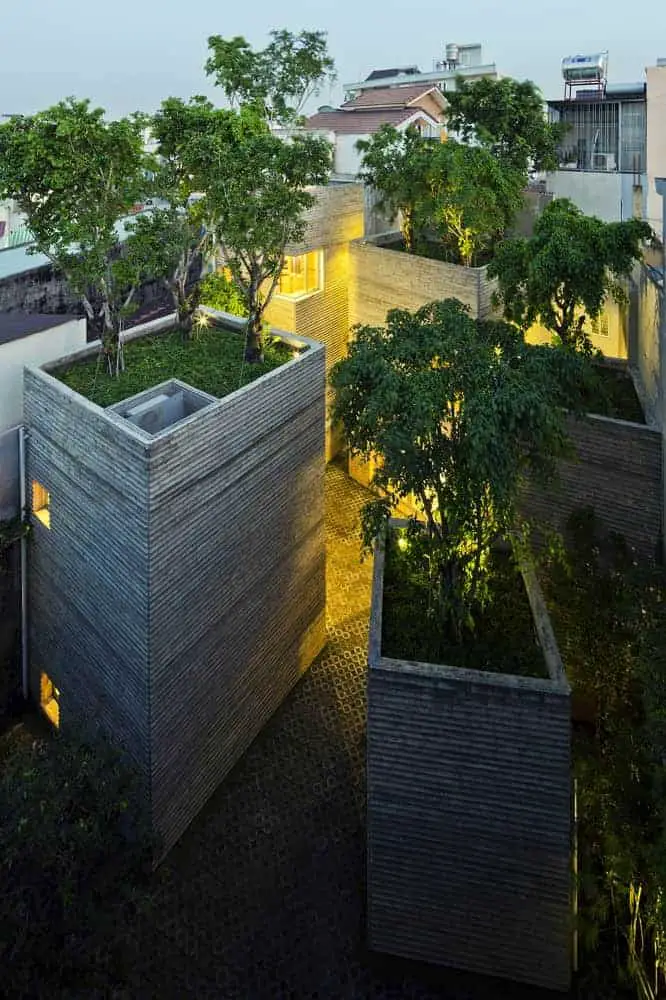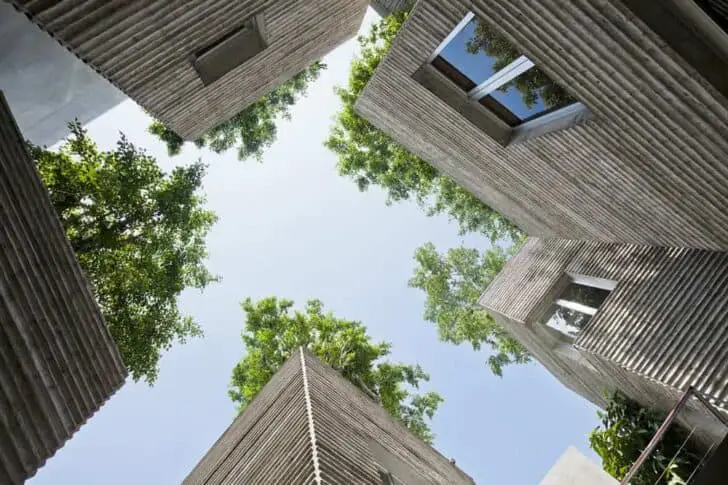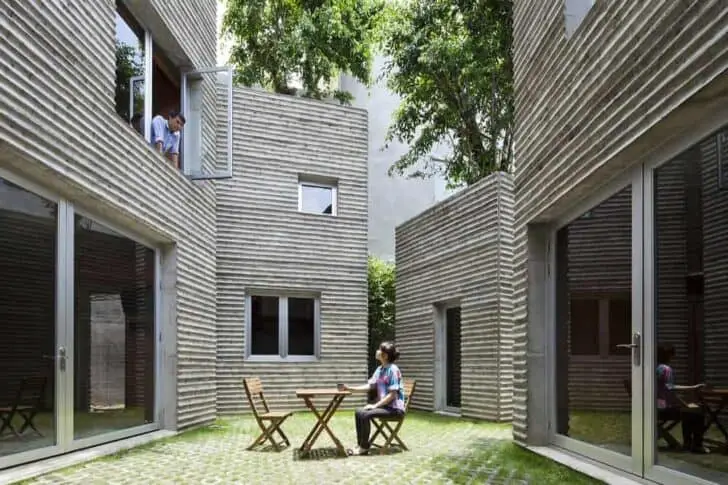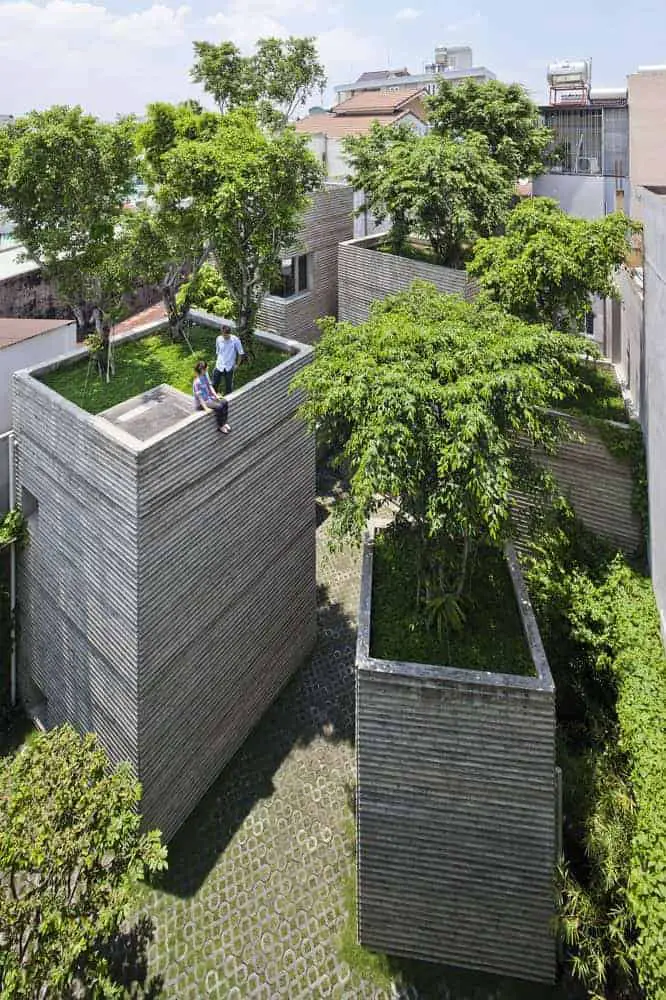 Under rapid urbanization, cities in Vietnam have diverged far away from their origins as rampant tropical forests. In Ho Chi Minh City, as an example, only 0.25% area of the entire city is covered by greenery.
"House for Trees", a prototypical house within a tight budget of 155,000 USD, is an effort to change this situation. The aim of the project is to return green space into the city, accommodating high-density dwelling with big tropical beautiful trees. Five concrete boxes, each houses a different program, are designed as "pots" to plant trees on their tops.
We are sorry that this post was not useful for you!
Let us improve this post!
Tell us how we can improve this post?