It's not just your home that could do with a declutter. If your garden looks like it's seen better days, there are tons of ways in which you can make it look more visually appealing. If you put in the hard work now, you can spend plenty of time in your garden enjoying the sun. Here are ten cheap ways in which you can spruce up your garden.
Add Some Color
If your garden is looking a bit dull, there are plenty of things that you can do to inject some color. For example, you can purchase a colorful wooden planter that you can place on your patio, or if you have any old plant plots, why not give them a makeover and paint them? It's best to stick with brighter, bolder colors or summer pastels to make them stand out for all the right reasons.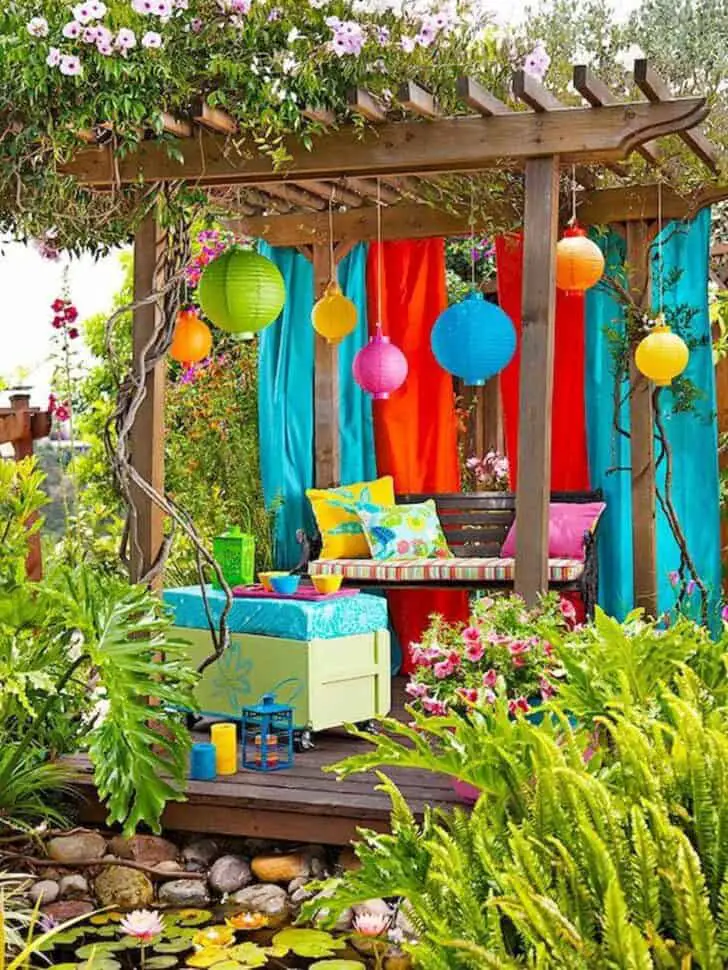 Maintain Your Lawn
It's important to maintain your lawn throughout the year. It's recommended to fertilize your lawn a couple of times a year, however, the amount of time it will take will depend on how big your garden is. On average, it should only take you a couple of hours to complete. Using fertilizer can help make your grass look healthier, as well as preventing weeds which will ensure your lawn is more resistant and long-lasting to foot 'traffic', pests, and pets. Be sure to visit your local DIY store or supermarket where you can find reasonably priced fertilizer. If you want to make your garden look more inviting, make sure to take care of it!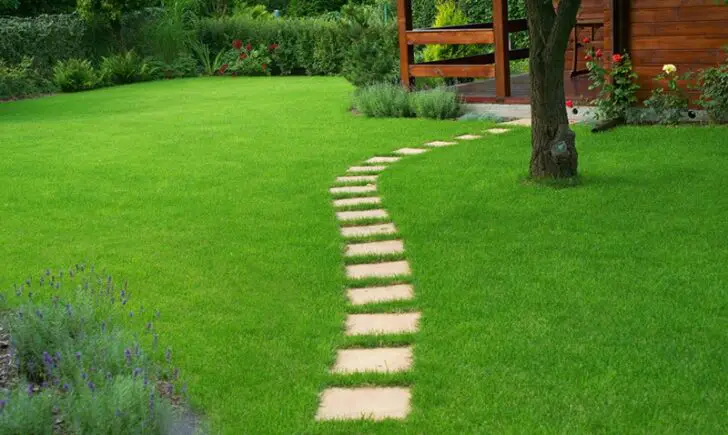 Source Freebies
No one is saying you need to splash out on fancy equipment to spruce up your garden. If you're on a budget, there are plenty of websites such as Freecycle where you can find some fantastic free items that can transform your garden for the better. eBay is another good website to use if you're wanting discounted items. You may even get lucky and find expensive items like a strimmer for next to nothing.
Read: 30 Best Water Games for Kids & Adults
Bring the Light In
Adding some lighting to your garden can bring out the character of your garden, enabling you to sit out and enjoy the warmer nights. However, with so much choice available, it can be hard to know where to start. Whether you want to purchase solar-powered lights or battery-operated lamps, the possibilities are endless. But if you're wanting to save some cash (as well as doing your bit for the environment), it's best to stick with solar-powered lighting.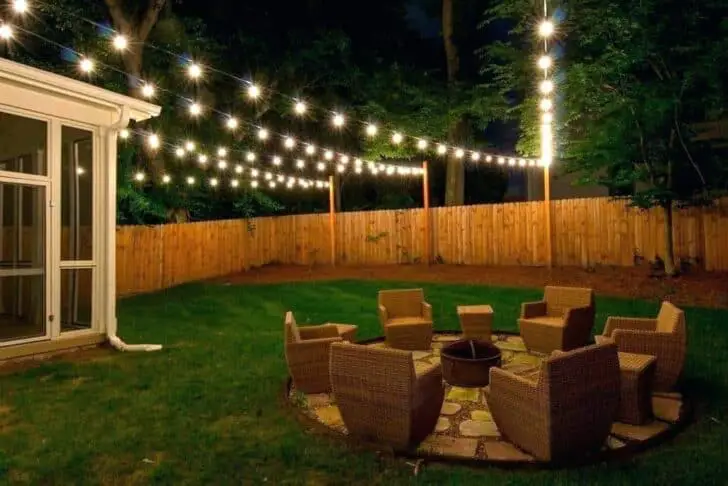 Read: 10 Outdoor Lighting Ideas for Your Garden Landscape
Add a Water Feature
Adding a water feature can be another great way to spruce up your garden. If you're looking for something subtle, why not purchase a bird bath? Not only will it look visually pleasing, but it will also attract all sorts of birds to your garden which can be perfect if you have children as they will enjoy keeping a lookout for the birds as they flock to your garden. There are plenty of things that you can do to attract more wildlife to your garden.
Paint Your Fence
If your fence looks like it's seen better days, it may be time to add a lick of paint to brighten it up. An old and crumbling fence can make your garden look withered, so giving it some TLC can make all the difference. To start, you will need to sand the fence down and apply primer or an undercoat before you can add a lick of paint. Instead of opting for white or brown, why not check out your local DIY store where you can find a range of colors to give your garden a quirky and colorful feel?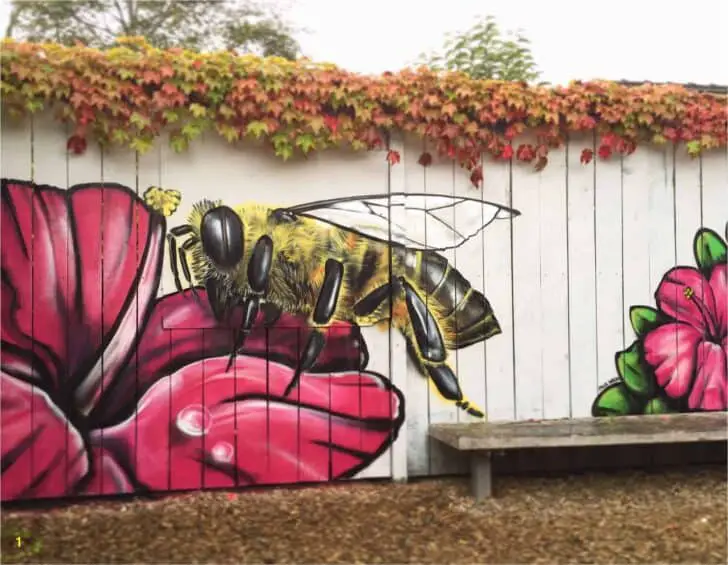 Read: 20 Cheap Garden Fencing Ideas
Accessorise
Just like you would add some colorful cushions to your living room, or new towels in your bathroom, your garden can benefit from a range of accessories to really bring it to life. Simple things like adding a barbecue set or a vintage-style watering can be all it takes to give you're a garden a more welcoming and homely feel. If you have any outdoor metal decorations, why not give them a fresh coat of paint to liven them up?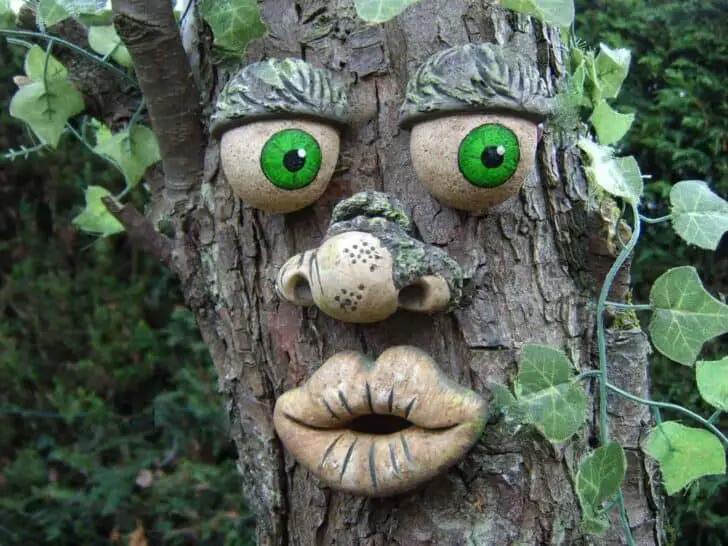 Read: 10 Essential Garden Accessories you can Buy on Amazon
Clean Your Patio
Your garden may only need a quick tidy up to have it go from dull to wonderful. A bit of simple cleaning can make a huge difference, so if you have a concrete patio, get your gloves on and hose it down with a bucket full of soapy water. If the dirt is refusing to budge, you may benefit from hiring out a steam cleaning machine that will shift it away. You will be amazed at how different your garden can look from a simple quick clean.
Declutter
If you're prone to decluttering your home, why stop at the inside? Your garden can quickly get littered with toys, tools, broken plant pots, and bicycles, so having a quick tidy up can add more space and make your garden look more inviting. You may benefit from adding an extra shed or storage space that you can fill with your clutter.
Remove Your Weeds
The more weeds you have, the more likely it is that your garden will look uninviting and messy, therefore, tackling them head-on can give you more control and make your garden look cleaner. One of the best ways to de-weed is by using a kitchen knife which can be used to scrape the weeds out from their root.
Finding Equipment
If you're looking for reasonably priced outdoor and garden supplies, one website that comes highly recommended is Grow Direct, who are experts when it comes to comprehensive garden and DIY supplies. They have an extensive catalog of DIY equipment and high-quality gardening so you will be able to find exactly what you want on their website, whether you need garden power tools or some accessories to bring your garden to life.
Read: 20 Must-Have Gardening Tools Every Gardener Needs: The Complete list
Whether it be adding a bit of color or bringing in some accessories to give your garden a makeover, there are various things that you can do to transform your outdoor area for the better. Your garden should be a place where you can relax and unwind (especially in the summer months), so starting as early as possible is advised. Make sure to take all the tips listed onboard so you can spruce up your garden and give it a new lease of life.