A backyard pool can be a delight for both your family and friends, but it also draws a lot of unwanted attention from the rest of Mother Nature's inhabitants. You can fight them with chemicals if you choose but it is far more effective to use Nature's own tools against her. Here are five plants that will not only please aesthetically but also provide a significant service to a homeowner:
Aloe Vera (Aloe Vulgaris)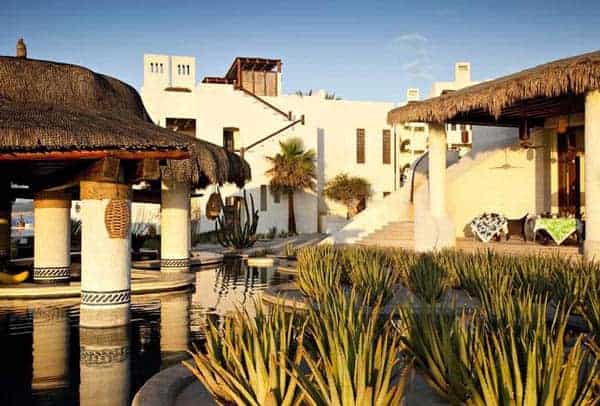 This low-growing plant is ideal for the first layer around a pool. It does not block the sun and will not collect debris around its base. It is essentially maintenance-free as runoff from the pool will water it adequately. Coincidentally, its medicinal properties are well known, and you can break open a leaf and use it to treat a minor sunburn.
Mexican blue palm (Brahea Armata)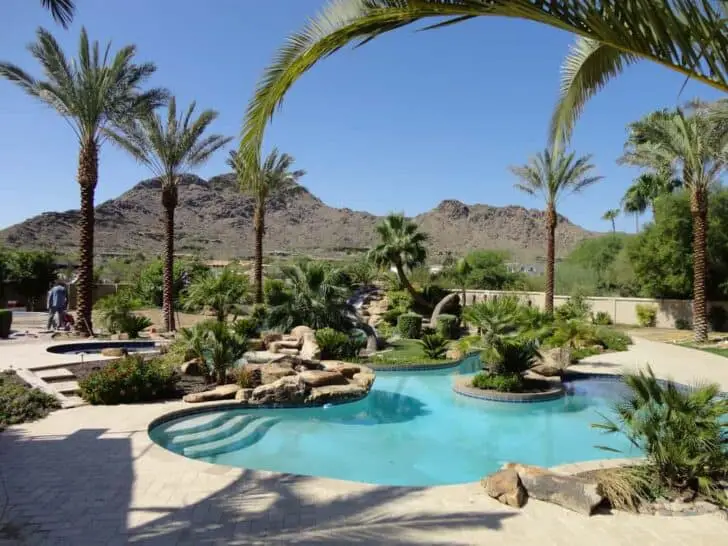 Try this dense and relatively tall shrub along the back edge of the pool fence. It adds a colorful blue backdrop to the poolside area, hides the fence and provides a great deal of privacy from prying eyes. Also, it can stand everything from partial shade to full sunlight. Finally, it grows rather quickly so should be trimmed on a twice-yearly basis.
Lemongrass (Cymbopogon nardus)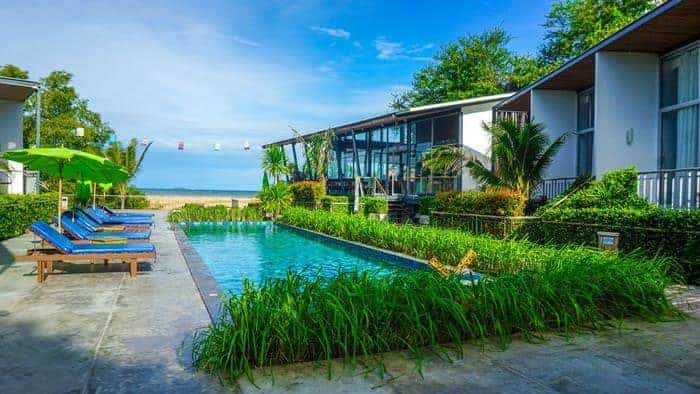 This hardy, tropical island grass contains citronella – a natural insect repellent. Plant it in pots around the pool and on the porch to protect specific areas and on the periphery of the pool area for a more generalized effect. You can also crush a few of the leaves and place them on the dining table for a more pronounced insect-repelling effect.
Butterfly bush (Asclepias tuberosa)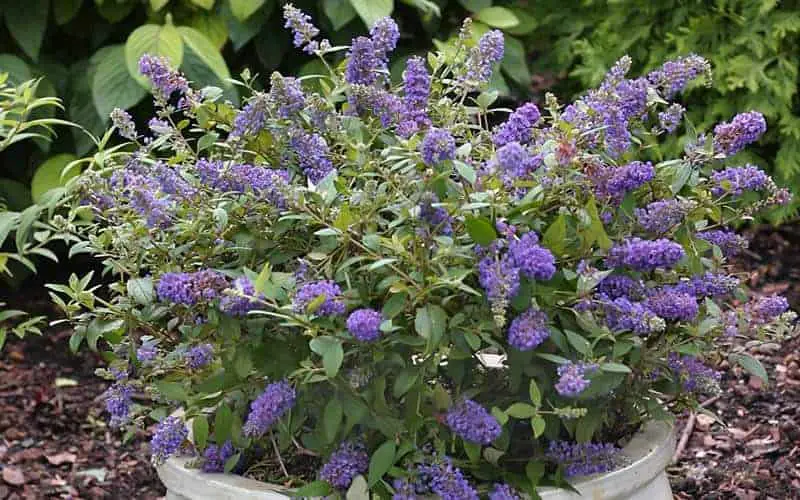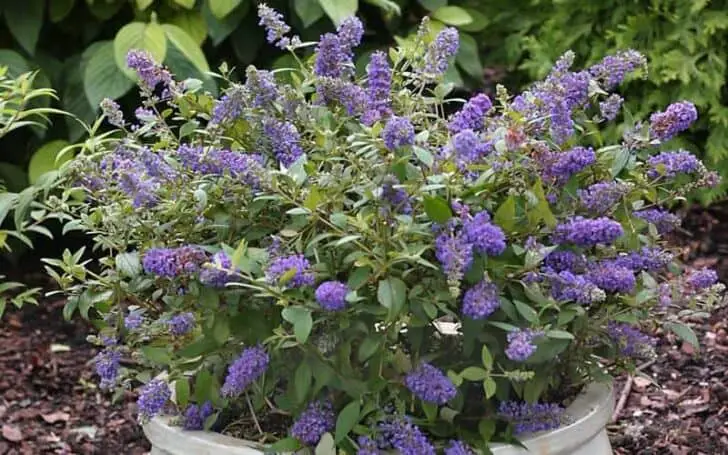 All wildlife will be attracted to a well-planted garden, but the homeowner can especially attract butterflies with this plant. Its color and it prodigious nectar production make it a favorite of all species but Monarch and Queen butterflies especially like it for laying their eggs and feeding their larvae.
Virginia creeper (Parthenocissus quinquefolia)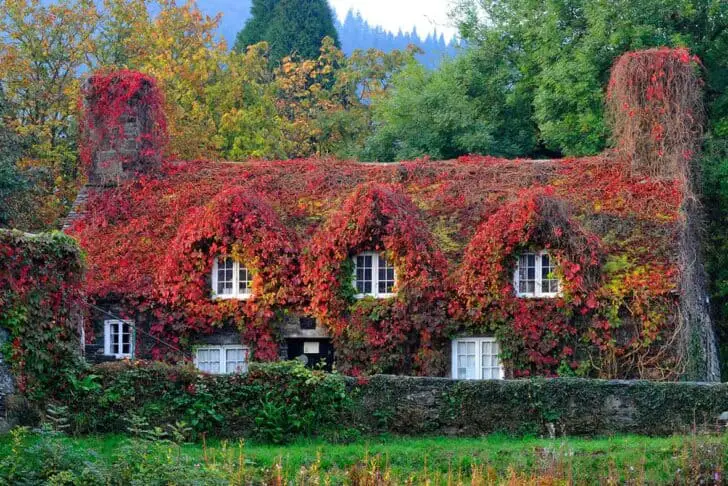 Nothing is better than this creeping vine for attracting a wide variety of birds. It has beautiful scarlet foliage that can be introduced at the base of a fence, wall or tree. Once it matures, birds will flock to it for its fruit and its camouflage. Expect to see robins, bluebirds, cardinals and starlings as well as the occasional woodpecker.
White oak (Quercus alba)
While not normally considered as part of a poolside landscape, a few well-placed white oak trees can provide some much-appreciated shade for your poolside guests. Add one or two of them on the western edge of the pool to provide late afternoon shade for when the day is starting to wind down.
Designing and planting an aesthetically pleasing – yet functional! – The landscape around an outdoor pool may seem like a daunting task, but it need not be so. Even if a homeowner only has an incomplete vision of what they want, a professional pool install company can help finish the design and then bring it to life – both figuratively and literally. Consider using one when you want to upgrade the quality of your backyard and your family life.
Updated on 2023-05-29 - Images from Amazon API. Logos are trademarks of Amazon.com, Inc. or its affiliates. 1001Gardens is a participant in the Amazon Services LLC Associates Program, an affiliate advertising program designed to provide a means for sites to earn advertising fees by advertising and linking to Amazon.com.