Those nice birdhouses are made by upcycler Dan Burfield who turns old pinball machines into birdhouses! As a pinball collector and restorer, Dan sometimes finds pinball machines that can't be fixed and gives these machines a second life as birdhouses.
Dan was inspired to make pinball birdhouses by a friend that was making birdhouses out of reclaimed lumber from foreclosed houses. He began to research what it takes to make a proper birdhouse. It occurred to Dan that the outhole kicker on most electromechanical machines might make a perfect hole for the birdhouse. His target bird is the House Wren (common bird in North America) who are the most prevalent bird in North America. As it turned out, the outhole is a perfect diameter for these birds.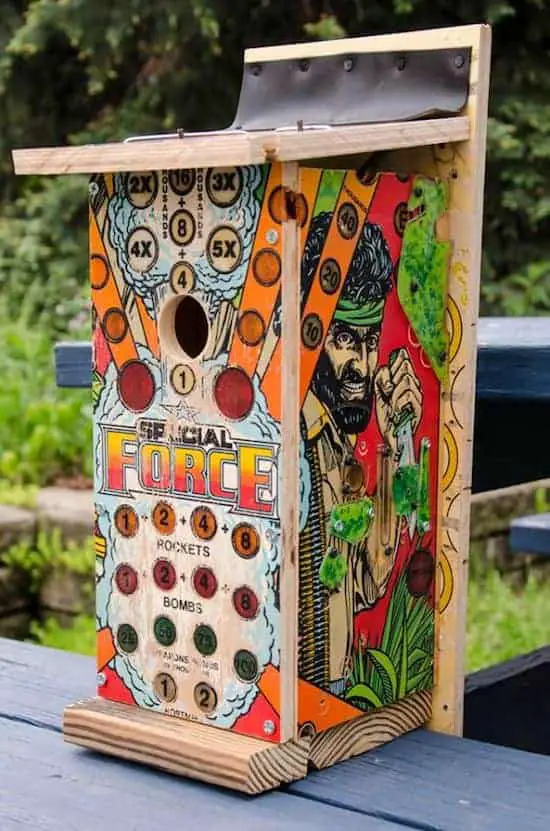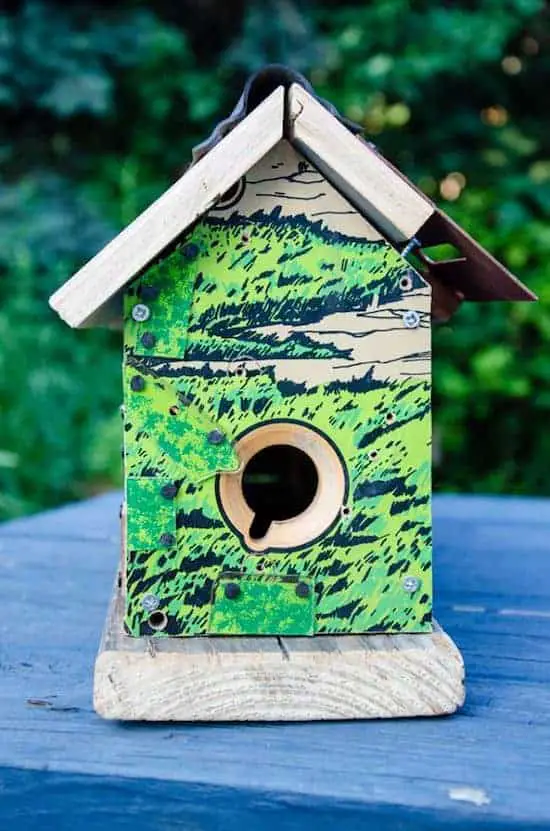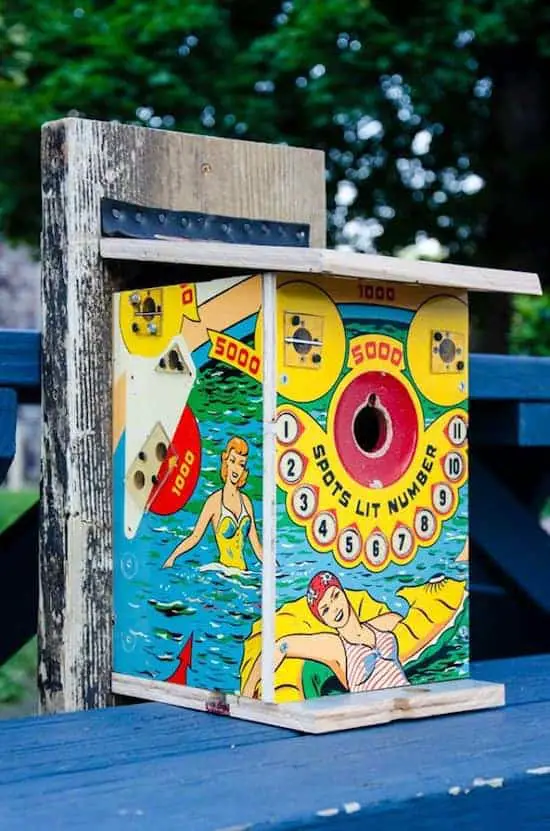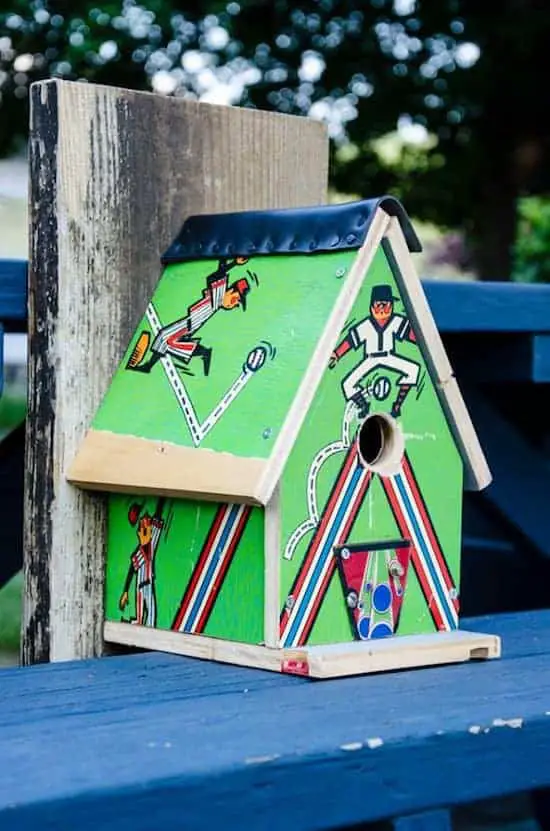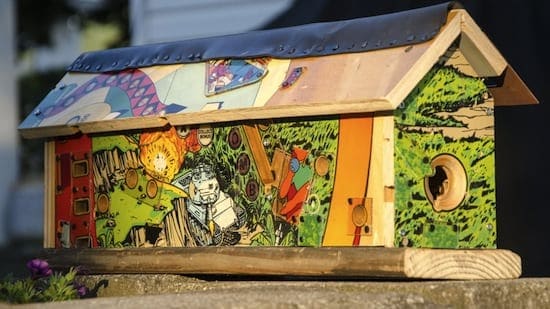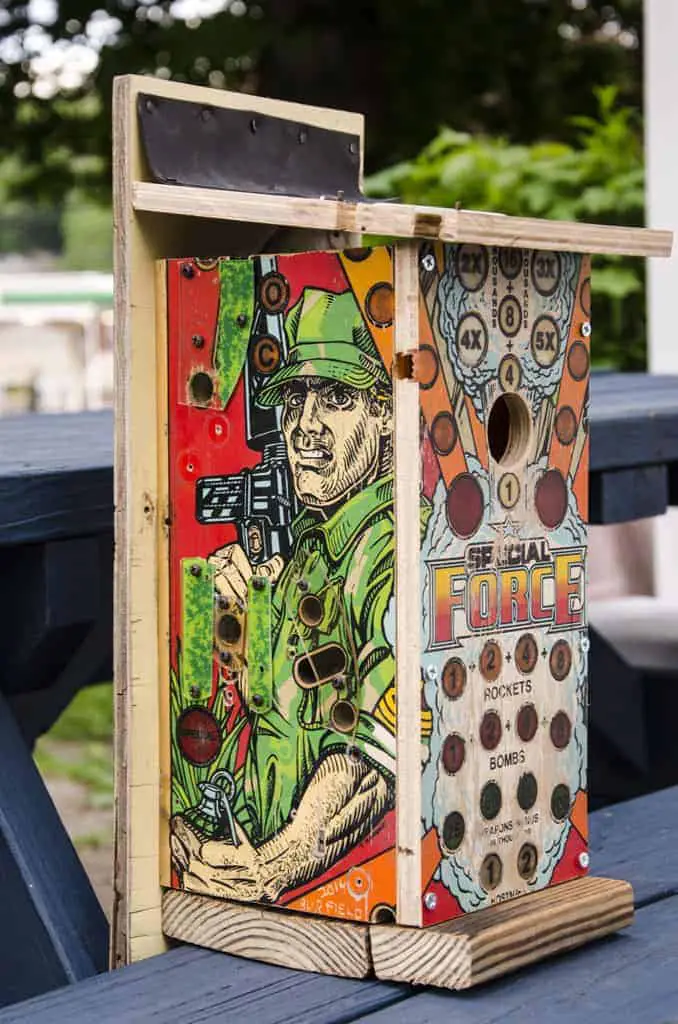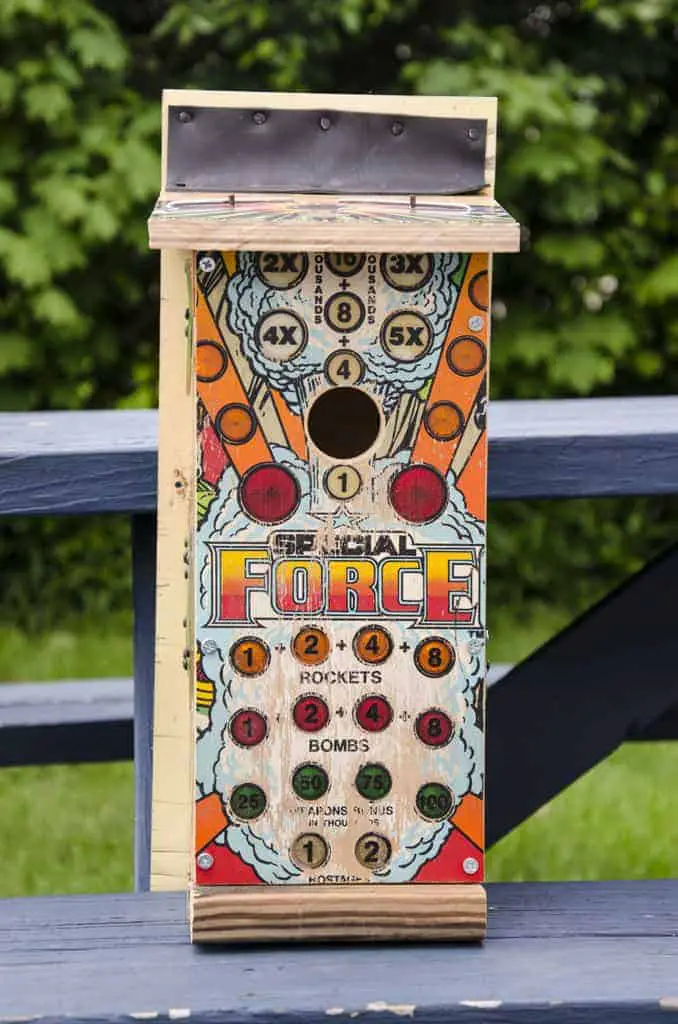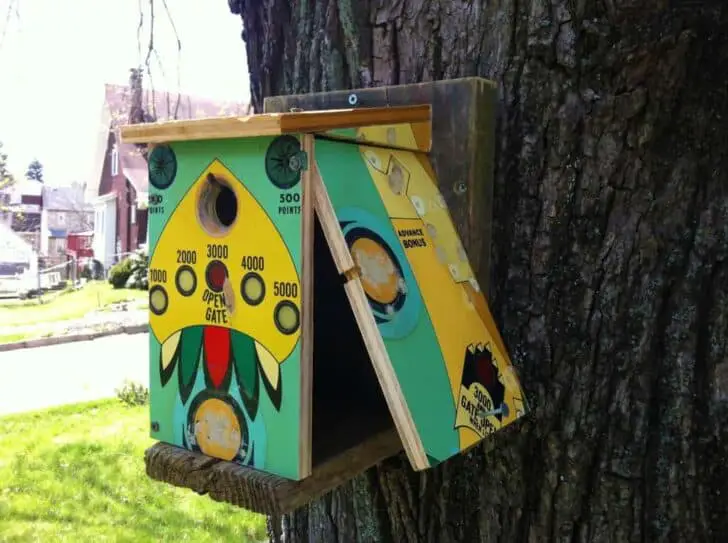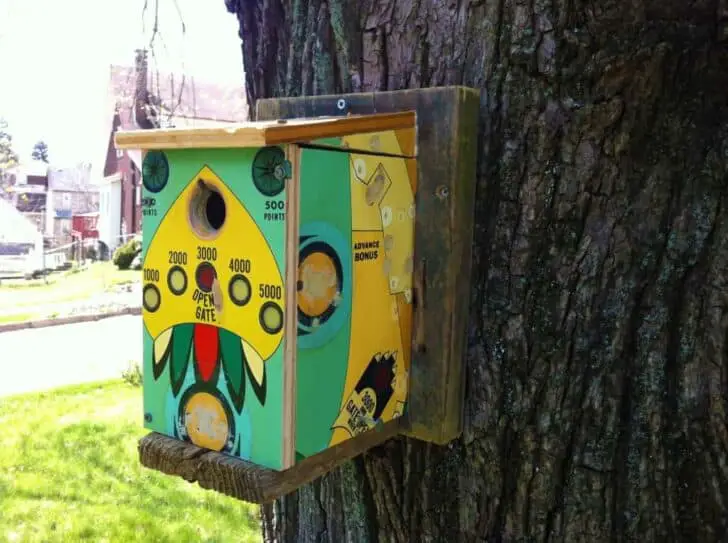 Website: TiltCycle !