If you have at least some birds wandering around, looking for food, why not make them a surprise and provide with the most awesome shelter for them.
All you have to do is gather a pair of old rubber boots, a sharp knife, a few pieces of scrap wood for the roof, some screws and bolts and repurposed them into these cute and colored birdhouses.
You will surely impress everybody who visits – even the birds themselves – with these awesome birdhouses.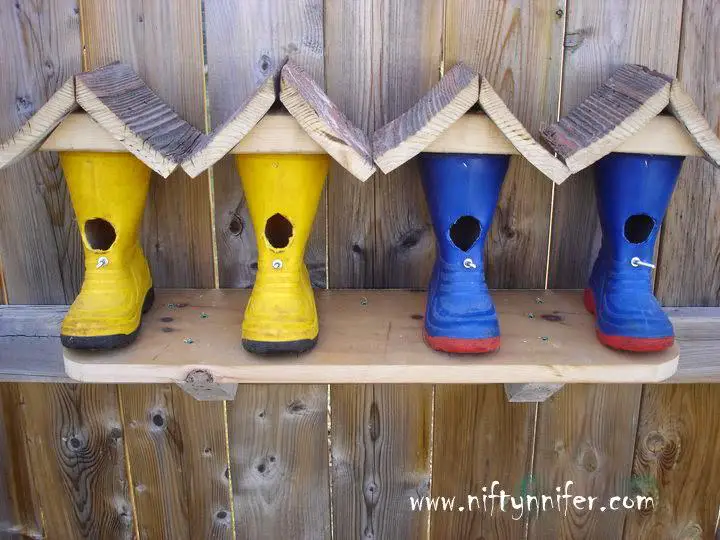 Website: Niftynnifer!
We are sorry that this post was not useful for you!
Let us improve this post!
Tell us how we can improve this post?