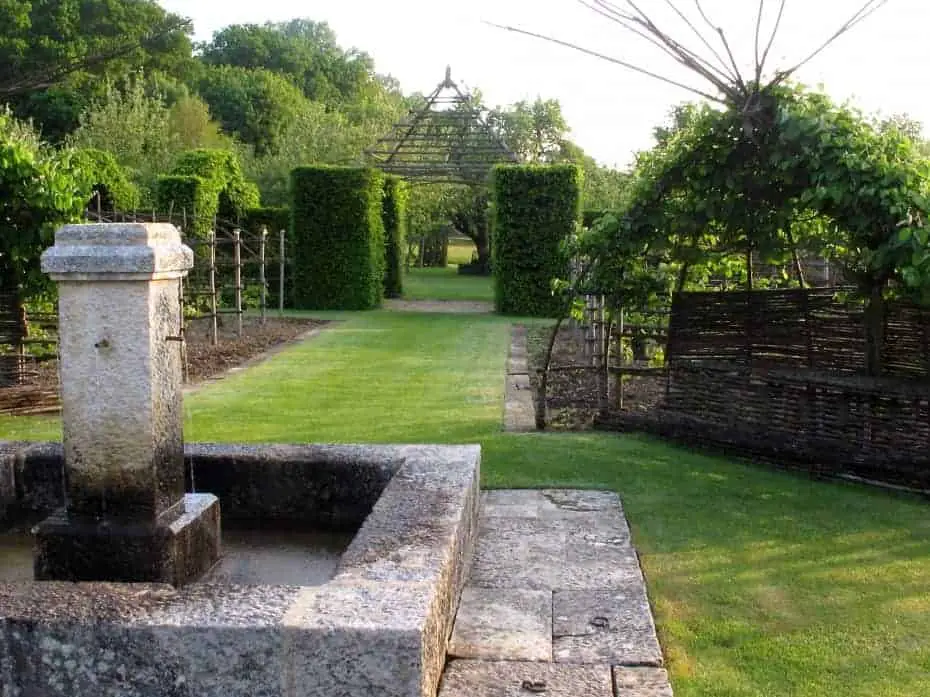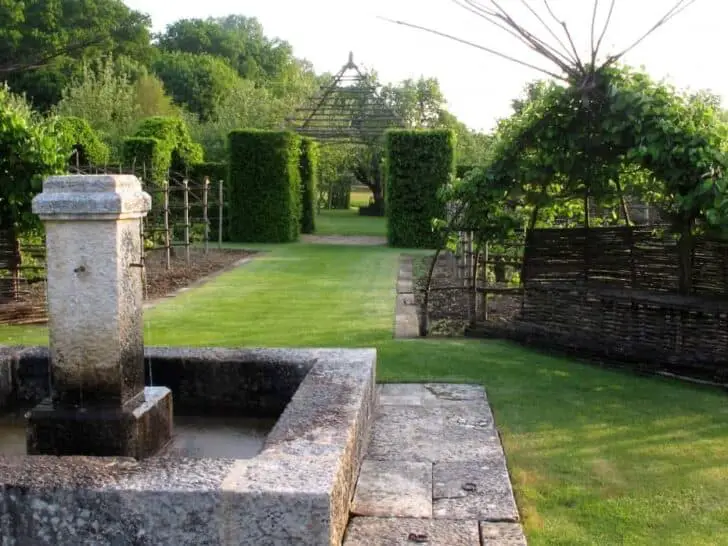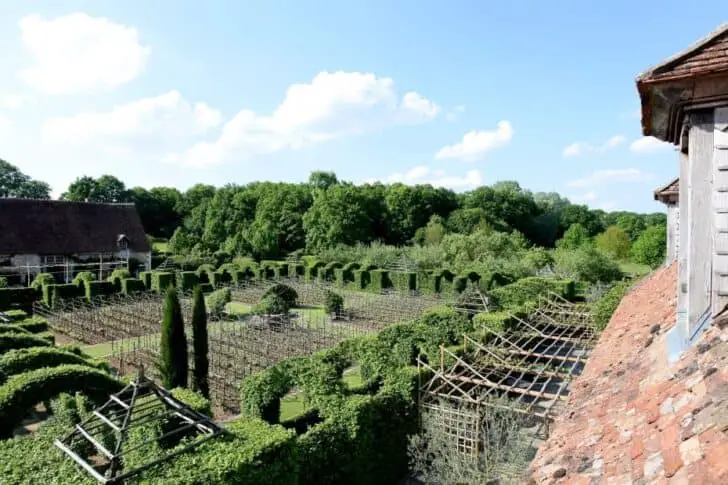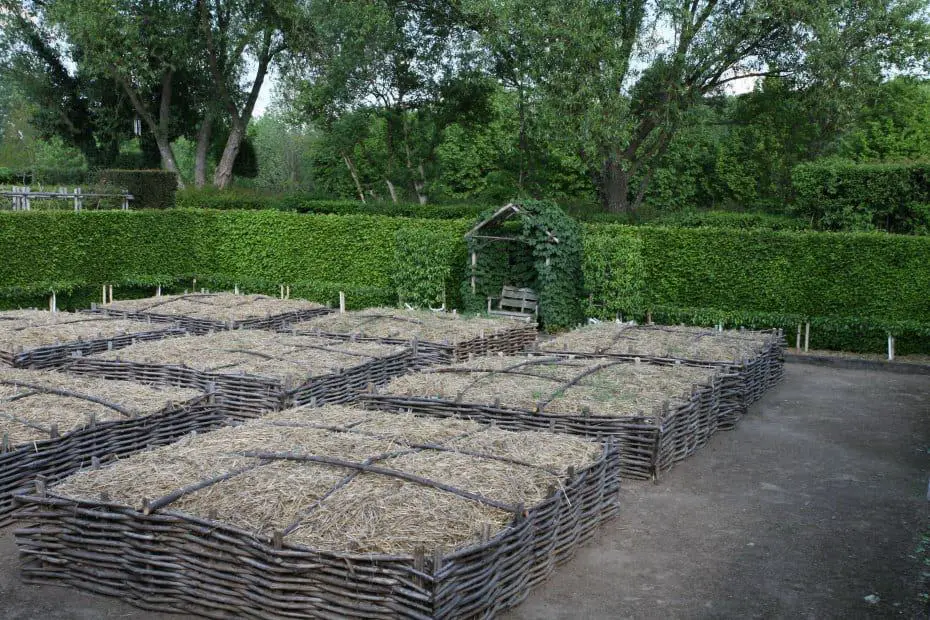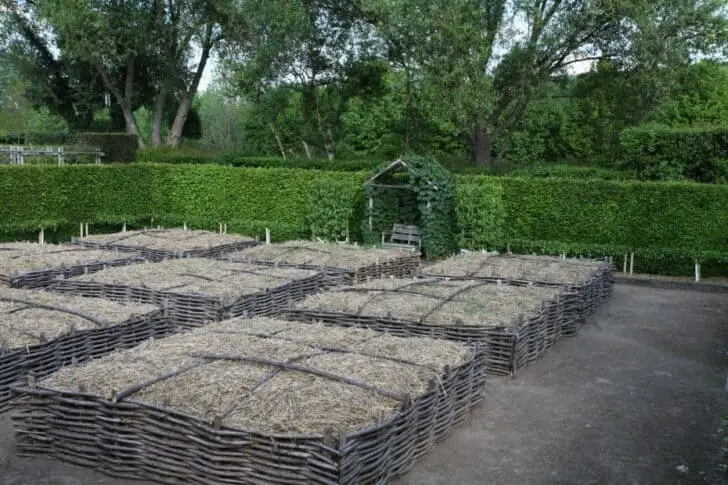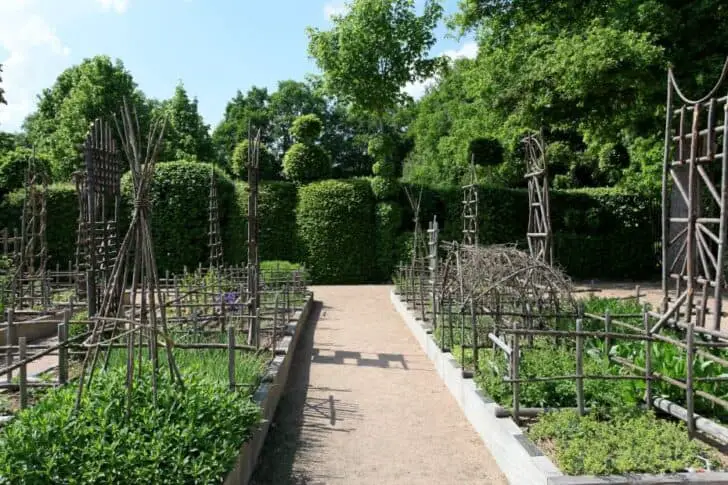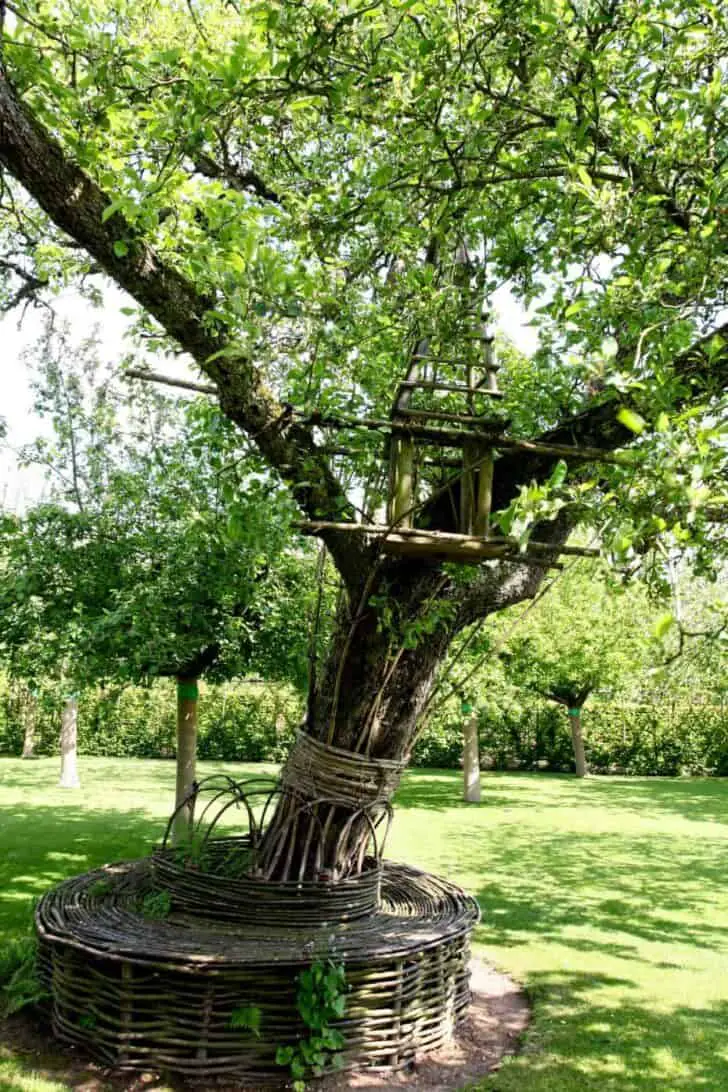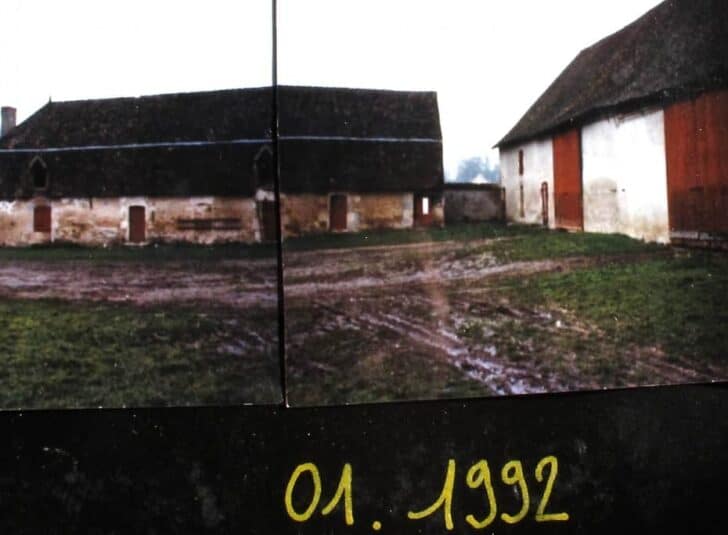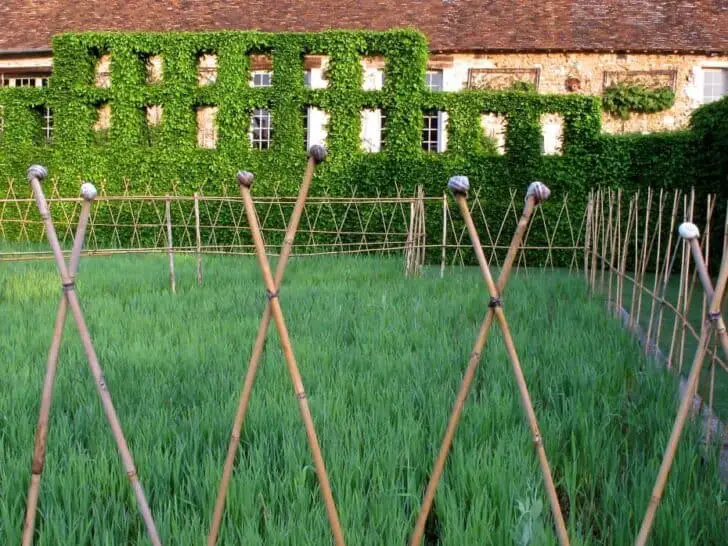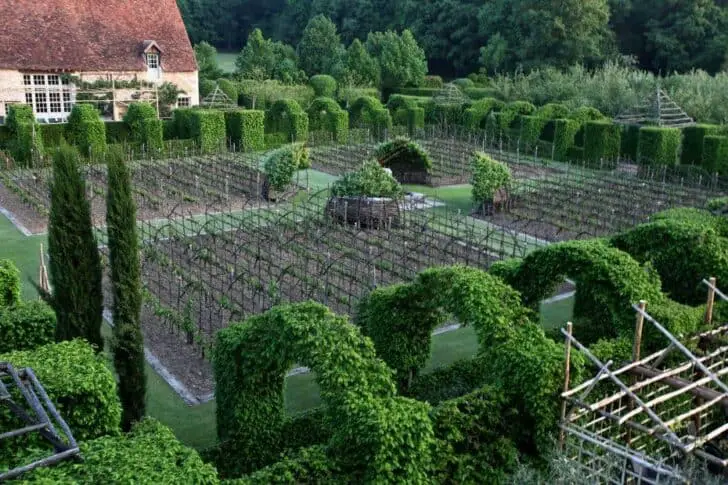 This beautiful garden landscape located in France was conceived by 2 architects: Patrice Taravella and Sonia Lesot, and then planted and maintained by gardener  Gilles Guillot. The original idea was to create a medieval monastery garden as it would have been when the priory was gardened by monks. The driving concept of this type of garden was that all that would be grown would be elements that were the symbols of Christ in the Bible.
Just as in the middle ages today's owners grow crops reflecting this tie to early Christianity; wheat for making the bread, the symbol of Christ's body in communion, grapes for wine, the blood of Christ, and olive oil for the last unction. Just as in a medieval monastery garden medicinal herbs are grown. Gilles' beautifully espaliered fruits bushes, pleached apple, pear, and plums represent the bounty of fruit found in the garden of Eden. A maze represents the arduous path to paradise.
The owners have created a cloister out of clipped hornbeam that makes this place a beautiful environment for contemplation or prayer.
Here is a tour of this beautiful garden, and complete information here.