Japanese artist Kay Sekimachi has created a beautiful set of leaf bowl sculptures using skeletons of actual maple leaves. The artist added Kozo paper, watercolor and Krylon coating to the leaves to create these ethereal works of art.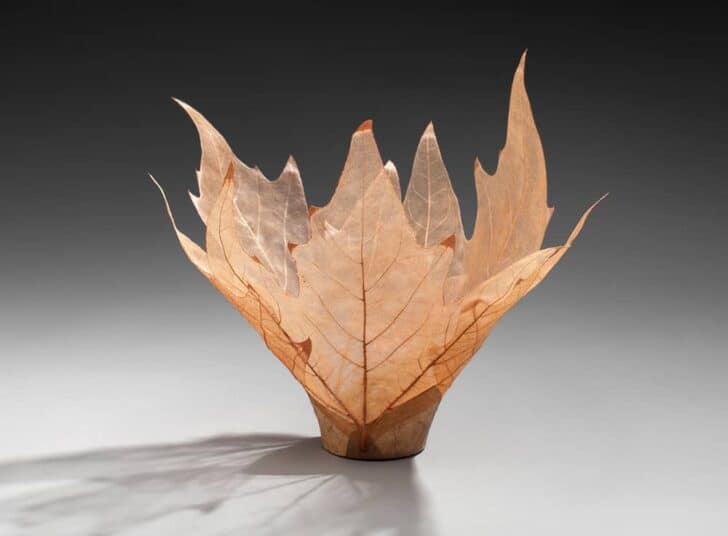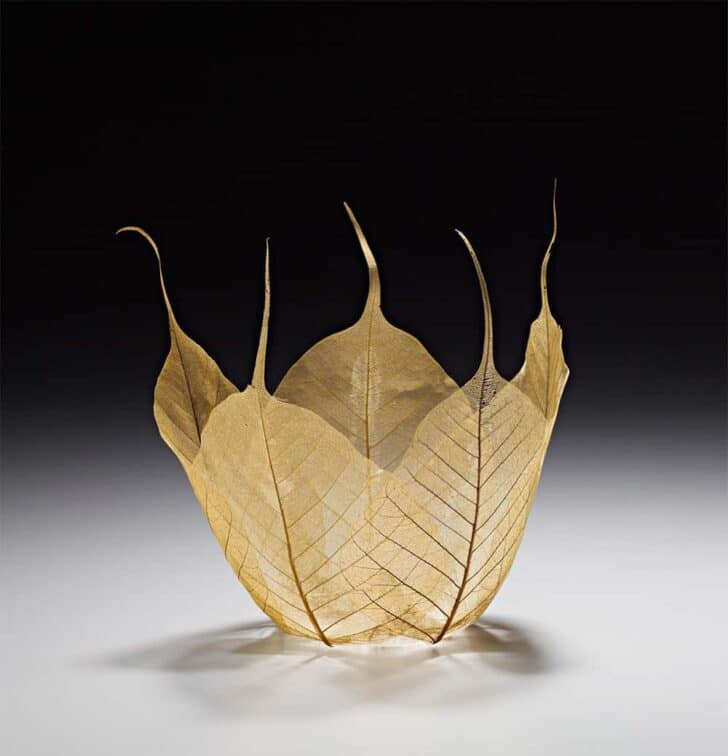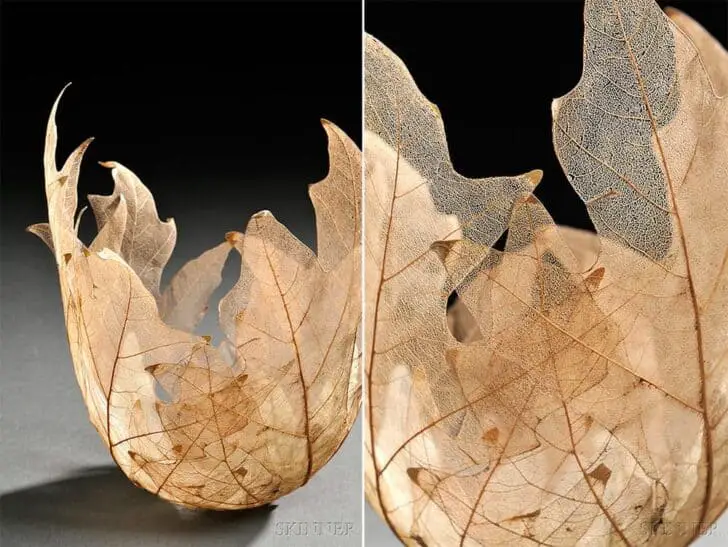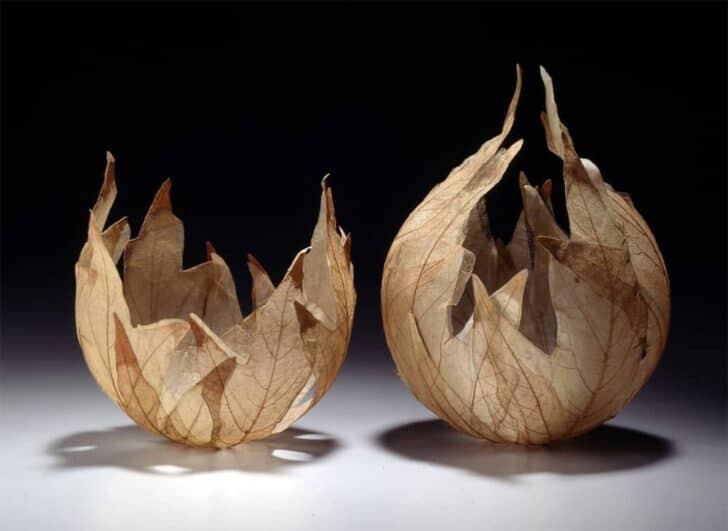 Via This Is Colossal
How useful was this post?
Click on a star to rate it!
Average rating 5 / 5. Vote count: 1
We are sorry that this post was not useful for you!
Let us improve this post!
Thanks for your feedback!