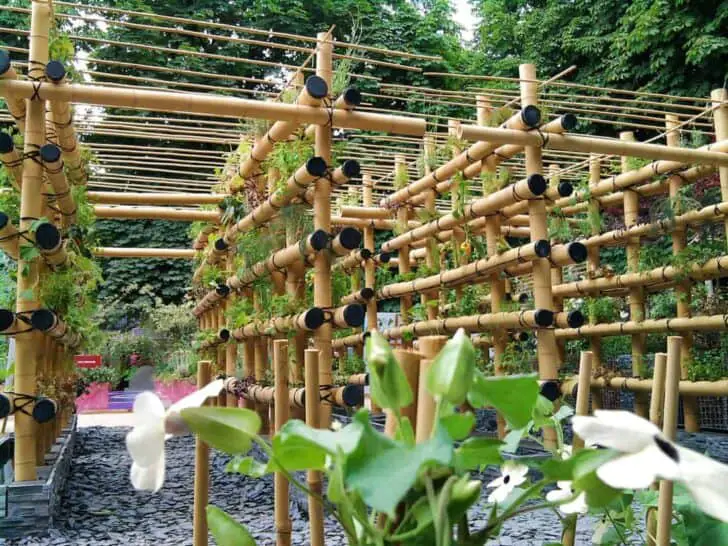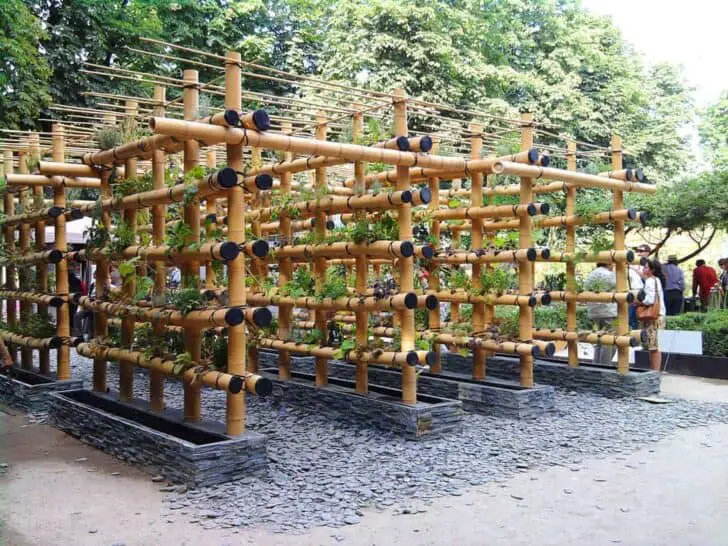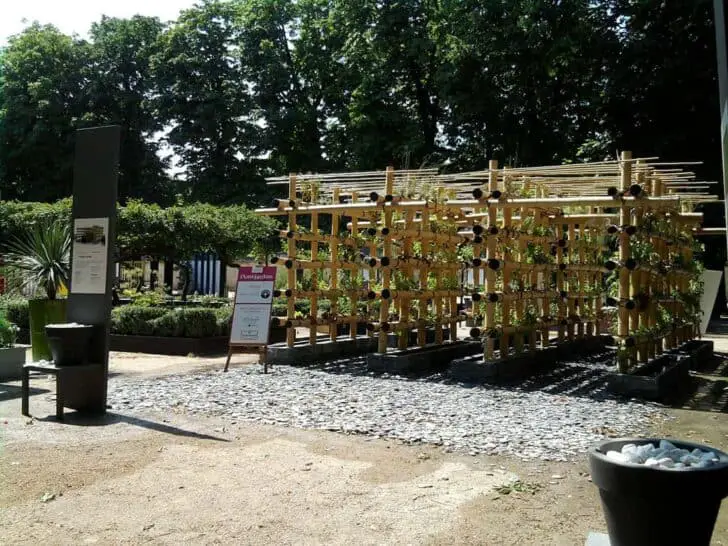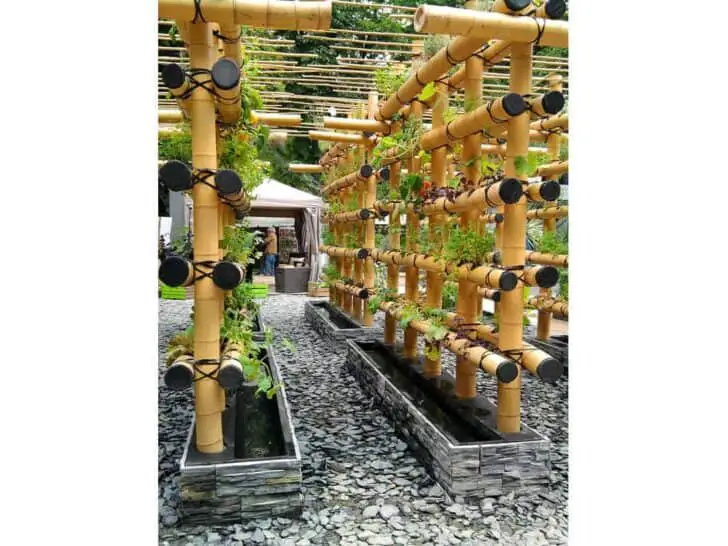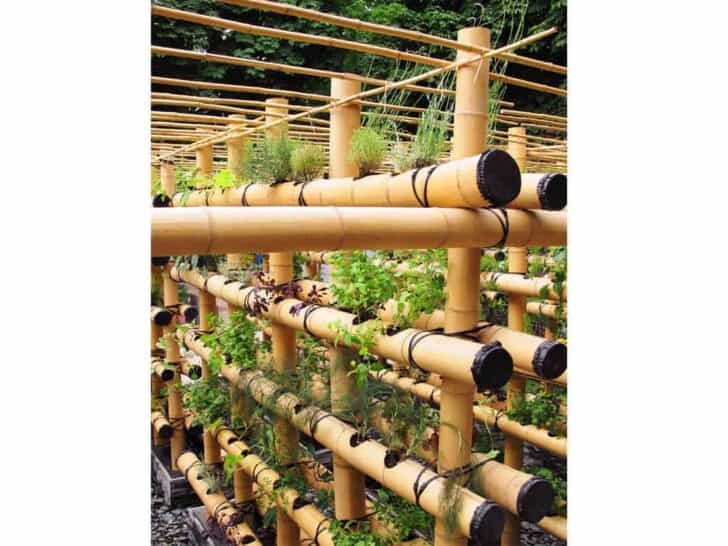 This urban garden, kind of Babylon Garden, was made by Amaury Gallon and inspired by bamboo scaffolding used to build buildings in China. It also represents a new way to cultivate vegetables for urban gardeners.
Each bamboo cane has been previously sealed with fine gravel, a layer of hydrophilic felt and a porous irrigation system. The plants are irrigated several times a day with a dedicated program. The excess water is collected in a container for ballasting to the structure. The fish enable a nutrient intake for plants.
This garden contains vegetables (zucchini, melon, squash, pickle, tomato, strawberry …) and aromatic and medicinal plants (Helichrysum, lemon balm, mint, chives, basil …).
We are sorry that this post was not useful for you!
Let us improve this post!
Tell us how we can improve this post?