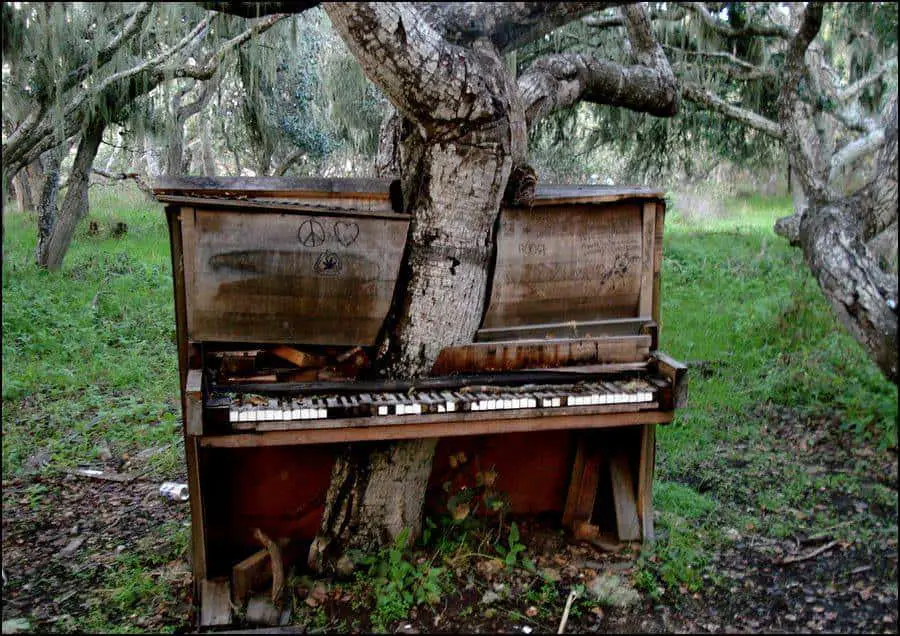 Do you play Treeano ? Spotted somewhere in Fort Ord, near Monterey California, a beautiful tree grown literally inside an old piano, like a revenge of the tree slowly devouring the piano whose wood was originally taken from yet another tree.
How useful was this post?
Click on a star to rate it!
Average rating 5 / 5. Vote count: 2
We are sorry that this post was not useful for you!
Let us improve this post!
Thanks for your feedback!