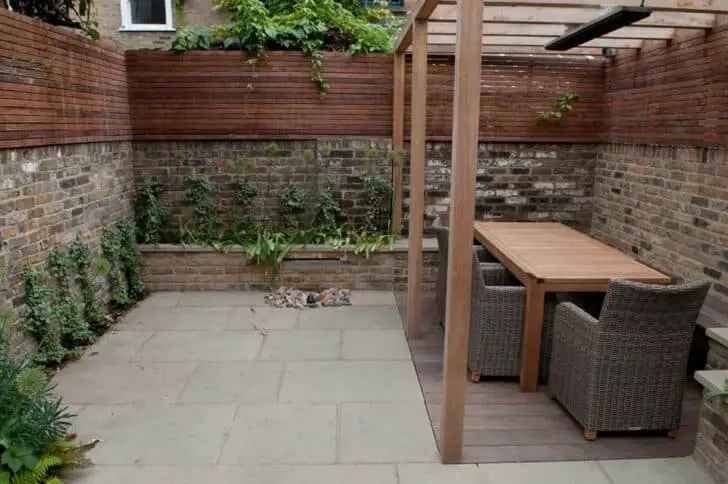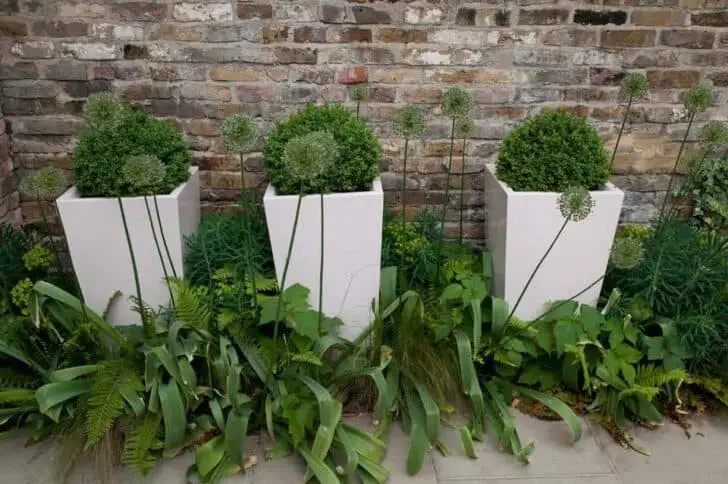 A Chelsea courtyard garden, where access was restricted to going through an immaculately furnished house. The garden is defined by changes in flooring material of decking and sawn paving. The design combines seating with an overhead, outdoor heater, an integrated kitchen with a barbecue, a stainless steel water feature and trellis work.
Really optimisedClever use of space!
How useful was this post?
Click on a star to rate it!
Average rating 5 / 5. Vote count: 1
We are sorry that this post was not useful for you!
Let us improve this post!
Thanks for your feedback!