The website Igpoty.com is organizing each year since 7 years a contest for the best Gardens Photographer open to everyone (Professionals, Amateurs and from everywhere) and they received plenty of incredible photos of gardens and flowers as they have many categories to participates in.
Here are this year winners of the "Beautiful Gardens" category:
Jason Liske – Native Coast – Carmel, California, USA
Extraordinary "borrowed" landscape views surround this California coastal garden, the landscape in the foreground expressing a subtle grounded beauty that celebrates these majestic views. Plantings embraced the coastal influences, including native Ceanothus, Carex, Salvia, Dudleya and Leymus species; each existing comfortably in the coastal foredunes. The ocean, sunset and view are often amazing. There are some leading lines and terracing that draw one through the garden and to this space. I wanted this image to do the same with the eye and give the viewer a sense of being there. I scouted the site prior to shooting, assessing angles and points of interest as they relate to setting sun and distant views.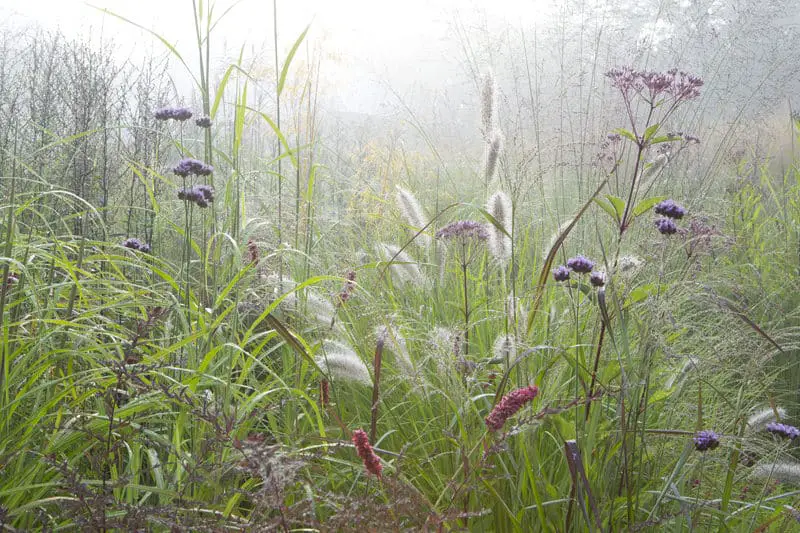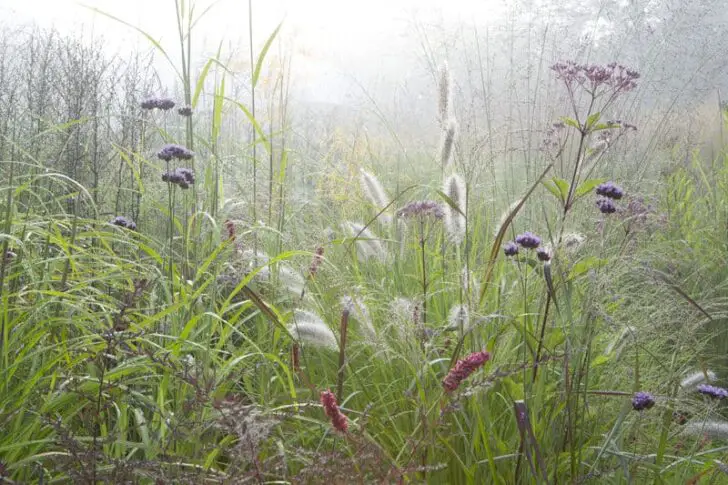 Marianne Majerus – Tracery in the Mist – London, UK
The garden was designed by Christopher Bradley-Hole. The soft misty background provided an ideal background to draw out the personalities of the individual plant species, exploring their character and form. A pre-visit was made as well as a very early start to catch the mist before it lifted. The photograph was taken on my birthday – being in such a beautiful garden as dawn broke was a special treat for me.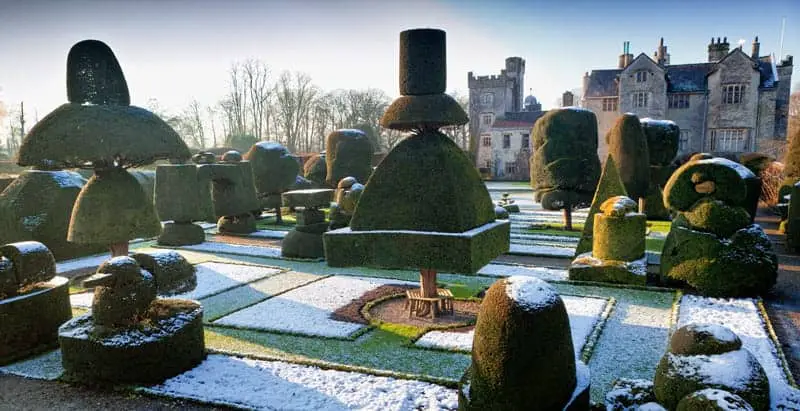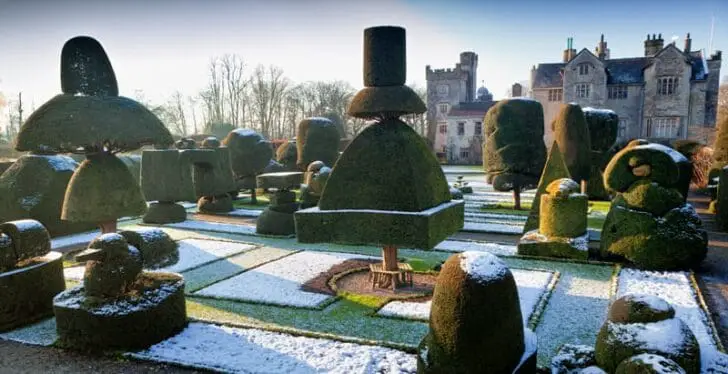 Richard Bloom – Levens Hall Topiary – Levens Hall, Kendal, Cumbria, UK
I'd always wanted to visit and take photographs of the topiary gardens at Levens Hall, but felt it would look particularly good in winter with snow, or ideally a good frost. The project was planned several weeks in advance as I needed to have the right conditions, snow or frost and then just had to wait. I kept a close eye on the weather in the area and kept in regular contact with the Head Gardener Chris Crowder. Whilst the snow was not extensive, it was just about enough and I even managed a mild frost on my third day. This shot was taken on day two and I was finally blessed with some good light. I was perched, standing on the high surrounding wall, which was quite narrow, so no room for a tripod or misplaced footing. A little scary but well worth it.