This photo of a garden prairie won the first prize of the International Garden Photographer of the year in the category "The beauty of Plants" organized by Igpoty.com.
Photo by Rosanna Castrini - My Garden Prairie - Bricherasio, Piedmont, Italy
A corner of sublime 'prairie' in my garden, inspired by contemporary horticultural theories and the practice of 'prairie-planting' gardens. At the beginning of 2013 I decided to redmake a narrow flowerbed next to the house, sowing the plants required. I like informal, flowing effects and I chose fast-growing plants: Ammi majus, Hordeum jubatum, and Echinacea purpurea 'Magnus'. Then I documented with photography the evolution of this flowerbed. I was inspired by the soft flow of energy offered by Hordeum jubatum.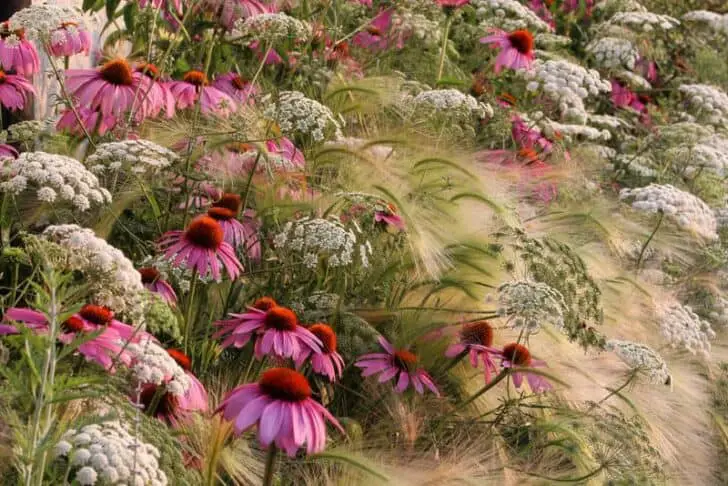 How useful was this post?
Click on a star to rate it!
Average rating 3.7 / 5. Vote count: 3
We are sorry that this post was not useful for you!
Let us improve this post!
Thanks for your feedback!