This garden was made by Italian architect Nicola Spinetto. Before the transformation, it was a neglected backyard garden and now it's a wonderful multi-layered landscape. Designed in collaboration with Daniele Mainetti, this layered garden is located at the back of a family home in the town of Chiavari on the Italian Riviera.
This Pop Up Garden give new life to a steep outdoor area. The garden landscape features luscious terraces made from untreated Douglas Fir, a shaded eating area, a small kitchen with an oven and a decking floor for the family to enjoy.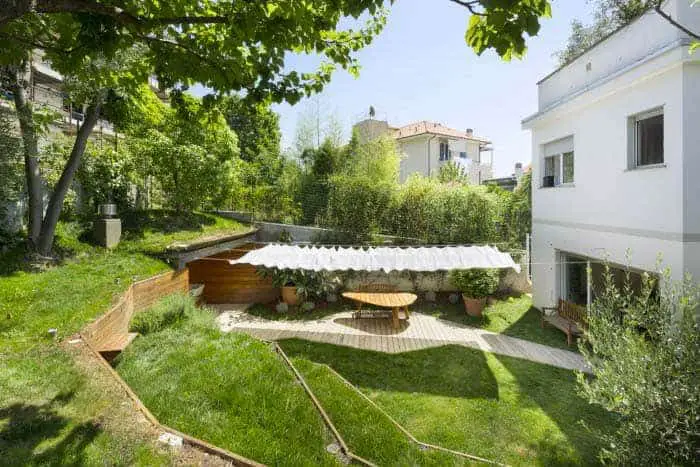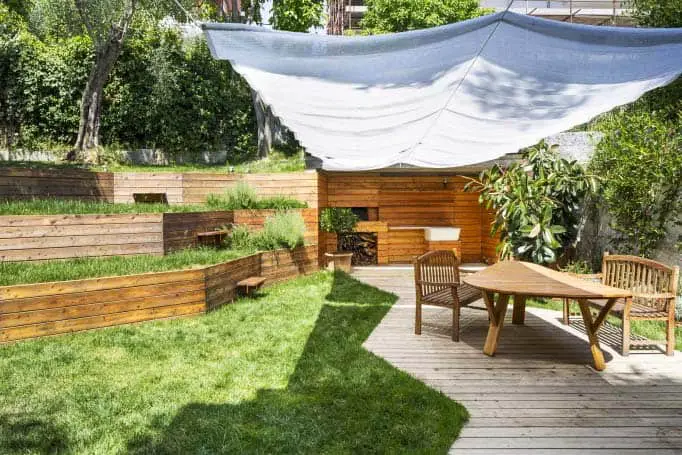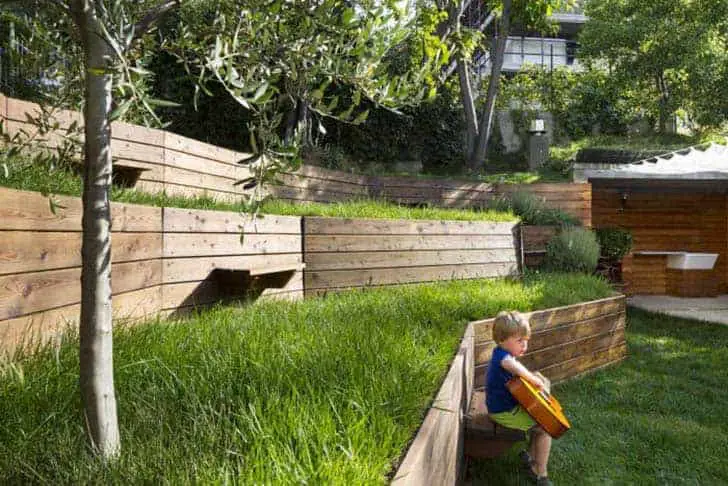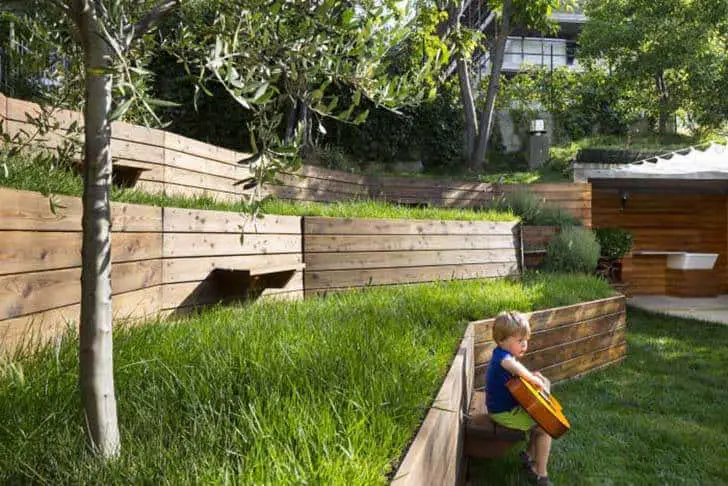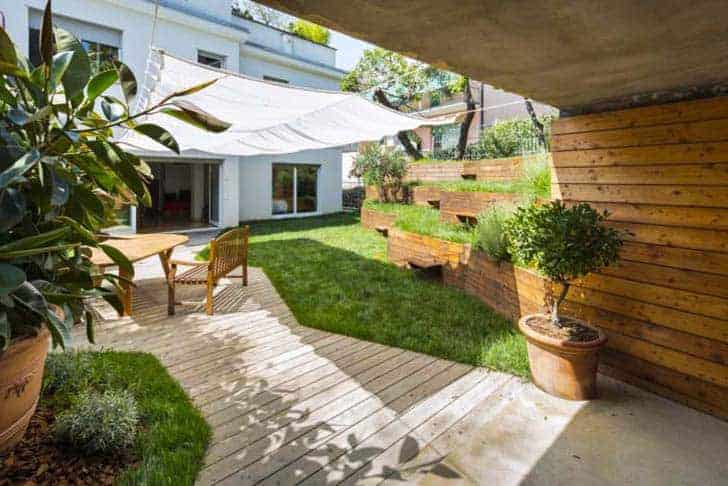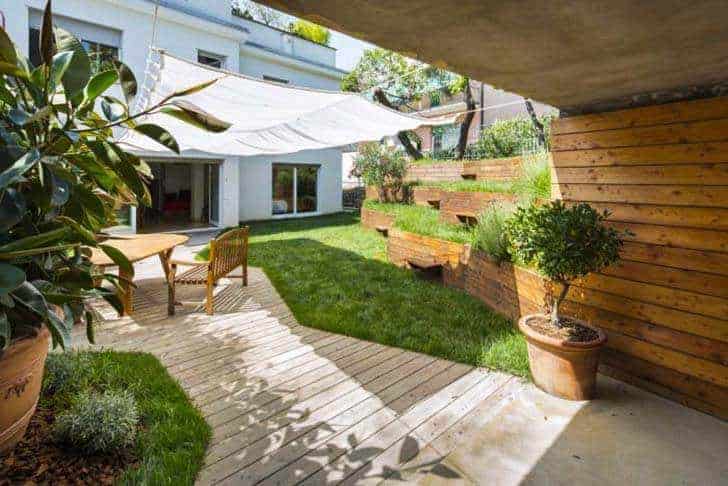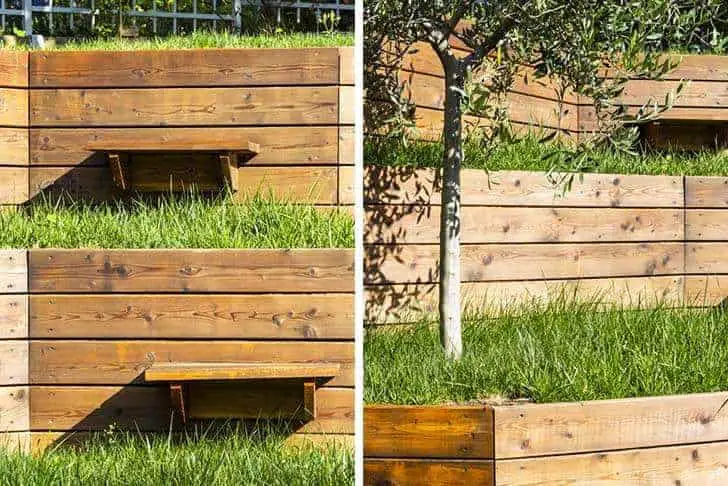 More information: Nicolas Spinetto Website!