Garden light made from wrapped canning jars into window screen fabric for luminaries that transform themselves from originals sculptures during the day to warm, glowing lights at night.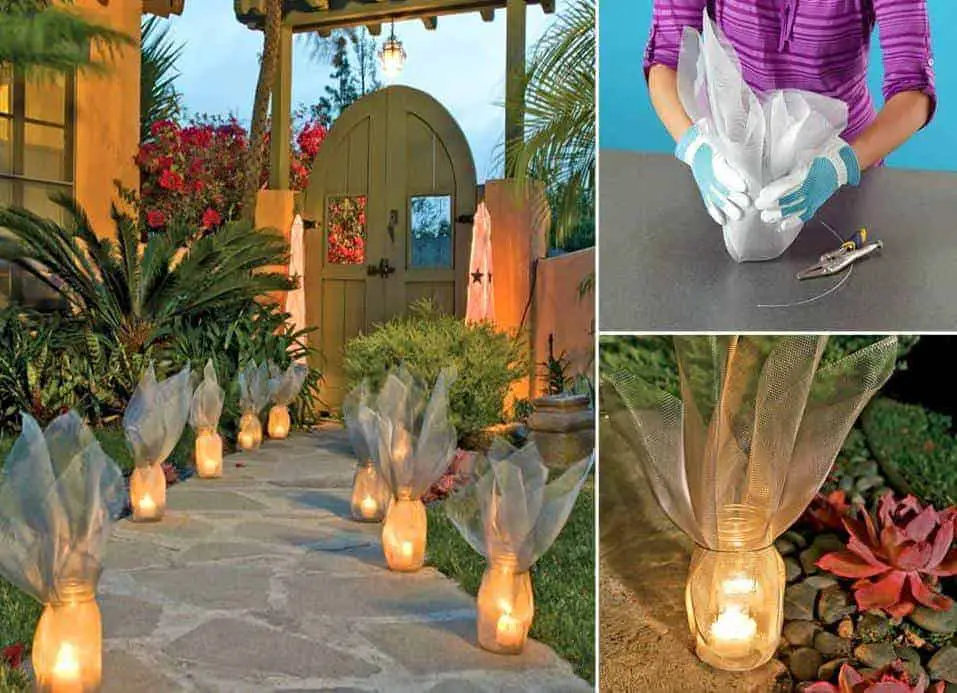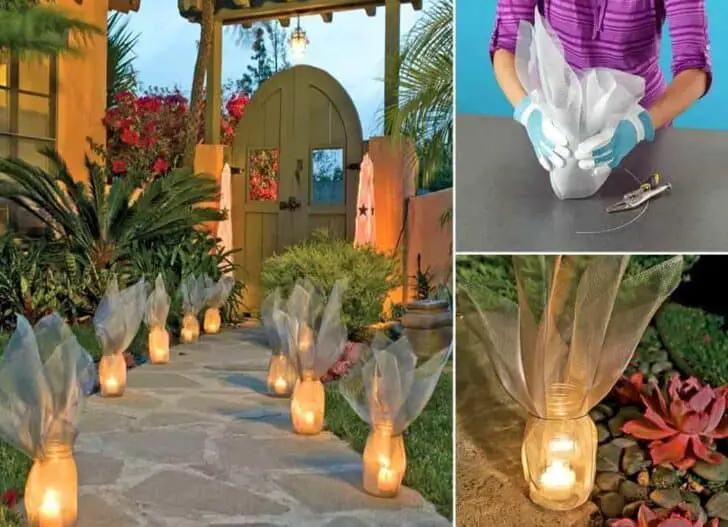 Website: Lowes!
How useful was this post?
Click on a star to rate it!
Average rating 5 / 5. Vote count: 1
We are sorry that this post was not useful for you!
Let us improve this post!
Thanks for your feedback!