Who came first ? That's the question ! :) After the 1950′S bike eaten by a tree, now the tree growing through an old car, it look like a 40's era Dodge panel truck, to be confirmed...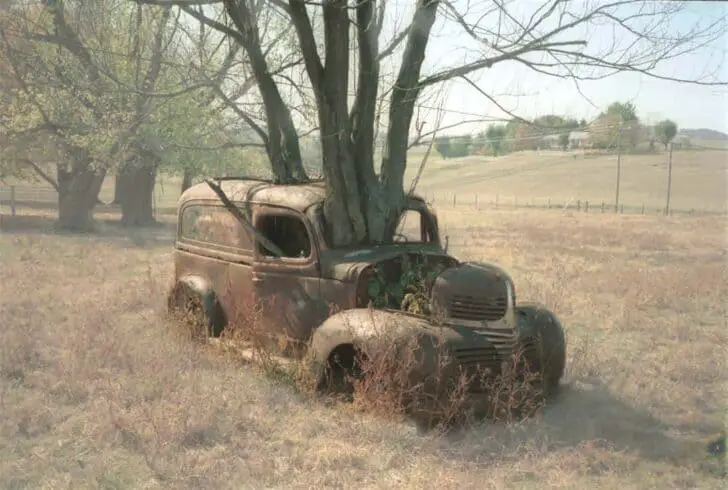 More information: BurninOil website !
How useful was this post?
Click on a star to rate it!
Average rating / 5. Vote count:
No votes so far! Be the first to rate this post.
We are sorry that this post was not useful for you!
Let us improve this post!
Thanks for your feedback!