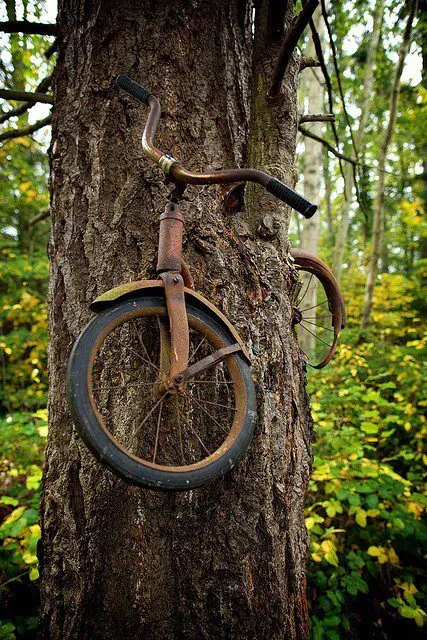 A boy left his bike chained to a tree when he went away to war in 1914. He never returned, leaving the tree no choice but to grow around the bike. Incredible that this bike has been there for 98 years now!
This is not the true story... and finally the bike was left in the 1950's... complete information here.
We are sorry that this post was not useful for you!
Let us improve this post!
Tell us how we can improve this post?