Italian artist Giuliano Mauri is known for creating "natural architecture" by blending organic materials into large-scale outdoor works of environmental art. Building on his love for wood and nature, Giuliano conceived these outdoor living cathedrals with beautiful trees grown in such a way as to form the walls and roof. This "Tree Cathedral" is located in Italy at the city of Bergano (Northen Italy).
This Tree Cathedral consists of 42 columns forming a basilica of five aisles. The surrounding support structure will deteriorate as the beaches grow, creating a seamless transition from the manmade to the natural.
Standing at the foot of Mount Arera, the Tree Cathedral's structure includes 1,800 fir poles, 600 chestnut branches, and 6,000 meters of hazel branches joined together with wood, nails, and string. The Cathedral takes up 650 square meters and took months to construct. It is more than 90 feet long, nearly 80 feet wide, and ranges in height from about 16 feet to nearly 70 feet.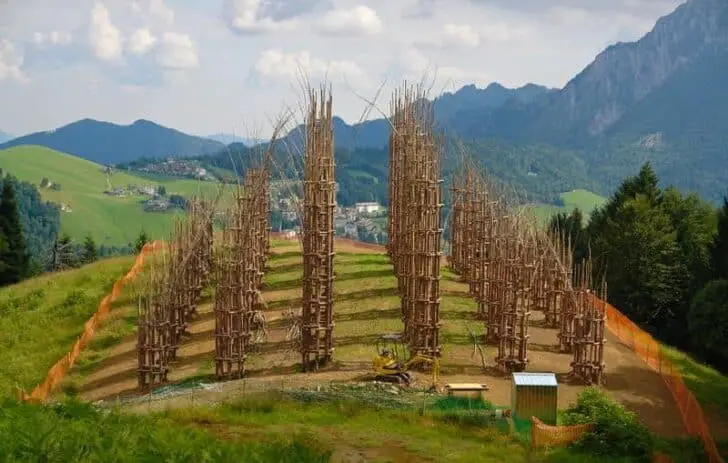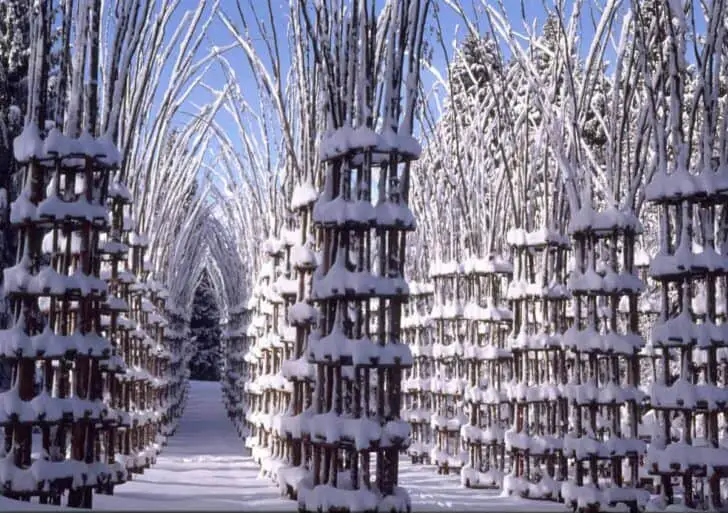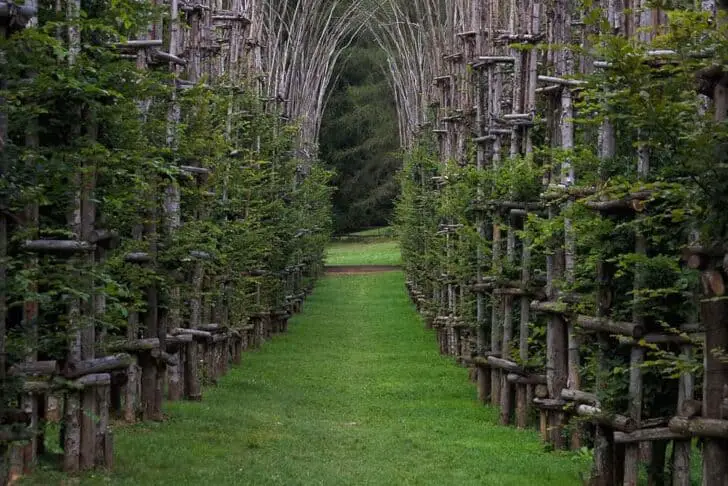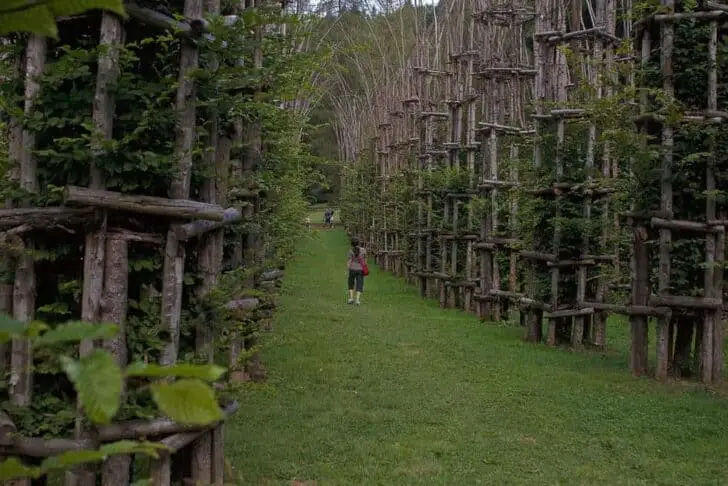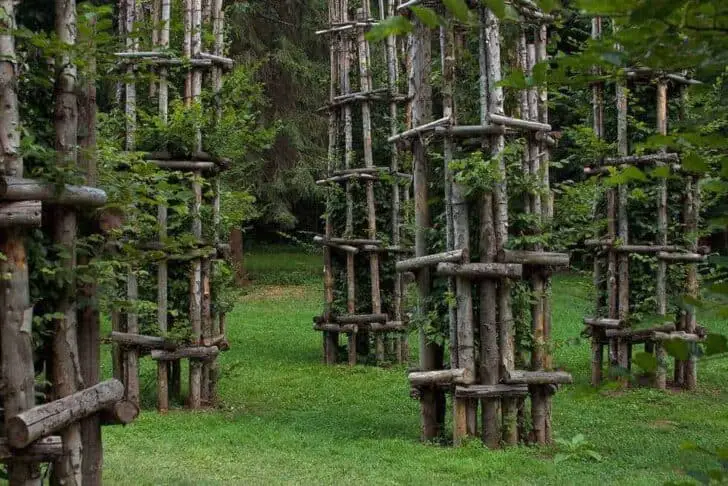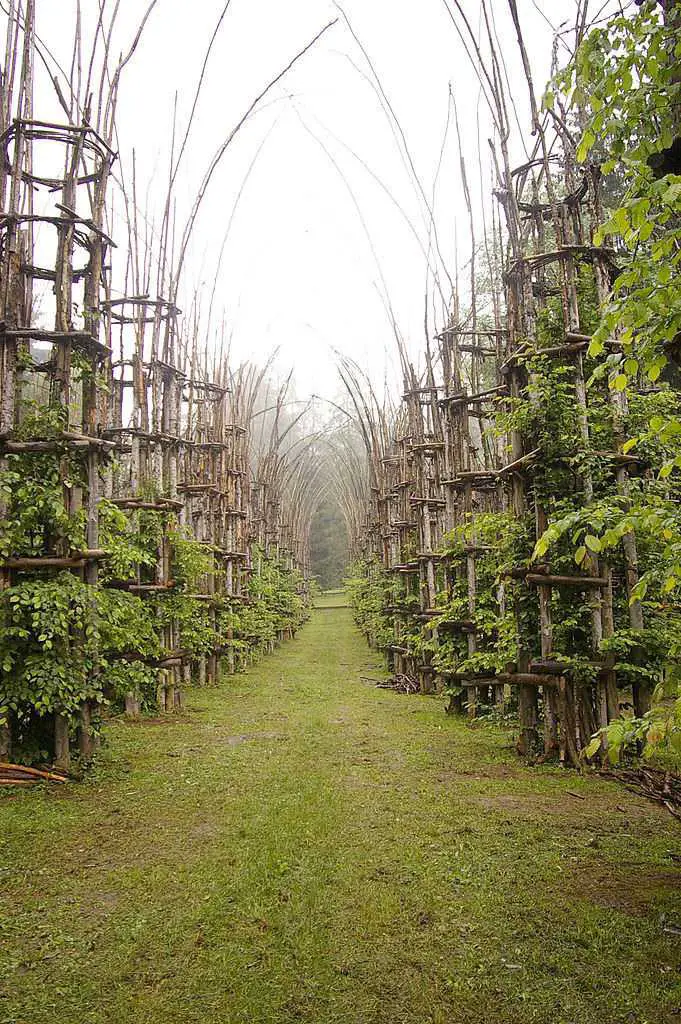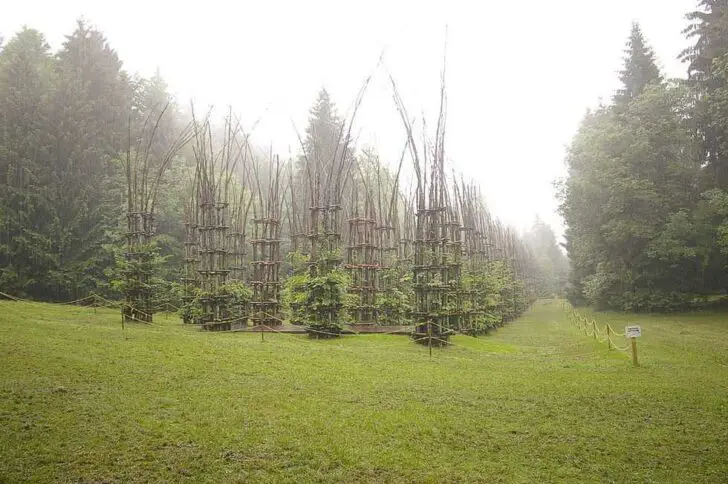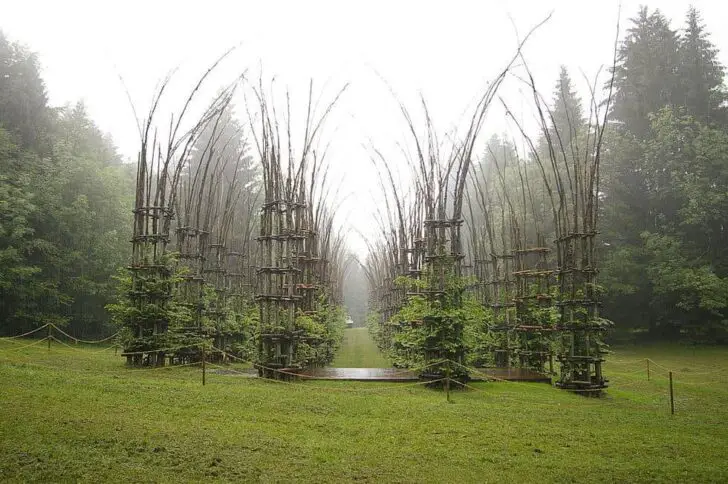 Website: Giuliano Mauri !