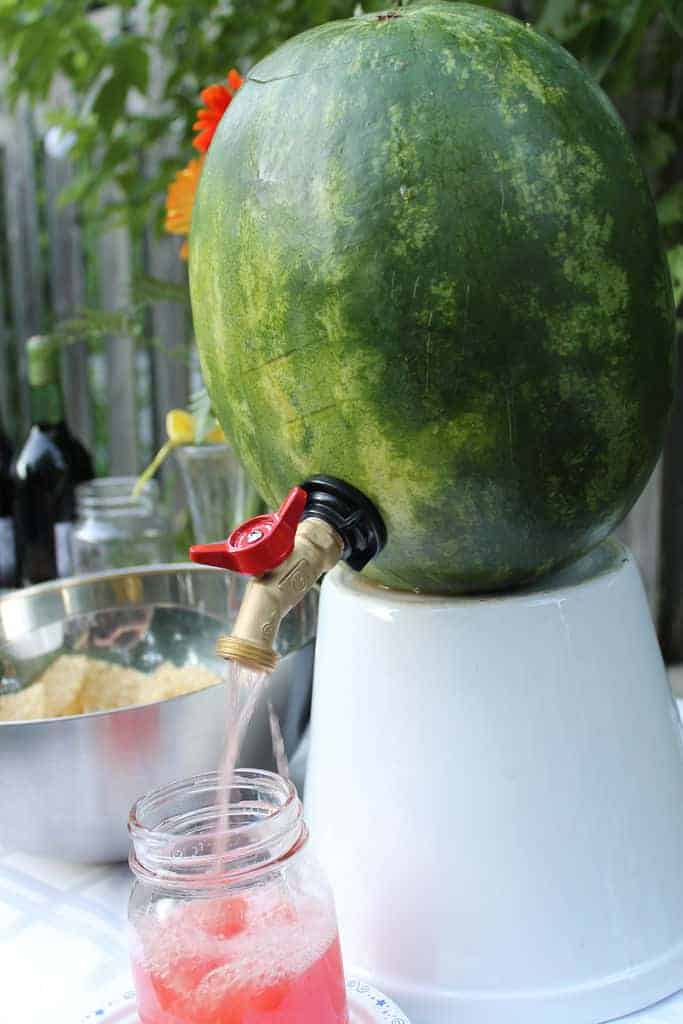 I had a dream..." to plug directly a faucet into a watermelon, fill it with spiked watermelon juice so party guests could serve themselves right from the melon!"
So it can become reality. What you'll need :
What you'll need:
10-pound seedless watermelon
Sharp knife
Big spoon
Big bowl
Drill with a 1/2-inch drill bit
3/4-inch ball-valve faucet with a handle that's easy to turn with one hand
PVC-to-faucet adapter that will screw into the back of the faucet
Rubber O-ring that fits the back of the faucet
Blender
Sieve
Pitcher
1 1/2 cups rum
4 limes
About 90 minutes of your time
We are sorry that this post was not useful for you!
Let us improve this post!
Tell us how we can improve this post?