We already featured some snail shell mini garden; we found other snail shell planters for Dischidia Pectinoides (also called the "The Ant Plant").
Dischidia Pectinoides will love your bathroom! With its moisture and steam, your bathroom reminds the home of Dischidia Pectinoides in the rainforest. The DischidiaPectinoides is so lavatory-loving that it is content to bloom in your bathroom for years and years, spicing it up with tiny red buds. Every time you take a shower, don't forget you're also feeding your Dischidia Pectinoides its lunch. Cool no?
And by using snail shell as a planter and suspended from the ceiling with a wire, it will be a nice decoration for any rustic bathroom ideas!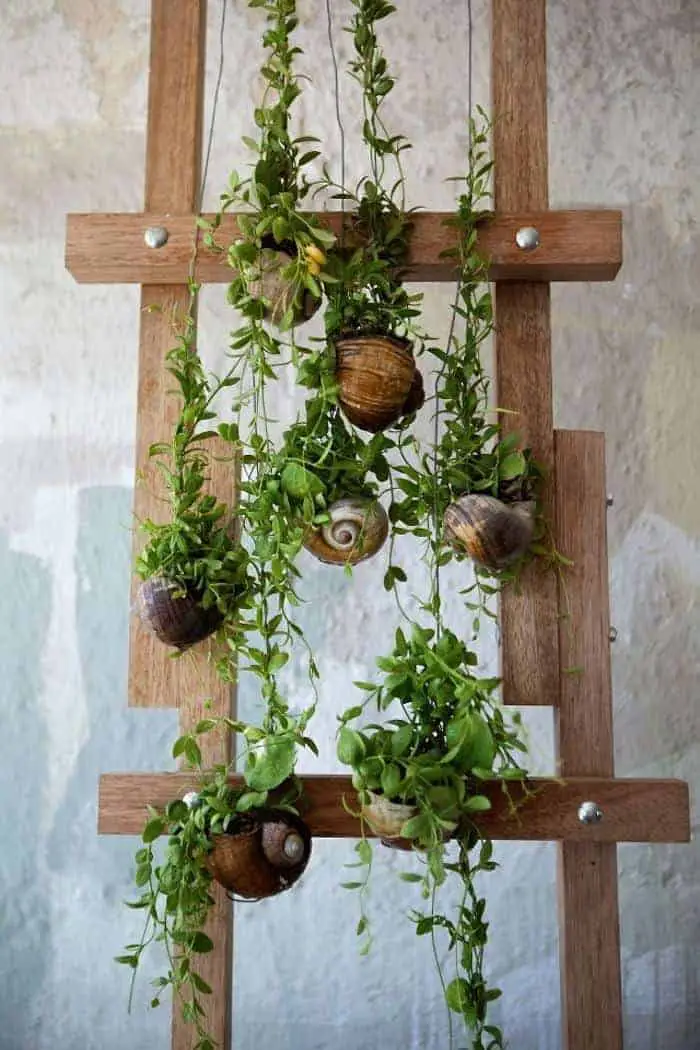 Photograph via Opus Studio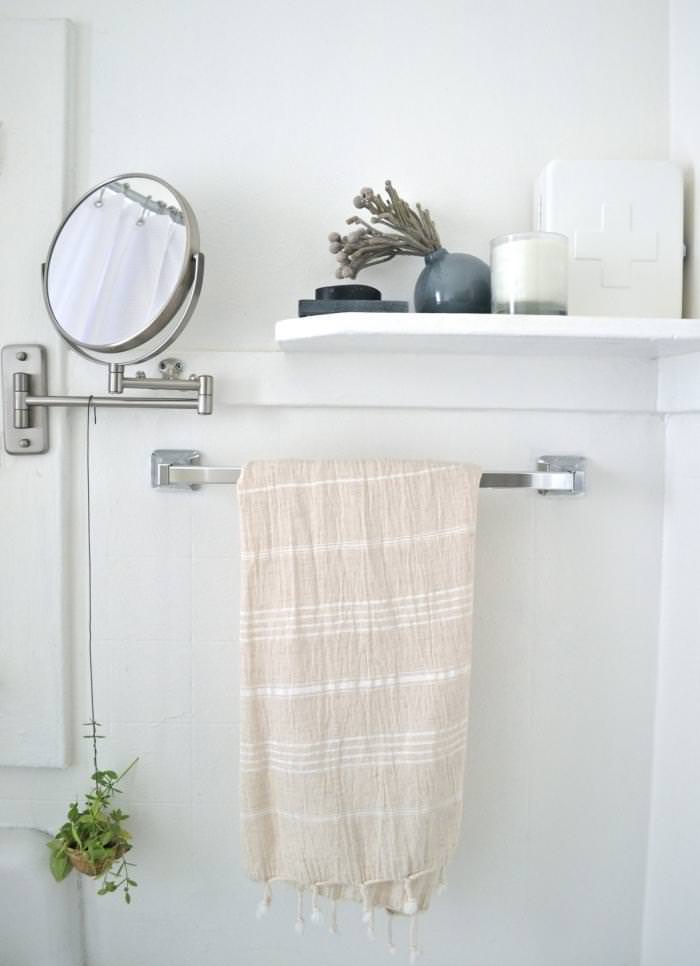 Photograph by Alexa Hotz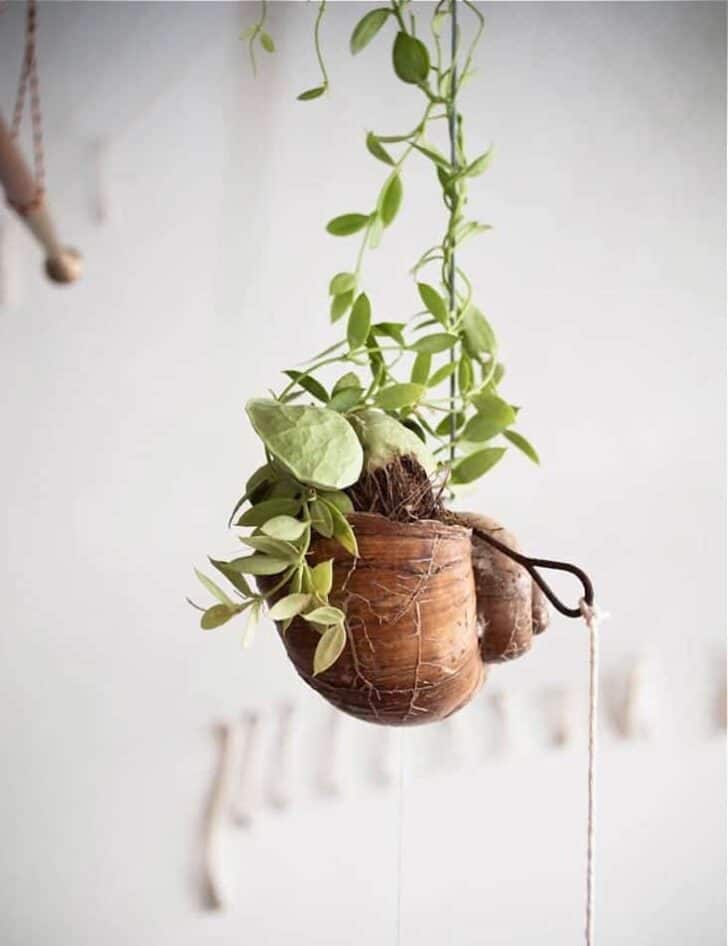 Source: Gardenista