Don't know what to do with your old handbags? Make fun and colored plant holders with them with this "Recycle It Yourself" idea! Hang the handles from hooks on a wall, on a fence or dangle them from tree branches and your garden will be unique!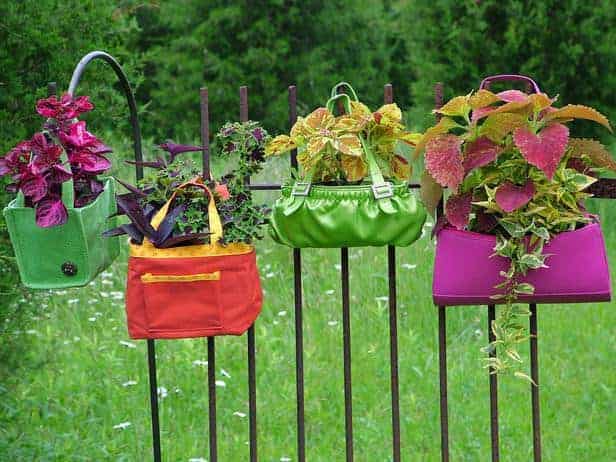 We are sorry that this post was not useful for you!
Let us improve this post!
Tell us how we can improve this post?