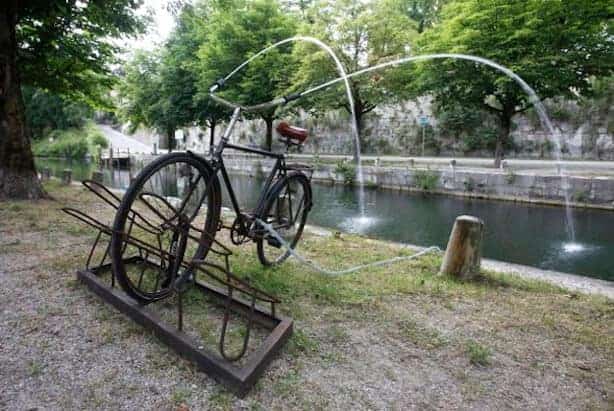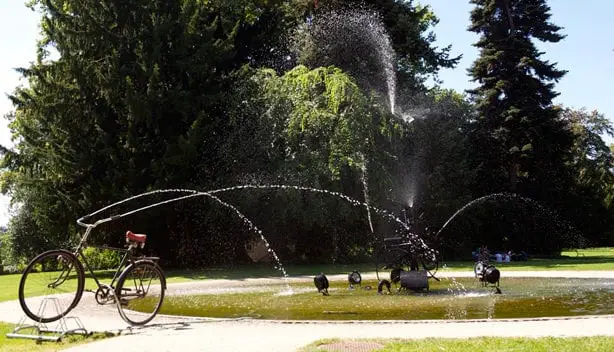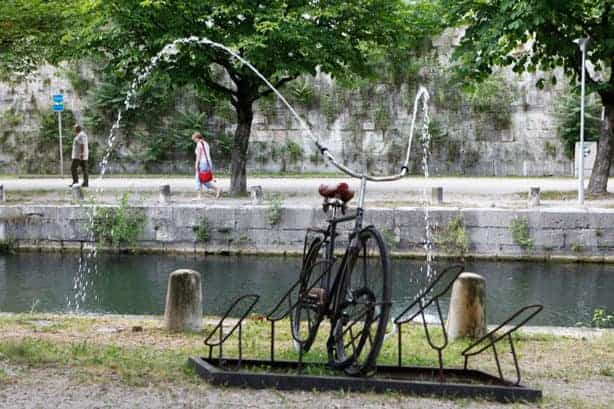 What to do with an old rusty bike? American born and Berlin-based artist, Brad Downey had the idea to mount it on a bike rack then transformed it into a working fountain.
We are sorry that this post was not useful for you!
Let us improve this post!
Tell us how we can improve this post?