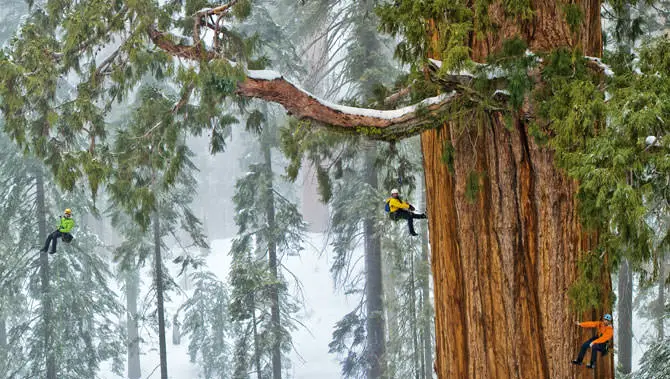 The "President" beautiful tree is the name of a giant sequoia located in the Giant Forest of Sequoia National Park in the United States, east of Visalia, California. The tree is believed to be at least 3,200 years old. It is not the tallest giant sequoia tree in the world with a height of about 247 feet (75 m), nor the widest at about 27 ft (8.2 m) in diameter at the base, but it is the second largest tree in the world, measured by volume of trunk.
That is, this tree is so big you can scarcely look at it all. A team from national geographic with scientists from Sequoia National Park recently took the challenge to take a global picture of this Giant. After 32 days and 126 different acrobatic pictures merged as a mosaic, here is the stunning result :

We are sorry that this post was not useful for you!
Let us improve this post!
Tell us how we can improve this post?