Needs some ideas for your outdoor decoration? You can do some nice decorations with those old things taking the dust and not used anymore inside your house! Here are some repurposing ideas of nice outdoor decoration for your inspiration!
A nice table made from a repurposed piece of old marble on a scrap wood base with a mix of old chairs.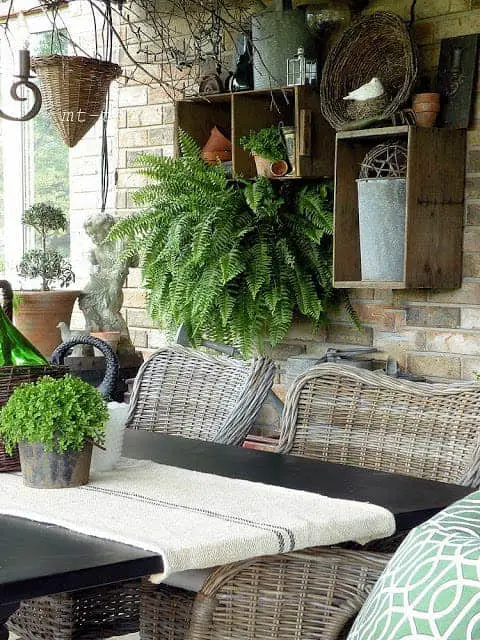 This nice covered patio is decorated with repurposed decor, from crates on the wall, to old buckets, doors, and windows.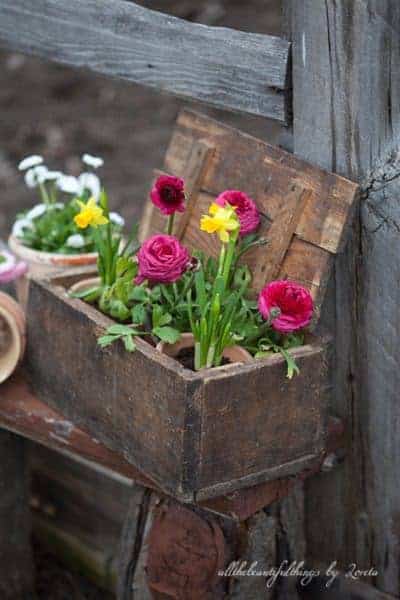 An old box filled with flowers… pretty simple!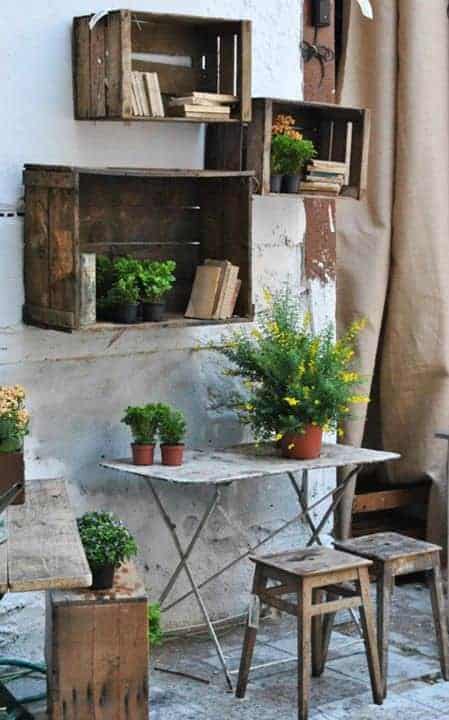 More wood crates for outdoor decor!
A room divider made from repurposed license plates, ideal for a patio space.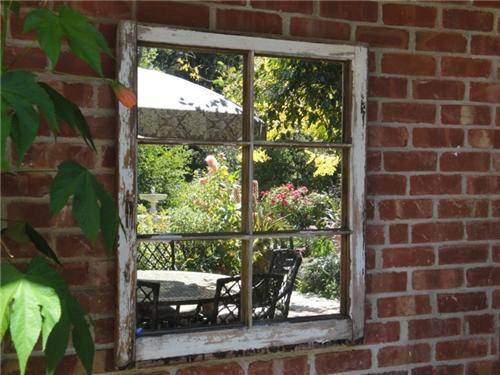 Installing a mirror onto the back of an old window adds sparkle to an outdoor room.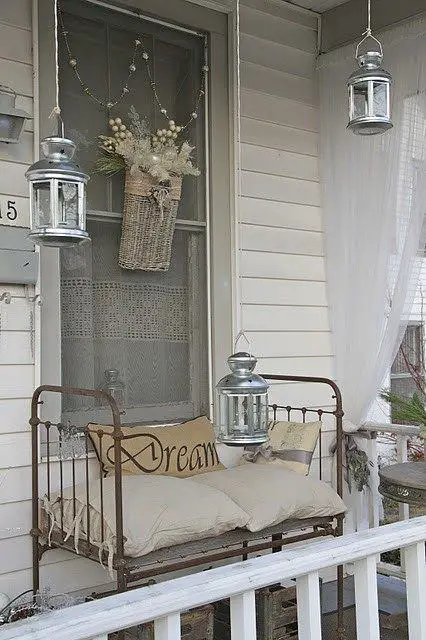 This porch uses an antique crib as a garden bench… A very romantic porch!
Website: The Garden Glove !