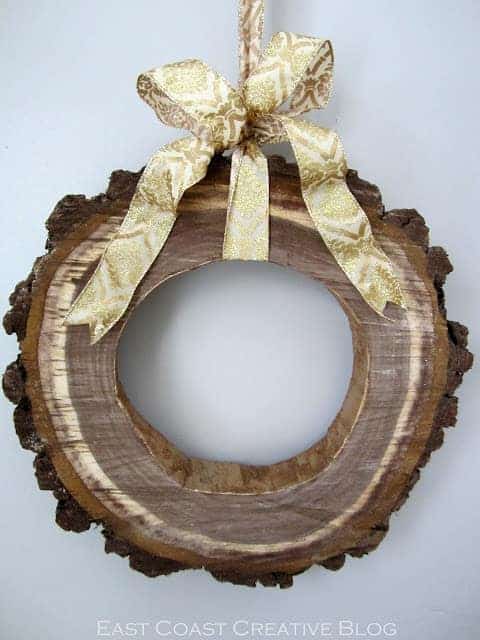 If you have tree trunks in your garden, here is an easy Christmas project that will amaze your neighbours. Basic is Beautiful! See how to do it below.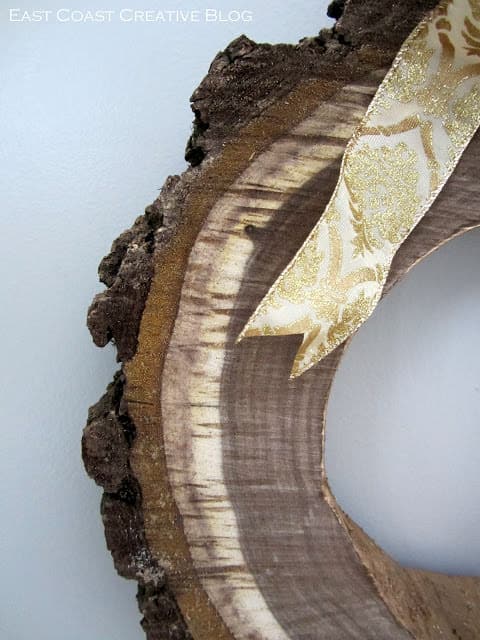 Cut a slice of wood from a tree trunk using a chainsaw (watch out!)
Using a large drill bit, drill a hole in the middle of the wood slice. This makes it easy for you to start cutting with a jigsaw.
Cut out the middle portion of the wood slice to create the wreath.The more you see the rings, the easier you'll be guided to cut
Sand the inside ring of the wood to even it out and to get rid of splinters.
Tape off the top of your wreath and spraypaint the inside a fun color.(optional)
Add Self-Stick Foor Care pads to the back of your wreath to prevent scratching.
Add your desired ribbon and step back to admire your work!