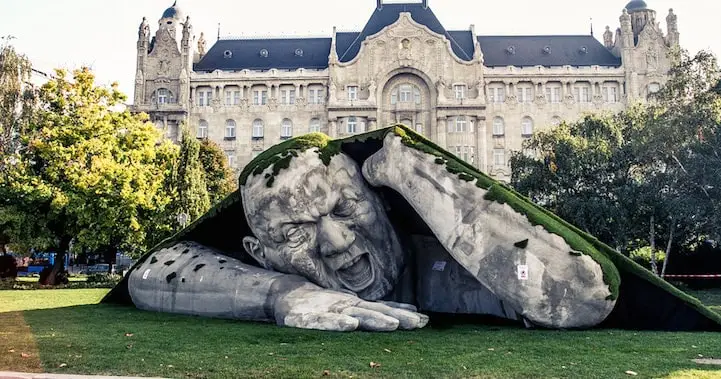 A gigantic man crawls out from the earth in this spectacular outdoor sculpture titled Feltépve ("ripped up" or "popped up") by Hungarian artist Ervin Loránth Hervé. Crafted from polystyrene, the larger-than-life sculpture was temporarily installed in Budapest's Széchenyi Square for the Art Market Budapest art fair that took place earlier this October.
We are sorry that this post was not useful for you!
Let us improve this post!
Tell us how we can improve this post?