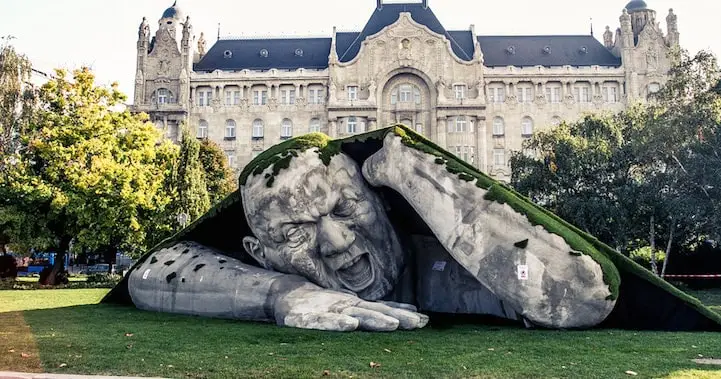 A gigantic man crawls out from the earth in this spectacular outdoor sculpture titled Feltépve ("ripped up" or "popped up") by Hungarian artist Ervin Loránth Hervé. Crafted from polystyrene, the larger-than-life sculpture was temporarily installed in Budapest's Széchenyi Square for the Art Market Budapest art fair that took place earlier this October.
How useful was this post?
Click on a star to rate it!
Average rating / 5. Vote count:
No votes so far! Be the first to rate this post.
We are sorry that this post was not useful for you!
Let us improve this post!
Thanks for your feedback!