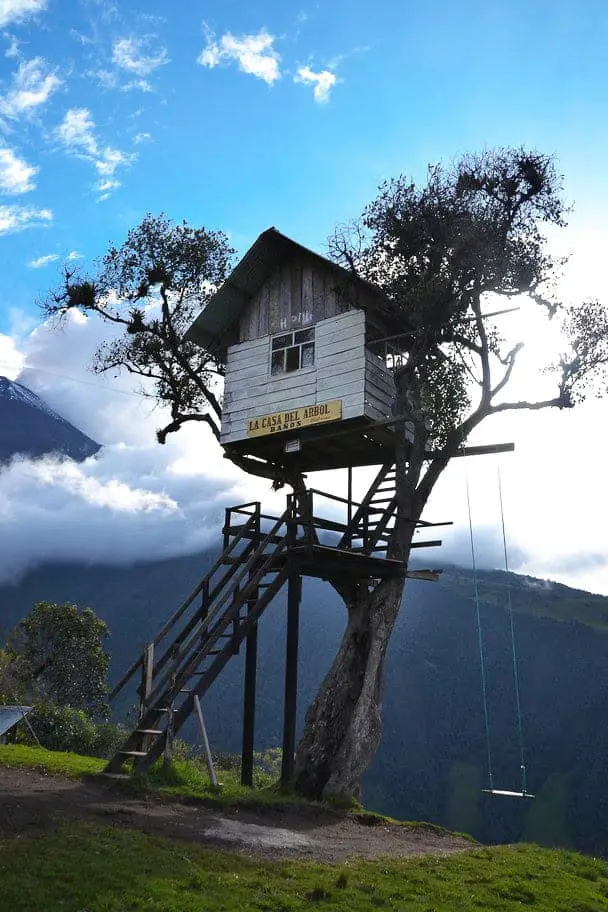 La Casa del Àrbol (Tree House). A one of a kind tree house with the swing at the end of the world. The house was built at the property of the watcher of the Tungurahua Volcano and is a popular attraction for the adrenaline seekers. Located in Baños de Agua Santa, Ecuador.
We are sorry that this post was not useful for you!
Let us improve this post!
Tell us how we can improve this post?