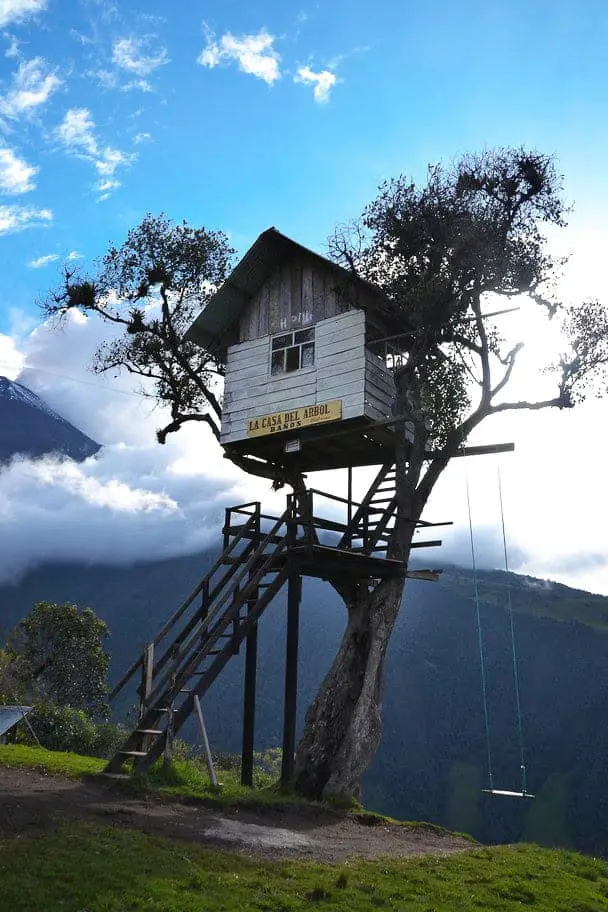 La Casa del Àrbol (Tree House). A one of a kind tree house with the swing at the end of the world. The house was built at the property of the watcher of the Tungurahua Volcano and is a popular attraction for the adrenaline seekers. Located in Baños de Agua Santa, Ecuador.
How useful was this post?
Click on a star to rate it!
Average rating / 5. Vote count:
We are sorry that this post was not useful for you!
Let us improve this post!
Thanks for your feedback!