Those of us who are lucky enough to possess a garden within our property are able to enjoy a sense of peace and tranquillity that would not be possible within more confined living conditions. However, creating a bespoke garden refuge can be a bit tricky if you have not undertaken such a project before. Not only are there numerous variables to address, but it is just as important to highlight a few pitfalls which should be avoided along the way. Let us, therefore, break this topic down into a handful of easily digestible sections so that each can be examined when the time is right.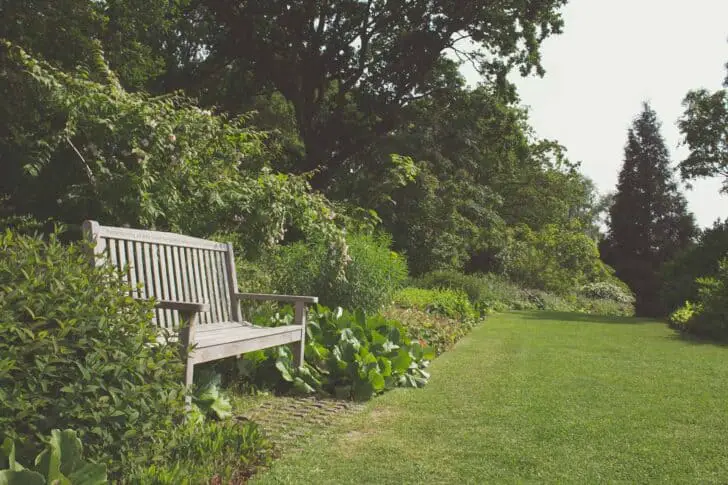 Take a Look at the Layout
Planning is arguably the most important stage of any garden project. Similar to constructing a house from the ground up, you will need to have an idea of the final layout of the garden as well as the elements that will be present within its confines. Of course, you must address the available land as well as areas that might need to remain in their current state (such as any drainage ditches or septic systems that may already be present). While each project is naturally associated with its own unique set of variables, here are some worthwhile questions to ask yourself before moving on:
Will you require any type of planning permission?
How long is the project expected to take?
Might it be better to hire a professional?
Why types of plants do you desire and are these suited for the weather associated with your location?
How much ongoing maintenance will be necessary once the project has been completed?
How much time and money can you afford to spend?
Once you have addressed these queries, the physical work can begin. Let us now break a typical garden project down from a step-by-step perspective in order to understand the big picture.
Determine the Type of Landscaping that is the Most Appropriate
Landscaping can be thought of as the "personality" of your garden. It is the first feature that guests will notice upon arrival and it can often dictate the levels of comfort that you can expect to subsequently enjoy. This is why it is normally best to work with a professional landscaping design firm. These individuals will be able to determine which configuration is the most appropriate for your garden. Of course, there are many other elements to address when choosing the most appropriate landscaping. Some of these are aesthetic while others are decidedly technical in nature.
Aesthetic issues will center around how the garden is intended to appear, what types of plants are available and the inclusion of other embedded features such as fences or walkways. In the same respect, technical considerations will also need to be assessed. Many of these take place "behind the scenes" and yet, they are equally as important. Here are some examples of technical landscaping issues:
Soil porosity
Drainage solutions
Variables such as pipes or buried power cables
The installation of systems to properly water your garden
Achieving the appropriate balance between sunlight and shade
Whether or not you require permission from your local council before a project begins
The allure of your garden landscaping will likewise depend upon the types of plants and shrubbery that are present. Some are suited for specific environments while others are more robust in nature. It, therefore, makes a great deal of sense to look at what types of plants can be chosen within the next section.
Choosing the Best Plants
Before we move on to examining which types of plants and the most suited for specific environments, it is important to take location into account. For example, choosing to place a large tree too close to your home can lead to grave issues in the future such as roots penetrating the basement or dangerous overhanging branches. Also, bushes located in close proximity to patios and similar "comfort zones" can become overgrown and cause real maintenance headaches. This is once again why determining where your landscaping plants will be placed is just as important as understanding which types are the most appropriate.
If you are looking for low-maintenance options, it is best to stick with plants that are quite hearty and do not require a great deal of care. Here is a list of some dwarf shrubs that can make the perfect additions to your garden:
Boxwood
Magic Carpet Spirea
Norway spruce
Curly sedge
Japanese garden juniper
Hydrangea
These smaller elements will add a lush and verdant personality to your garden and they do not require much care; ideal characteristics if you happen to lead a busy lifestyle.
There can also be times when you wish to plant small trees within your garden and allow them to grow. The good news is that there are literally dozens of options to choose from. Some species such as oak, maple, and pine will offer up a more traditional appearance. If you are looking to imbue a bit of shade into your garden, varieties including silver maple, American sweetgum, and weeping willow are all great alternatives to consider. Some species such as pin oak are also wise choices if you have children, as these trees can be climbed when they are still young. Once again, be sure to take into account how fast the tree is expected to grow; some variants could quickly overwhelm the environment if they are not regularly pruned (a lengthy and cumbersome task).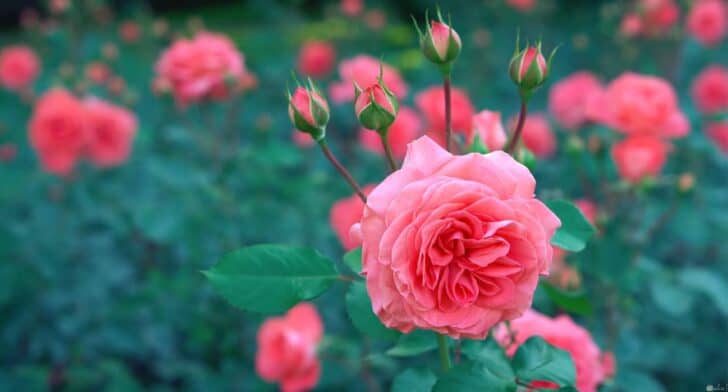 Let There be Colour
Although some homeowners enjoy a garden that displays varying shades of green, colorful flowers can make an excellent and eye-catching addition when the weather outside becomes more pleasant. As you may have already guessed, there are literally thousands of types to select and this will largely depend upon your personal tastes. If you are looking for strong flowers that do not require a great deal of care, consider these options:
Shasta daisies
Coneflowers
Hardy hibiscus
Perennial geranium
Ferns
If you are instead looking for perennial flowers that will add a splash of colour to the garden, species such as black-eyed Susan, lilies, roses, violets, asters, and delphinium.
Another important concern when deciding upon which flowers are the best suited will involve the type of soil found within your garden. Some species have stringent requirements. If your soil is primarily comprised of clay, roses are a great option. Soils associated with a salty composition (such as those found near the coast) are best paired with flowers such as daylilies, prickly pear cactus, and lantana. If you are uncertain what type of soil is present within your garden, it is best to speak with a professional landscaping specialist. He or she will be able to determine your requirements as well as which flowers are the most appropriate options.
Water is Life
One of the benefits associated with living in the United Kingdom is that we are no strangers to rain. However, some regions will receive more precipitation than others. Areas such as Essex and Kent are known for drier climates while other locations including Snowdonia and the Lake District are famous for enduring copious amounts of rainfall. In either case, extremes in terms of water can cause very real concerns.
The first technical issue involves drainage problems in relation to large amounts of rainfall. Gardens found within a depression will naturally retain water. The same holds true if the underlying soil is comprised mainly of clay (clay is not very porous, so the water will have difficulty draining to lower strata). If you happen to reside within an area known for excessive rainfall totals, these issues should be addressed in advance. Many homeowners could benefit from the presence of a submersible pump that can be used to drain any standing water before it causes damage to their home or property.
However, dry climates are also very real challenges. Keeping your garden green and lush will normally depend upon regular watering. This will obviously present a challenge if you are busy throughout the day. Attempting to water a garden with nothing more than a hose or a sprinkler can evolve into a very real hassle; especially if your plants are exposed to a fair amount of sun. So, one interesting option to consider is to install a network of automatic sprinklers within the driest locations. These "smart" systems can water your garden and predetermined periods of time throughout the day (most often in the early morning and around dusk).
Although these systems can cost a fair amount of money when dealing with larger plots of land, their advantages cannot be overlooked. We need to keep in mind that the flora located within your garden represents a very real investment; sometimes valued well into the thousands of pounds. It, therefore, stands to reason that you should strive to protect this investment. Be sure to take a look at your different options and to compare the services offered by at least three different providers so that you can obtain a notion of how much such an installation will cost.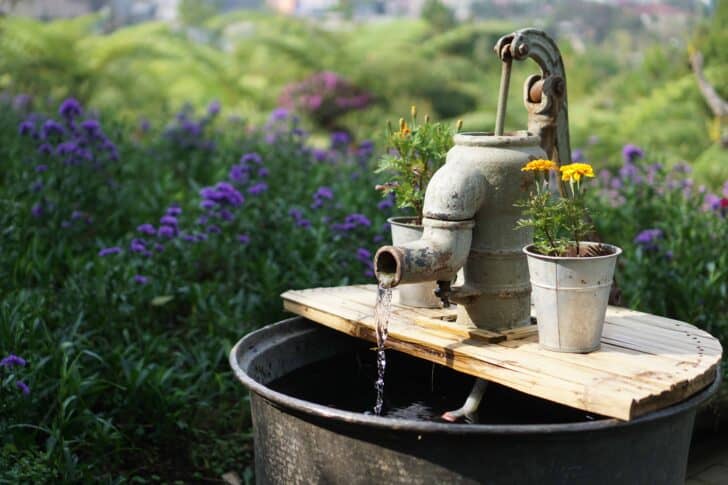 Bestseller No. 1
Sale
Bestseller No. 2
Sale
Bestseller No. 3
Addressing the Grass Within Your Garden
The grass is undoubtedly one of the most attractive features to be found within many gardens. Some species are more resilient than others. If you have been searching for low-maintenance options that are capable of withstanding weather extremes, species such as Kentucky bluegrass, tall fescue, and Zoysia are ideal solutions (particularly if your garden receives a great deal of sun). On the contrary, species perfectly adapted for shady environments including perennial ryegrass are worthwhile to consider.
Although we all know that watering the grass within your garden is important, you might be surprised to learn that aeration is just as crucial. Gardens associated with a high level of foot traffic are at an even higher risk, as the soil beneath the grass can become compressed. Compressed soils tend to be bereft of air pockets. The roots of your grass rely upon these air pockets to receive oxygen as well as many important nutrients. Assuming that you are unable to replace the underlying soil, it is prudent to aerate the surface from time to time. There are many tools that can be used to expedite such a process by poking small holes in the ground.
Certain types of fertilizers will also be necessary if you hope to enjoy a healthy and attractive lawn. This is even more relevant if your grass happens to be located near trees, shrubs, or a large flower bed. All of these plants will compete for vital nutrients and water, so they will require a bit more attention. If you are able to select the proper species of grass for your garden, there is no doubt that years of enjoyment await.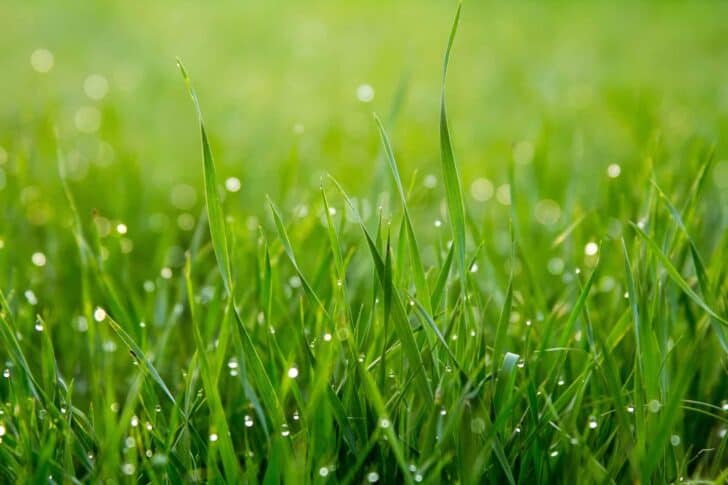 Sale
Bestseller No. 1
Bestseller No. 2
Sale
Bestseller No. 3
Creature Comforts
The first half of this article was primarily devoted to choosing the right types of plants and shrubs for your garden. However, there are many other elements that can create a truly stunning landscape. These will largely involve the presence of "creature comforts" such as benches, seats, and tables if you are hoping to get the most out of this amazing environment.
The styles and designs of such furniture will always revolve around your personal tastes. However, it is important to choose items that have been specifically engineered for the outdoors. The materials will also come into play. Furniture constructed from wicker, wrought iron or aluminium tends to stand up to the test of time as well as the harsh elements.
Patios and Decks
Let's assume for a moment that you have selected the most appropriate furniture for the garden. If you have the available space, the chances are high that you are hoping to install some type of patio or decking solution. There are several benefits associated with these elements. First and foremost, they can be used to store your furniture if you wish to enjoy a meal beneath the stars or if you happen to be expecting guests. However, these structures can also increase the value of your property (some varieties can add to the worth of your home by more than 12 percent). Try to match the decor of a patio or deck with the appearance of your garden in order to enjoy a seamless appeal. This leads us to the next section.
All About Coordination
Please keep in mind that a garden represents much more than a standalone element. It is instead intimately connected to the appearance of your home. This is why coordination is extremely important. For example, structures known for their height (such as two- and three-story homes) can benefit from the presence of tall and slender foliage such as pines and creeping ivy. The same holds true in regards to any man-made elements such as pathways, patios, decks, or gazebos that may be present. Try to tie together these items with the exterior of your house. Not only will this involve their dimensions and designs, but colors should also match. For example, a few coats of paint or semi-transparent stain which resonate with the walls of your property will provide a sense of visual balance.
Lighting Elements
Let's never forget that gardens are just as beautiful after the sun descends below the horizon. This is why incorporating the presence of bespoke lighting solutions is always a wise choice. In this respect, there are many fixtures that can offer truly scintillating results. Here are some types of configurations to consider:
Spike lights which can be embedded within the soil
Floodlights
Mounted wall lights and sconces
LED-powered candle lights
Spotlights
The placement of these fixtures is also important, as the main intention is to accentuate the most attractive elements of your garden while providing it with a sense of depth. It is a good idea to experiment with different configurations before determining which is the best solution.
Additionally, "smart" lighting systems are now becoming commonplace. These designs offer a number of interesting advantages. Many lights are now entirely wireless in nature. They instead rely upon solar panels to store power before the sun goes down. Others can be controlled by dedicated mobile applications; allowing you to adjust factors such as intensity, illumination, and even the color of the light itself.
Privacy Issues
Gardens should always be able to offer a bespoke sense of privacy if you happen to live within an urbanized region. This is why choosing the right type of fencing is important. While white picket fences might be known to display a more traditional feel, these are hardly ideal if you are looking to avoid prying eyes (or if you happen to have pets or young children). Stockade fences, shadowbox fences, and vertical clapboards are all popular options to examine in greater detail.
Their heights can be selected based around your requirements and while these structures are certainly functional, they are also undoubtedly beautiful. Woods such as pine, cedar, and oak can add a touch of class to any garden and they can be painted or stained in order to blend in with the nearby environment.
Bestseller No. 1
Sale
Bestseller No. 2
Abba Patio Snow Fence 4' X 100' Feet Plastic Safety Fence Roll Temporary Poultry Fencing Mesh...
MULTIPLE FUNCTIONS: Great for construction and work sites as a safety fence. protecting flowerbeds and gardens from being trampled on. You can also use this mobile fencing as a way to create a...
LIGHTWEIGHT REUSABLE & DURABLE: Visible plastic safety fencing is a lightweight plastic netting temporary fence designed to barricade small areas from being entered or left.UV, rust, rot, fade, and...
Bestseller No. 3
High-End Additions to Consider
There are also additional accessories that can be used to provide your garden with a luxurious sense of class. In the event that money is no option, some suggestions include gazebos, fish ponds, waterfalls, and fountains. However, we should mention that such elements do not have to be incorporated simultaneously. Some of the most beautiful gardens have taken years to create and this is actually part of their overall beauty. Whether you are looking to pursue a new hobby, to add to the appeal of a recently purchased property, or to nurture your green thumbs, gardens will provide you with hours of rewarding entertainment.
Growing with Your Garden
Please note that some of the suggestions mentioned above will not apply to all property owners. You should therefore feel free to examine the most relevant options in relation to what you are looking to achieve. As stated previously, it is also prudent to consult with a professional when undertaking larger projects in order to avoid any potential mistakes.
Gardens are living environments that will undoubtedly add a sense of vibrant beauty to your home. With the appropriate amount of planning and foresight, there is no doubt that you will be able to create a truly one-of-a-kind atmosphere.
Updated on 2023-05-27 - Images from Amazon API. Logos are trademarks of Amazon.com, Inc. or its affiliates. 1001Gardens is a participant in the Amazon Services LLC Associates Program, an affiliate advertising program designed to provide a means for sites to earn advertising fees by advertising and linking to Amazon.com.