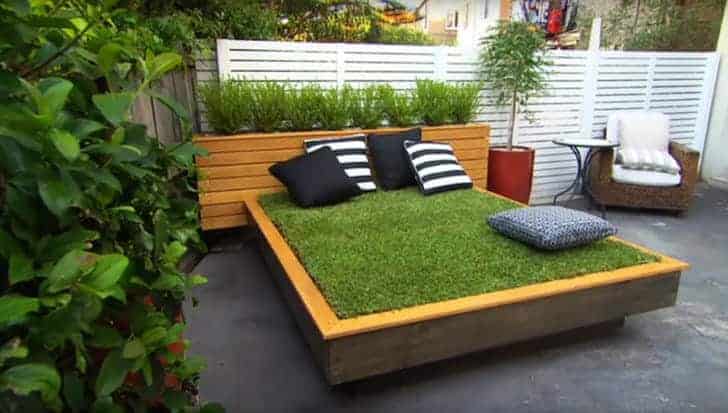 What better way to have a good nap in a sunny garden, a holiday afternoon? Jason (gardener on Australian TV show Better Homes & Gardens) dreamed of it. His problem was that he had no lawn in his garden. So he decided to do a bit of home-staging and make a bed with wooden planks and plant grass to make a very soft mattress. What to do good naps under the summer sun.
So, if as Jason your garden grass is not enough, or you really love the comfort of a cozy bed… You can make your own outdoor grass daybed as demonstrated from start to finish below and in the video.
It is made from wooden pallets and including a planter headboard to add more greenery to the piece of furniture.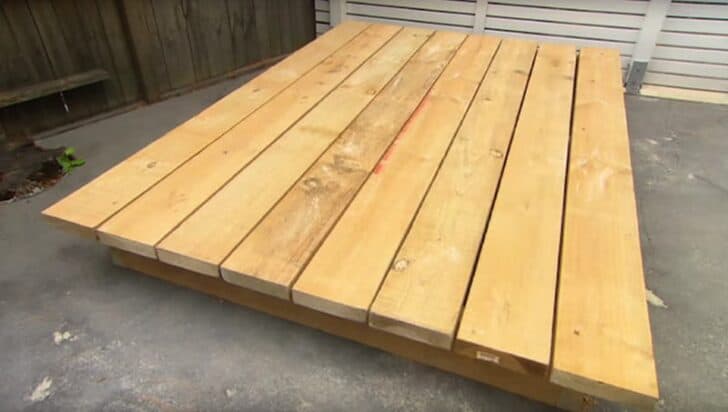 Dismantle a wood pallet with a pallet buster and attach panels together to form a large bed platform
Keep some wood pallet panels and use them to make a pallet bed frame and a nice planter as a headboard
Make a proper soil, you can add some natural fertilizers.
Dispose grass bands on a proper soil as a grassy mattress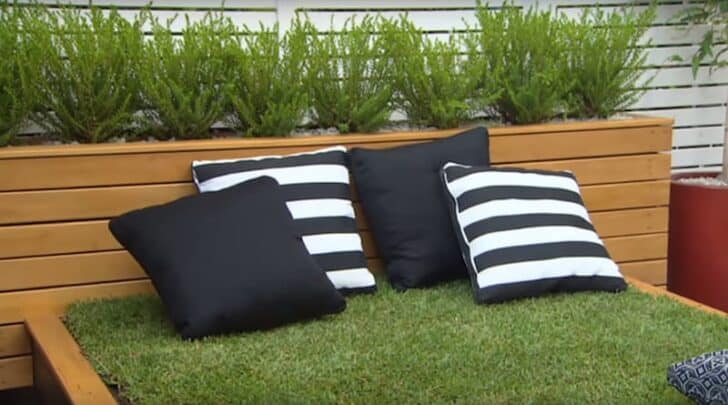 Add cushions for extra comfort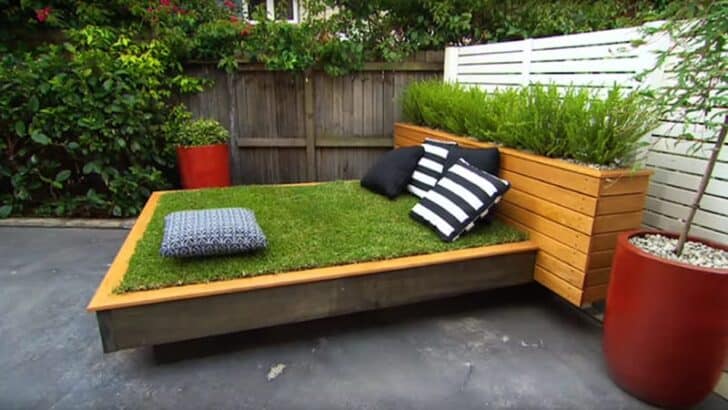 Here we are, a perfect outdoor daybed for the spring season!