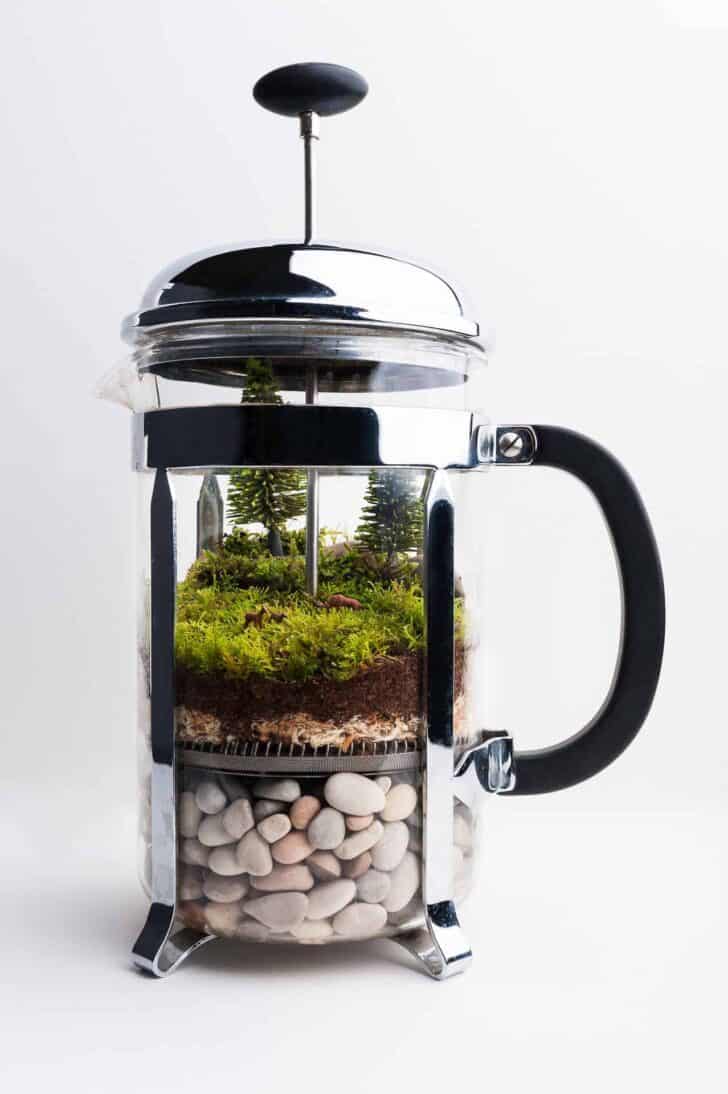 "This time I've used an old coffee plunger to create some de(er)caffeinated coffee- mind the pun. Using an unusual or common household item as opposed to a jar can instantly make a terrarium more interesting."
Really love the idea of repurposing your french press as a perfect touch for your decoration ! The white stones are perfect !
Terrarium and photography by Zik
We are sorry that this post was not useful for you!
Let us improve this post!
Tell us how we can improve this post?