There is no better way to spruce up a small yard than having a well-crafted and eye-catching flower garden. Given that smaller yards are generally easier and cheaper to maintain, all the worries about costs, expenses, labor and pests control can be kicked to the curb with proper planning and planting. If you are looking for ways to impress your guests and neighbors with your yard, here are some options to try out when it comes to flower gardens that will stand out.
Invest in fancy garden stands
You are spoilt for choice when it comes to garden stands. These gardening essentials come in different varieties from material, size, shape, and color. From tin, wood to plastic, you can opt not to make a purchase and instead create your stand. They don't have to be plain. Go for the rose gold paints or your favorite paint color. You can then proceed to plant your roses, marigold, herbs and even succulents on the stands.
Create window boxes
If your window sills have adequate space, you can create wooden or steel boxes to plant your flowers. Since your yard is tiny, having window boxes filled with wandering Jews, ivies and heathers gives the illusion that your yard is bigger than it is.
Have some porch plants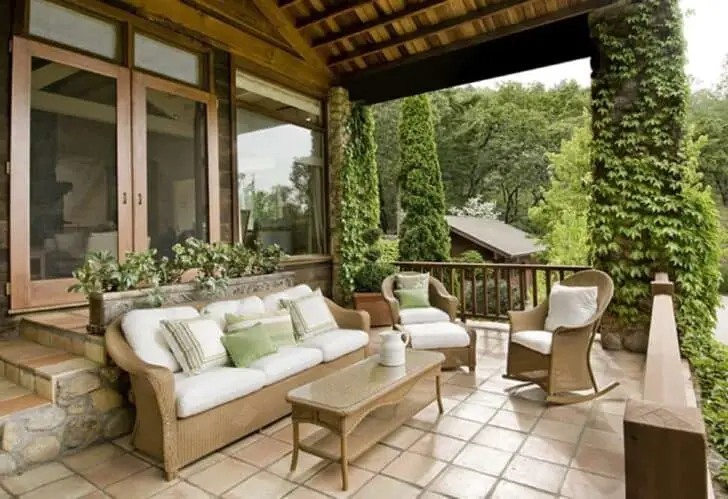 Just like window boxes, having flowers on your porch is not just aesthetically pleasing, they give the illusion of a bigger garden. Have beautiful pots filled with lantanas, ferns, and impatiens that will complement the plants that you will have in your garden?
Be creative with wood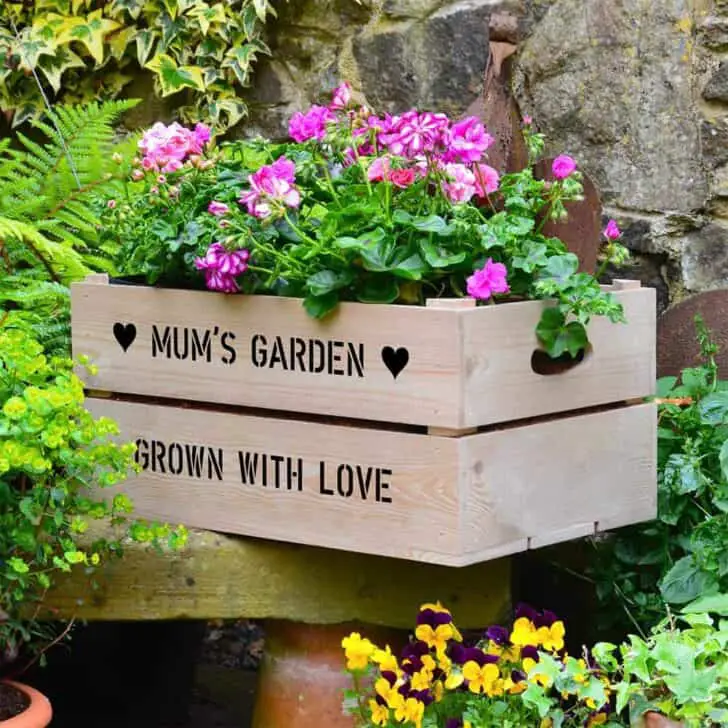 From recycling old wooden crates and turning them into planters to making a 'do it yourself' stand for flowers, there is no limit when it comes to decorating your flower garden with wooden objects. By using the crates, not only are you recycling, but you are also being creative. The trick here is understanding where to place and how to arrange them for an appealing look. Line them up along the fence (for fenced yards). The biggest advantage of having wooden planters in your flower garden is that they go with any type of flowers, lilies, to roses to dahlias to orchids. These stands are nothing short of convenient.
Have a vertical garden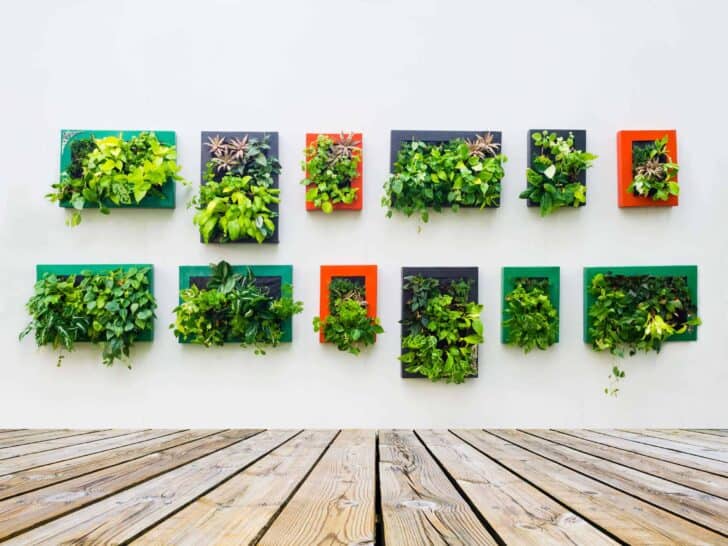 Vertical gardens are a breath of fresh air for owners of small yards. The whole essence of this style of planting is to save on space, explaining why it is a go-to for flower garden lovers. You will have more flowers planted on a smaller scale and still have your yard looking like a million dollars. Plant your lipstick plants, crotons and bromeliads and watch your yard transform into a genius masterpiece.
Plant dwarf/fruit trees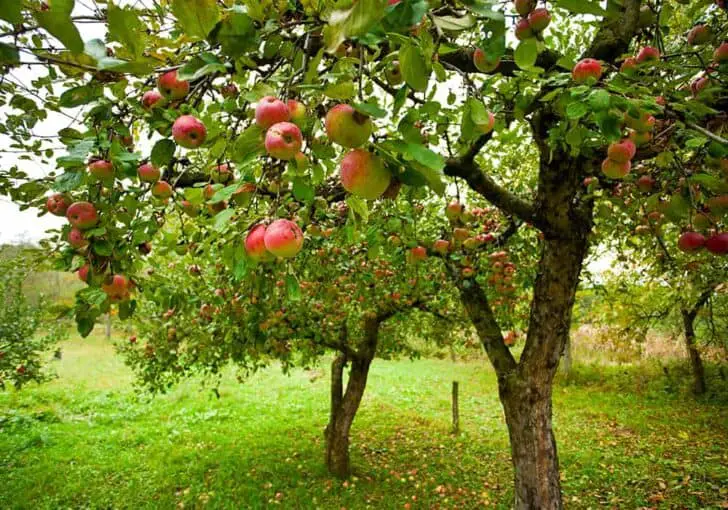 If you are a lover of trees with limited space in your yard, you might want to think about dwarf trees. The tallest they grow is between eight to ten feet. Look for Japanese Maple, pygmy date palms, cornelian cherry and plant them in the middle of the flower garden to vamp up the look.
Plant bright and colorful flowers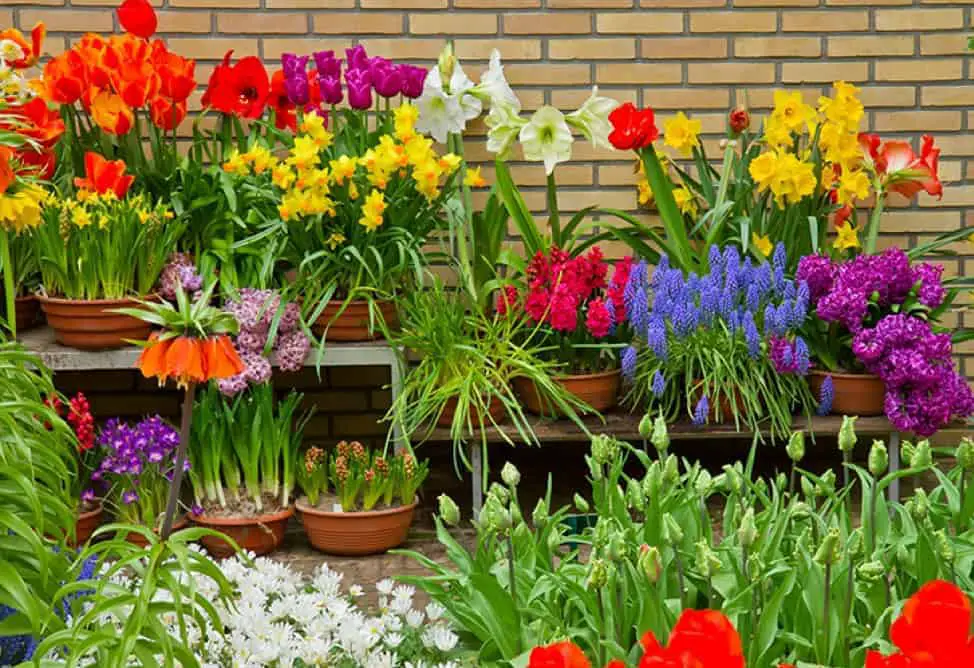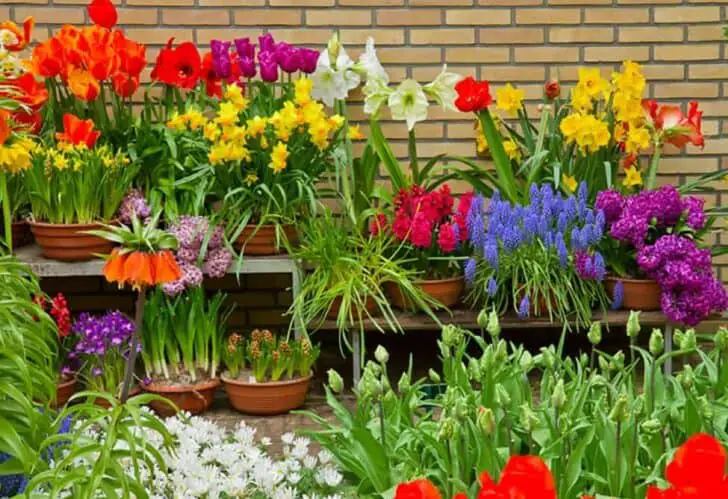 Just because your yard space is tiny does not mean it has to plain and drab. Go for colorful plants that will decorate your space. Go for pink flowers, the lavenders, blues, and reds. This way the bright colors will draw everyone's attention to the garden, blurring out the fact that you have a small yard.
Have climbing plants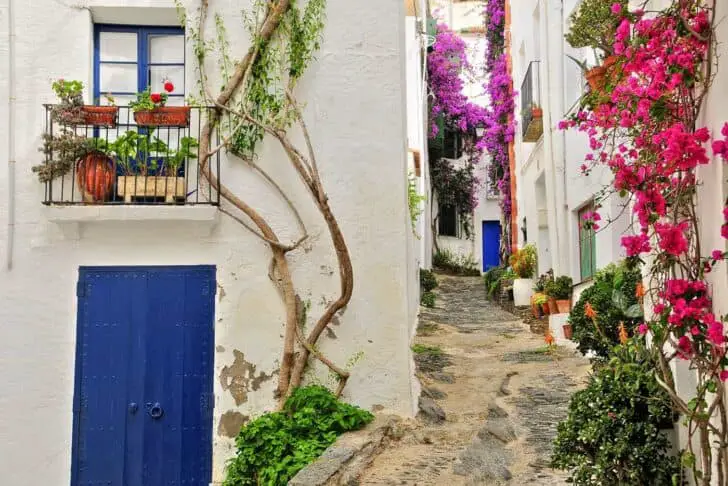 Some of these plants are usually accompanied by beautiful flowers and they save on space while making your landscape stand out from the rest. Probably the best out of the bunch of climbing plants is the bougainvillea. This plant is wonderfully pleasant when in a yard due to its lovely colors and beautiful arrangement. They come in red, purple, pink and even white, meaning you can have different colors of one variety. Other climbing plants with flowers that you can go for include but not limited to; climbing hydrangea, wisteria, star Jasmin and Violette clematis.
Have the same bed for your flowers & vegetables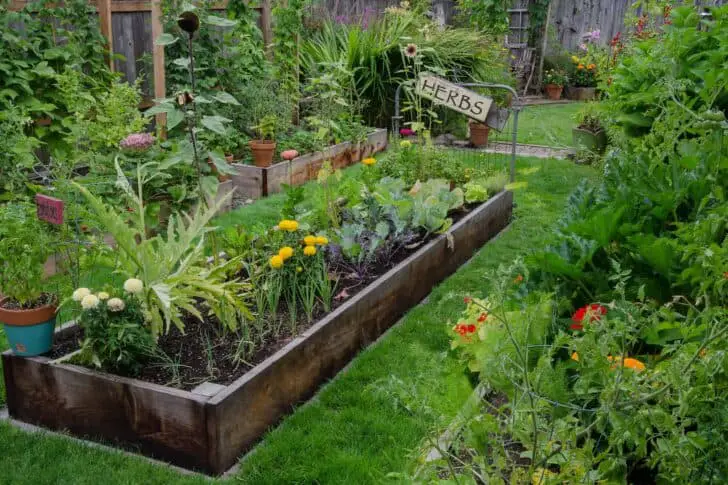 This is a great way of killing two birds with one stone. If your yard is tiny, having separate spaces for the flowers, herbs and vegetables might not be a smart idea. This is because the constricted space will look crammed up with all the plants. You can, therefore, have the same garden for the flowers and veggies and save up on space which you can use for something else like a lovely bench to decorate the yard.
Have flowers on your side yard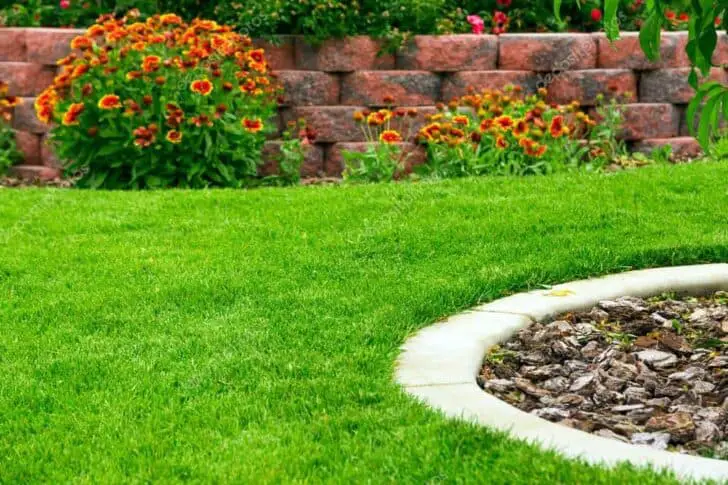 You might need to know how to arrange the flowers in such a way that they are at a reasonable distance with the pavement. You can even go for an overhead design of the flowers whereby you train the plants to grow overhead the pavement path.
Invest in mood lighting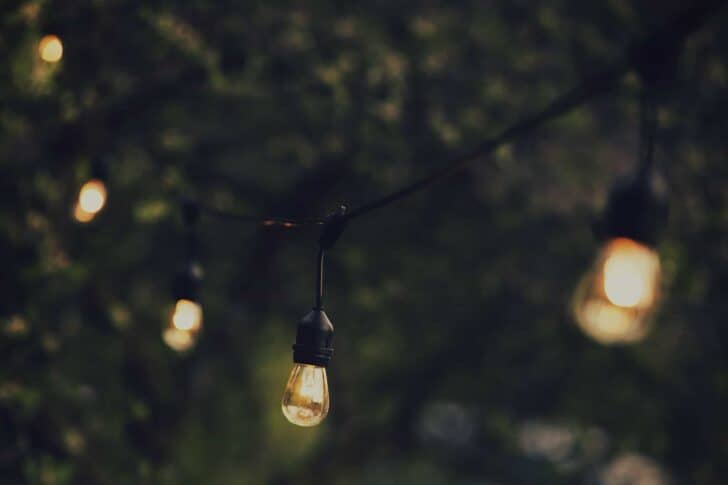 Imagine the breathtaking combination of flowers on a flower garden and lovely lampshades that provide the ultimate mood lighting. This is a guaranteed way of making the tiny yard to stand out as the combination of pretty lights and colorful flowers cut across the landscape. This will be a welcome addition when you are hosting a party or guests in your yard.
Hang plastic flower pots from the fence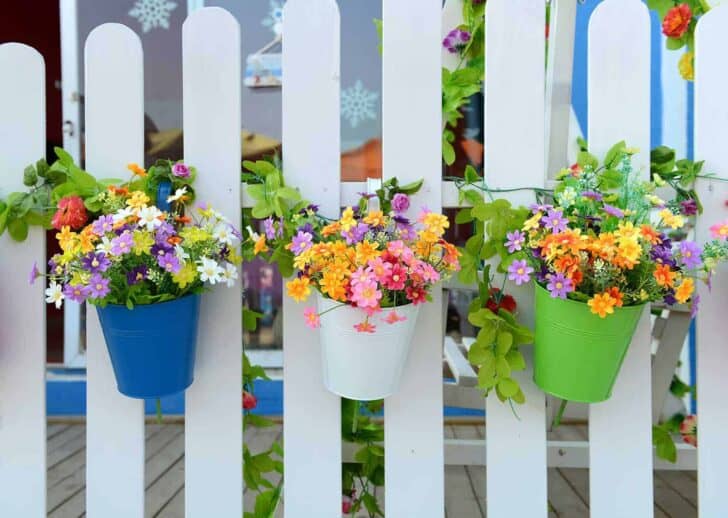 This is a phenomenal way of adding to the flower garden and saving on space. Flower pots are always a great way of making your garden lovelier. However, if you have limited space, you can opt to have the pots hanging from the fence. The flower pots are usually readily available in any gardening supply store while the hanging string can be made at home using twines and cotton thread. In place of plastic pots, you can go the recycling way and use discarded plastic bottles. To make them more appealing, you can airbrush the bottles with prettier colors. It is important to do your research and find the paint components that will not harm the flowers/plants.
Create a cottage garden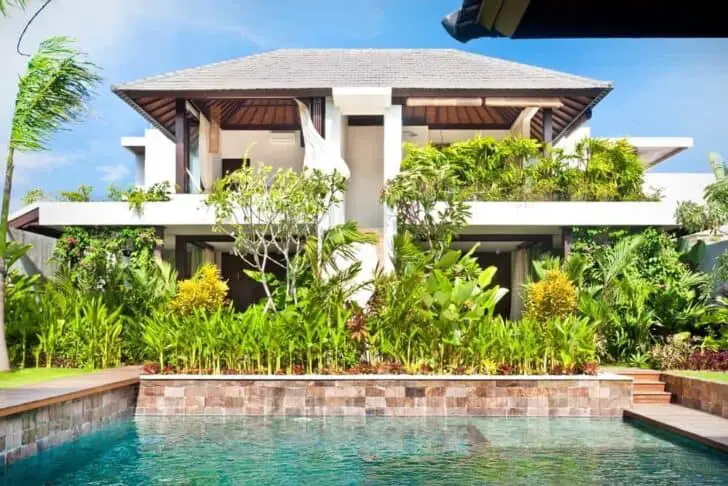 When properly designed and executed, a cottage garden has the potential to change your entire yard and give it a classy look. This is because you can take advantage of exotic flora as there are companies that deliver flowers internationally. While there are no rules for these types of gardens, you might need to ensure that you control all the colors and textures to avoid it appearing chaotic. Do not go overboard with the colors and ensure the rest of your yard is well pruned to ensure all eyes are directed to the cottage garden.
Be creative with the garden borders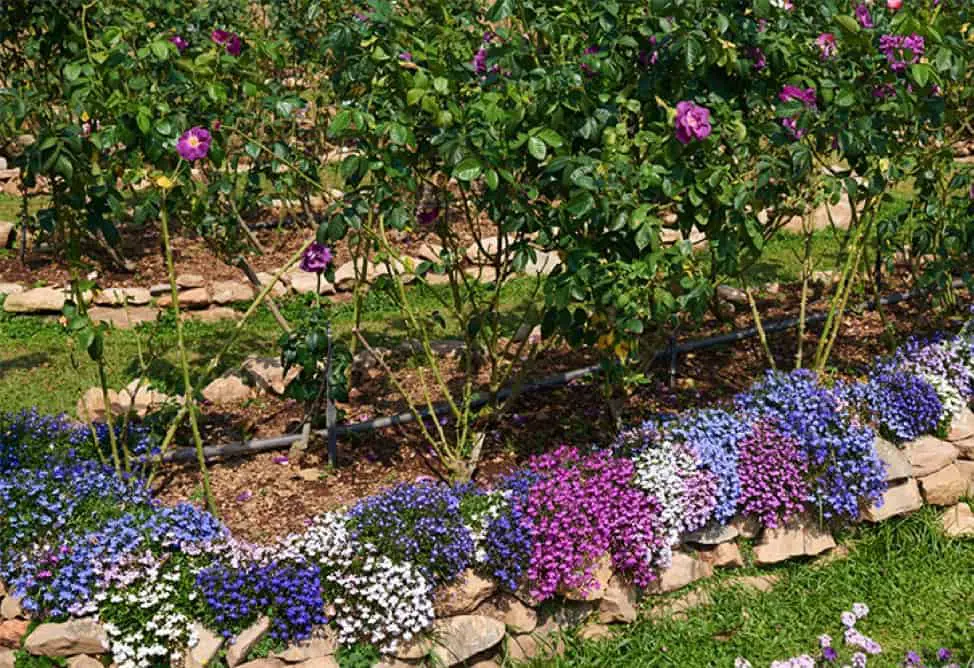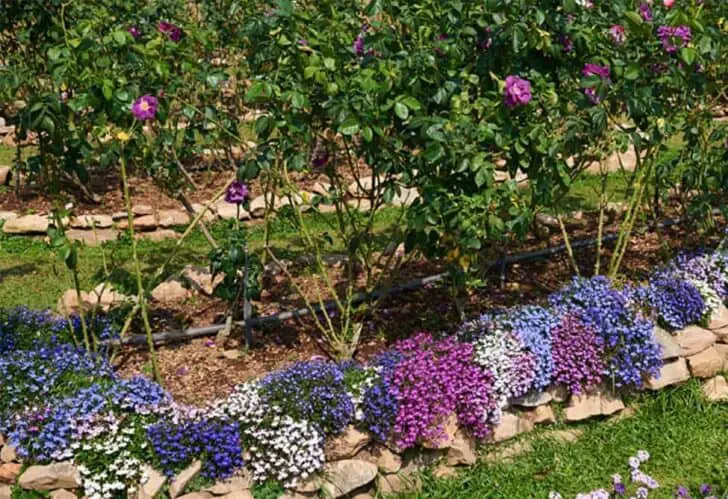 You do not have to plant your flowers in a single straight file. The borders can meander and you can even create a pattern or a map with the border and use colorful pebbles/stones to outline them. Alternatively, you can use a picket-fence as a border to your flower garden to give it an entirely classy look. Having a small yard can lead to a fabulous flower garden if you understand how, where and what to place in it. Remember to ensure the rest of the landscape in your yard is well maintained to avoid the overgrown plants from overshadowing the flowers. Also, keep in mind that some specific trees and flowers are best suited for smaller yards. So go for the rose bushes, Venus dogwood trees, crepe myrtle, and shadbush trees.
Updated on 2023-11-27 - Images from Amazon API. Logos are trademarks of Amazon.com, Inc. or its affiliates. 1001Gardens is a participant in the Amazon Services LLC Associates Program, an affiliate advertising program designed to provide a means for sites to earn advertising fees by advertising and linking to Amazon.com.