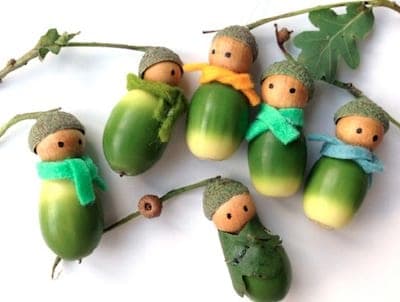 Learn how to make these sweet acorn people at Vlijtig. You can use them later for tree ornaments or decorate packages.
How useful was this post?
Click on a star to rate it!
Average rating 3.8 / 5. Vote count: 6
We are sorry that this post was not useful for you!
Let us improve this post!
Thanks for your feedback!