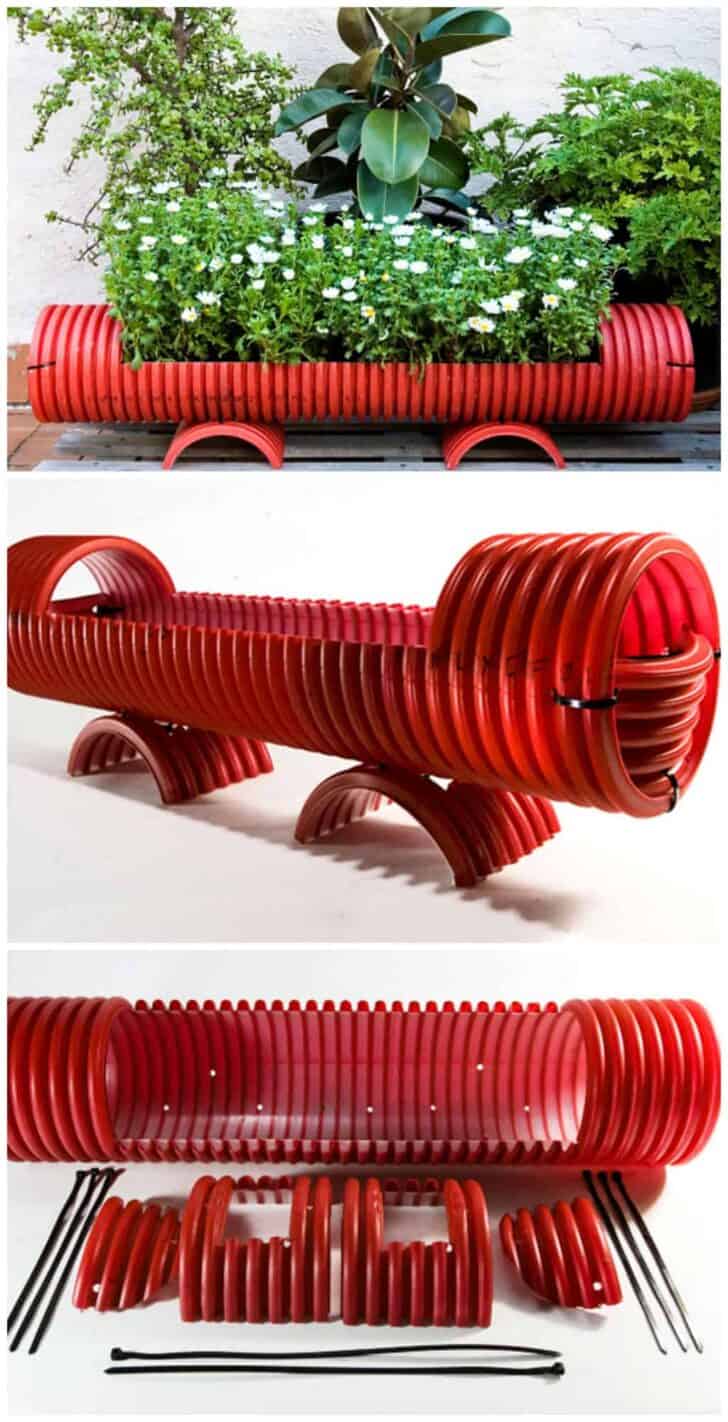 As part of a local recycling project, Barcelona, Spain industrial designer Fabian Andino of Espaibuenrollo reclaimed colorful but otherwise un-reusable and non-disposable PVC pipes, upcycling them into planters that can hang on walls or rest on specially-designed racks.
We are sorry that this post was not useful for you!
Let us improve this post!
Tell us how we can improve this post?