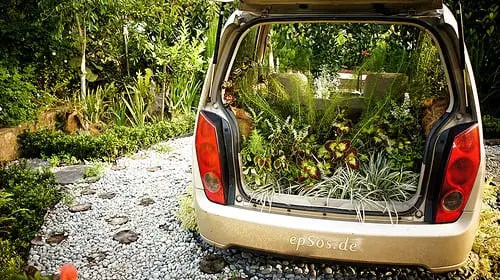 A free picture of a creative garden landscape in the Hort Park garden of Singapore. The plants are planted in an old car that was cut in half.
This creative picture was created by my organic friend epSos.de. This beautiful picture can be used for free if you link epSos.de as the original author of the image.
Thank you for sharing this picture with your friends!
How useful was this post?
Click on a star to rate it!
Average rating 4 / 5. Vote count: 1
We are sorry that this post was not useful for you!
Let us improve this post!
Thanks for your feedback!