The originality of this house is to use a returned boat as roof. This little house is located in the heart of "Cap de la chèvre" in the peninsula of Crozon in Bretagne (France). The house is part of a cottage and B & Bs named Kastell Dinn that offer living nature in an unusual accommodation.
For the call of the open sea, seasickness less, spend the night below a boat on the peninsula of Crozon.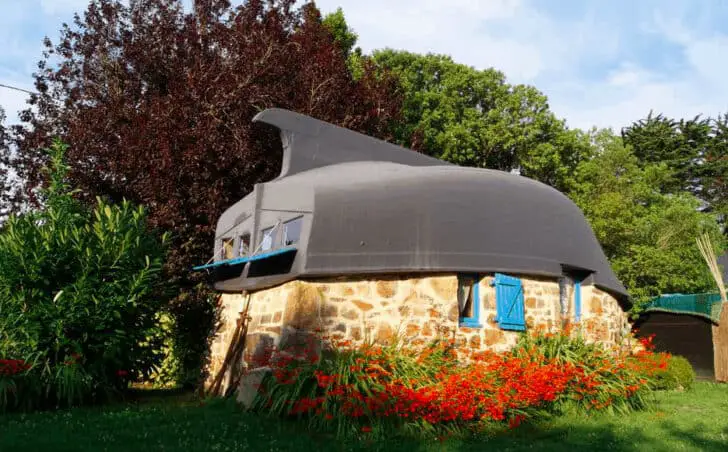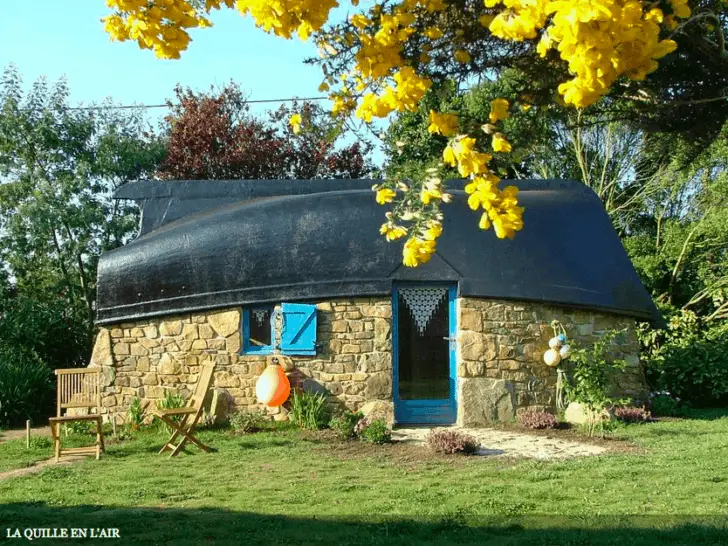 More information: Kastell Dinn website !